It's a hard name to forget: "The Wooks." Most people I talk to who hear the band name for the first time seem to envision grungy festival hippies. My mind always seemed to think of some sort of Sasquatch-type being. Either way; it's neither of those things – it's a "rhythm and bluegrass" band from Lexington Kentucky that combines a driving bluegrass sound with songs by Robert Earl Keen, The Band, John Prine, and a host of original tunes. I first became acquainted with this band when my brother, Harry, started playing mandolin for them back in the beginning of 2018 (at that time Arthur Hancock was the front-man for the group). The guitarist who is hugely responsible for keeping the Wookship sailing is none other than today's guest. CJ, would you introduce yourself sir?
My name is CJ Cain. I play guitar in a bluegrass band called The Wooks. I am from Lexington, KY.
JED: Tell us a little bit about your beginnings. Your origin story, so to speak. How did you get into music, and what made you choose this path over others?
My dad plays the mandolin and guitar. Around the age of 13 I decided to tinker around with the guitar for the first time. I was very into Tom Petty's record "Full Moon Fever" along with the Beatles "Abby Road."
JED: Really? This is wild that you play in a band with my brother because we cut our teeth on Full Moon Fever. My dad had that cassette and would play it a lot whenever we'd ride around in his truck.
Once I showed enough interest and improvement on my own my mother signed me up for lessons in the ChildBloom Guitar program. This is sorta suzuki violin for guitar.
JED: I've never heard of this? Can you tell me more about it?
Childbloom is basically a classical guitar program that is available all over the country, they have a good website that is probably more informative than I can be.
JED: Cool man, I'll check that out.
My teacher at the time eventually showed me the pentatonic scale and thus my time as a classical musician was over really before it began. I got into Stevie Ray Vaughn, Lynyrd Skynyrd, and the Allman Brothers. I played a lot of electric for a couple years but eventually around the age of 15 laid the guitar down for a bit. I found myself in a rut and just lost interest for a bit. My dad eventually took me to my first bluegrass festival just before I turned 17. It was the Festival of the Bluegrass in Lexington, KY. The lineup consisted of JD Crowe and the New South (the Wildfire formation), The Soggy Bottom Boys, The Dillards, The Lewis Family, and for me at that time most importantly the Seldom Scene.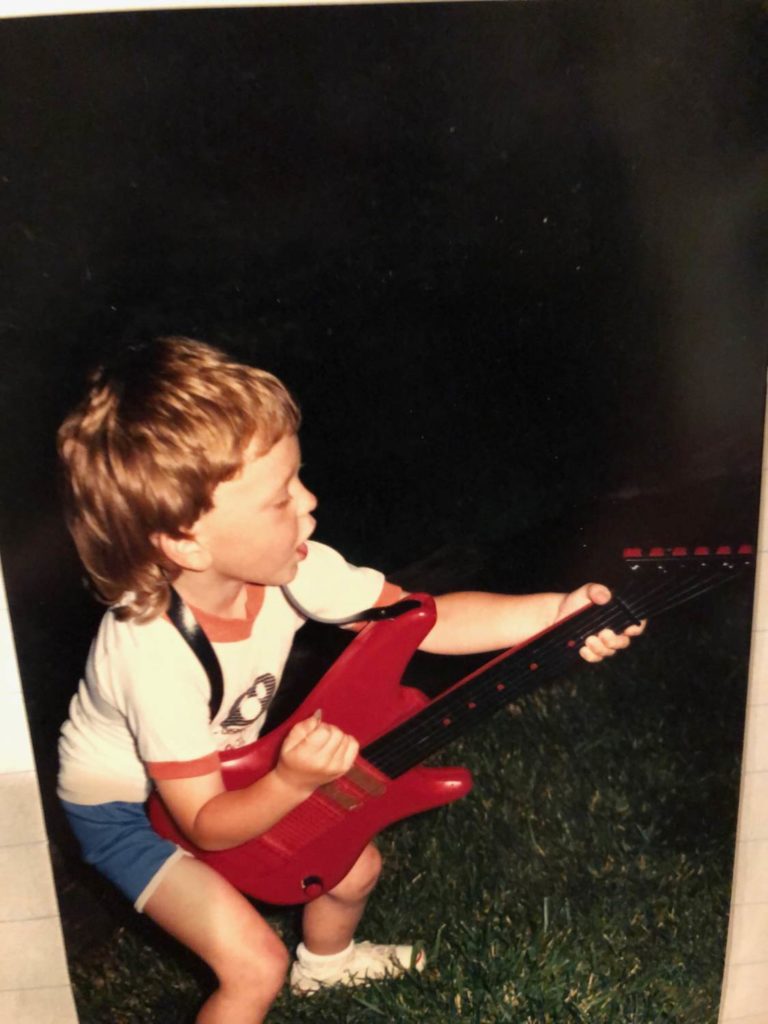 JED: What year would that have been? Who all was in the "Soggy Bottom Boys" during that show?
I feel like that show was in June of 2001. I don't remember the lineup as at the time I didn't really know who anyone was. Looking back I believe it was Jerry [Douglas], Dan [Tyminski], Ron Block, Barry Bales, and maybe [Mike] Compton or Jeff White? I can't remember.
But the Seldom Scene really broke the ice for me and bluegrass. They made it seem so cool to me, playing Clapton and Muddy Waters within the bluegrass scene. They also had Ben Eldridge's son Chris (now the guitarist with Chris Thile's The Punch Brothers) playing lead guitar. He was a young man, a bit older than me, but young enough for me to realize that this music was really more hip than I thought. There was a record store within the festival I believe it was called "county store" or something like that. My friend Dove suggested I purchase the Tony Rice Plays and Sings Bluegrass album as it was a good introduction to learning bluegrass guitar. This record still means a lot to me. A few months later I saw Tony and Peter on a bill with the legendary Guy Clark. I was able to meet Tony and get an autograph after the show. If the Scene didn't "seal the deal" of sending me down the path of playing music for a living Tony Rice for sure did. I stayed in touch with Chris Eldridge over the years and a band that he helped start called The Infamous Stringdusters. They've been very influential to me musically and business-wise as I have set out to operate a Bluegrass band in the modern world. They, among a few others, have set a real benchmark on how to successfully operate a Bluegrass band. They are also just great guys. My connection with them goes all the way back to my very first bluegrass experience at Festival of the Bluegrass.
JED: Yeah man The Dusters have really killed it over the last decade. They've been on [Stephen] Colbert, won a GRAMMY, headlined Red Rocks, the whole 9 yards. They're definitely a great example of what hard work can accomplish within the "bluegrass" genre. What are some of your favorite albums, and how do they influence your work?
Flatt and Scruggs – Live at Carnegie Hall
This record is what I think of when I think of Bluegrass. There is not much more I can say about that. Side note it's truly amazing on vinyl.
JED: I take it you have it on vinyl? What are some things that stick out to you more about this album on vinyl than in a digital medium?
I think that vinyl makes any recording sound better, but I think vintage recordings particularly tape recordings shine in the vinyl medium. For one the vintage stereos sound better than our new bluetooth speakers and car stereos, but mainly vinyl just has a fatter tone, it paints a clearer picture of the tonal structures of a recording that was not recorded to be an MP3 in the first place. To me the bass sounds better on vinyl with vintage bluegrass recordings than it does on MP3. There is an intangible quality too where I feel more like I am watching a band live when I listen to vinyl vs MP3's.
JED: Very interesting man. Sounds like I need to get a turntable and some old speakers.
Tony Rice Unit – Manzanita
To me this one changed the game on both bluegrass guitar and vocals. It also is the gold standard in my opinion to recording tones and engineering. Billy Wolf really blew the doors off the industry with his records at 1750 Arch Studios in Berkeley.
JED: Totally man. Gold standard material for bluegrass guitarists.
Van Morrison – It's Too Late to Stop Now
This is an amazing live record. One can hear what a truly responsive band is on this record. They never miss a beat with the band completely in the pocket following Van's every cue on some insanely difficult arrangements that Van seems to create on the fly while the band is on top of every change.
John Prine – Bruised Orange
There are only two songwriters that I can think of that dont have a single song out of hundreds that I find myself skipping when it comes across the iPod; John Prine and Tyler Childers. I have a lot of songwriting heros but John is the gold-standard for me. This record embodies what is amazing to me about John Prine.
The Band – The Last Waltz
This is a controversial live album as it was set up to be their last show even though Robbie Robertson was the only band member wanting to shut the band down. Levon and the guys put on an epic show despite the animosity in the air. After playing on the road for over 15 years I find this record to be amazing. How these guys could be angry with a situation and still put together a monumental concert featuring their hero's on some of the most jaw-dropping tear-jerking versions of their hit songs amazes me. I've seen musicians fold over far lesser issues. It was a truly pro move. Levon Helm is right there with Tony Rice on my influence in how I perceive the rhythmic "pocket" the song "Don't Do It" on this record is an awesome example of Levon's singing and drumming and how they fit together.
JED: Which part of your music career do you enjoy the most – live performance, recording, writing, etc.?
I love all of these aspects of the business however, the energy I feel when playing in front of a live audience is what I love the most. When the music moves a group of people to forget their troubles and they in turn send back that energy to the band, it produces the most incredible feeling in the world. The Wooks are lucky to have the fans that we have – they have pushed us through even the toughest of times.
JED: You know The Wooks really do have some amazing fans. Every show or wooks-related event I've been to in Lexington always seems to sell out or come really close to it. What do you think it is that has given your band such a devout following?
I think we have been lucky to help build a little culture around our music that people are able to identify with and make it a part of their lifestyle. Now we just want to grow that same philosophy nationwide like it is here in Kentucky. This band came along at a good time with Tyler [Childers], Chris [Stapleton], and Sturgil [Simpson] really growing the music scene in Kentucky, we were able to be a part of that and add to it the best we could. As to why people got on board with us I think it was partly because we made friends with them, and played songs they liked either covers or originals. We played some down the line grass but we also played songs by The Band, The Beatles, and The Grateful Dead. I think choosing good songs and taking writing seriously was our biggest asset when building our fan base here in Kentucky. If you can get people to dance they will come to the show.
JED: Man I can't think of a more danceable grass tune than Wookie Foot Shuffle. I think you are totally right man; "if you can get people to dance they will come to the show." Aspiring musicians reading this article, take note. Who are three musicians that you think are underrated or deserve more notoriety for their art?
This is tough because I could name 300. I'm going to keep it in the acoustic world for this question since this thing is called AcoustiCult after all. Number one would be my old band mate Kati Penn. Kati is a fiddler and singer, and I will say a damn good one at that. She has amazing tone and timing, and, much like Sis Draper, she's got a hell of a bow arm too.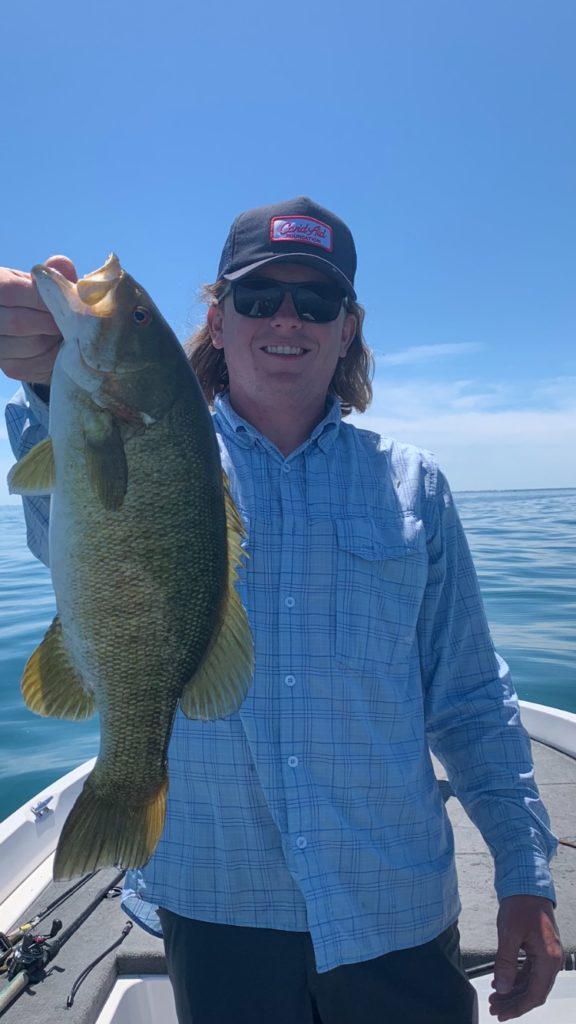 Jon Stickley is the type of player that only comes around every 20 to 25 years. He is constantly reinventing himself as a flatpicker and I have been lucky enough to watch it go down for a long time. I think the first time I saw him play was around 2006 or so. Don't be fooled by his outer space bass lines and riffs with the Jon Stickley trio; this guy can also play some Tony Rice note-for-note. He's also a great guy!
Mr. Robert Greer, I think, is the greatest bluegrass singer of my generation. Robert keeps the spirit of Jimmy Martin alive while making it his own by adding a southern rock sound akin to Ronnie Van Zandt's vocal stylings and like Ronnie he's got the songwriting chops too. It doesn't hurt that the rest of the band (Town Mountain) write tons of good songs too.
JED: Robert really does bring that Jimmy Martin energy and grit to his performances. I saw Town Mountain play last year at the Station Inn and Robert really brought the heat. Great performance. Tell us a little bit about your current rig – what does your "rig" consist of? What instrument(s) do you play, pedals, mics, etc.?
Acoustics…Heroshi Suda Style 28 Critter Model, Martin LSV, Collings D1A, 1957 D-18, Harmony Buck Owens, Resler OM.
JED: You mostly play the D1A now right?
Yea the D1A is the road guitar, the buck is my favorite songwriting guitar. I use them all in the studio.
Electrics…Chad Underwood strat, Quilter MicroPro Mach II amp that I use on electric and acoustic, Steve Carr Mercury V tube amp, I usually only use one pedal on electric which is a light speed OD.
Acoustic Live Rig… Grace Bix, LR Baggs Anthem, Strymon Delay, Bognor Boost/Comp, Peterson Strobe tuner and a Fishman Loudbox amp for gigs with drums.
JED: Which of the Fishman Loudbox amps do you use?
The medium size one is best for me.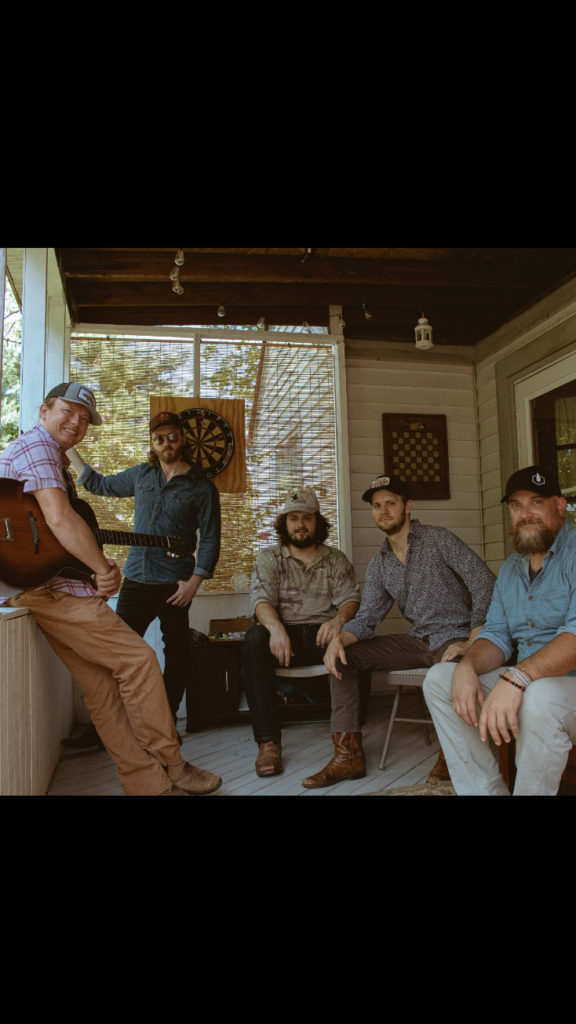 JED: If you were given an unlimited budget for an album production to record your dream album, what would it look like?
I would record at Levon Helm's studio in Woodstock, NY with Levon's right hand man Larry Campbell as the producer. I never got to see Levon play and that sorta haunts me, because he is probably my second largest influence to Tony. I feel like cutting a record up there would be special for that reason. The studio is on his property and in the area where The Band lived together and worked together alongside Dylan to make so much american music history. It would be cool to feel that energy.
JED: Who are some of the musicians you'd want to have on it?
THE WOOKS!
JED: Ha! Love it. What is your favorite album or recording that you've made to date?
I love the last Wooks album Glory Bound. We had a good friend JT Cure who plays bass with Chris Stapleton produce it, and it was an honor to be on his first production. I might add that he was also kind enough to get Vance Powell to mix it to tape. This gave the record a natural delay/reverb sound from the 70's that you can hear plainly in the vocals. We recorded this at Rick Wasson's studio in Clay City so it was an all-Kentucky thing with JT and Rick. I was really proud of that too. It was also nice to hear all the JD Crowe stories and spend time with a legend like Rick Wasson.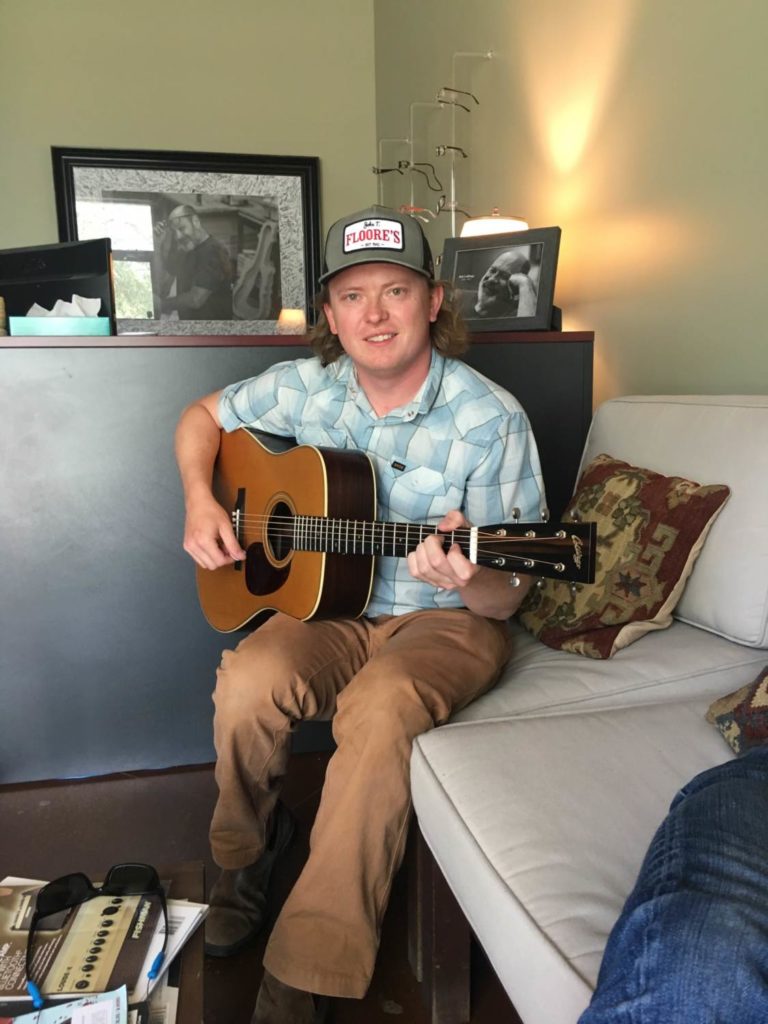 JED: Yeah man I bet he has so many interesting stories. That is one thing that I love hearing from musicians who have toured more extensively than I have; the stories. A lot of these stories never get physically documented so getting to hear them first-hand is a real privilege. I'm glad y'all got to do that man. What are you currently working on?
The Wooks currently have a new full length album in the can at Jake Stargel's studio in Nashville. The album consists of 8 originals written by band members Harry Clark, George Guthrie, and myself. We also recently added Allen Cooke from Boulder, Colorado on dobro and Johnson City's John Calamari on bass. We are currently taking some time off due to the pandemic and doing a lot of rehearsing so that we are ready to rock when things are safe. We can not wait to present our new material to the world.
JED: Awesome! Jake is who I've done the majority of my recording with and he's fantastic! He gets great tones and is a killer hang. I am really eager to hear it. Thank you so much for being willing to chat with me about your story dude. Stop in and say "hi" anytime and we'll keep our eyes open for the next Wooks album.
Keep up with CJ on his Instagram, WookStagram, and The Wooks' website. Featured photo by Garrett Casto.