It was tragic news to hear of the untimely passing of Jason Moore this past November (2021). With the consent of Mr. Moore's family, we've decided to release this brief interview we were able to conduct with him in the fall of 2021. We hope that this honors the spirit, legacy, and character of one of the most iconic upright bass players in American Music.
JED: Hey Jason! Thanks for taking some time to chat with us today. If you would, introduce yourself to our readers.
My name is Jason Moore and I am the bass player with the bluegrass group Sideline.
JED: Tell us a little bit about your beginnings. Your origin story, so to speak. How did you get into music, and what made you choose this path over others?
Everybody in my family played music. My dad played bass, his brother played, and both grandfathers played. My dad's sister married Allen Mills (bass player with The Lost and Found). I actually play the same bass my father played and it is the only one I have ever played. I do have an extra bass that Allen Mills gave me but my nephew has somehow adopted it.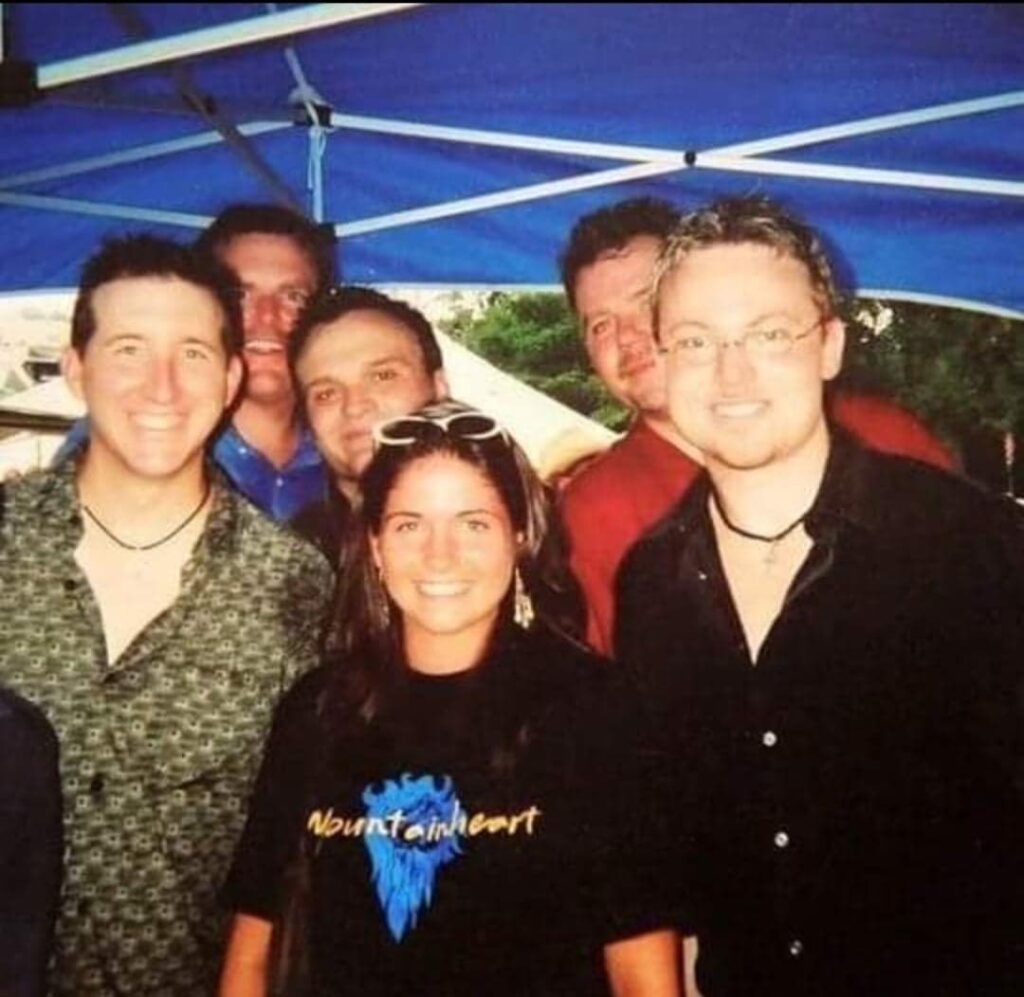 JED: I always think it's really cool to see people who grew up with multiple instrumentalists in their lineage. That must've been a really cool community to develop in. Your family is loaded with players! I had no idea Allen Mills is your uncle.
I never really set out to play music for a living. I basically just fell into it. It's been 27 years now so I must have made the right choice.
JED: What are some of your favorite albums, and how do they influence your work?
Growing up, I listened to all kinds of music so this is a tough question. As far as favorite albums go, I would have to say;
The Deal – Lost and Found
Cardinal Soul – Bluegrass Cardinals
Every Time you Say Goodbye – Alison Krauss and Union Station
And anything Flatt and Scruggs and Jimmy Martin.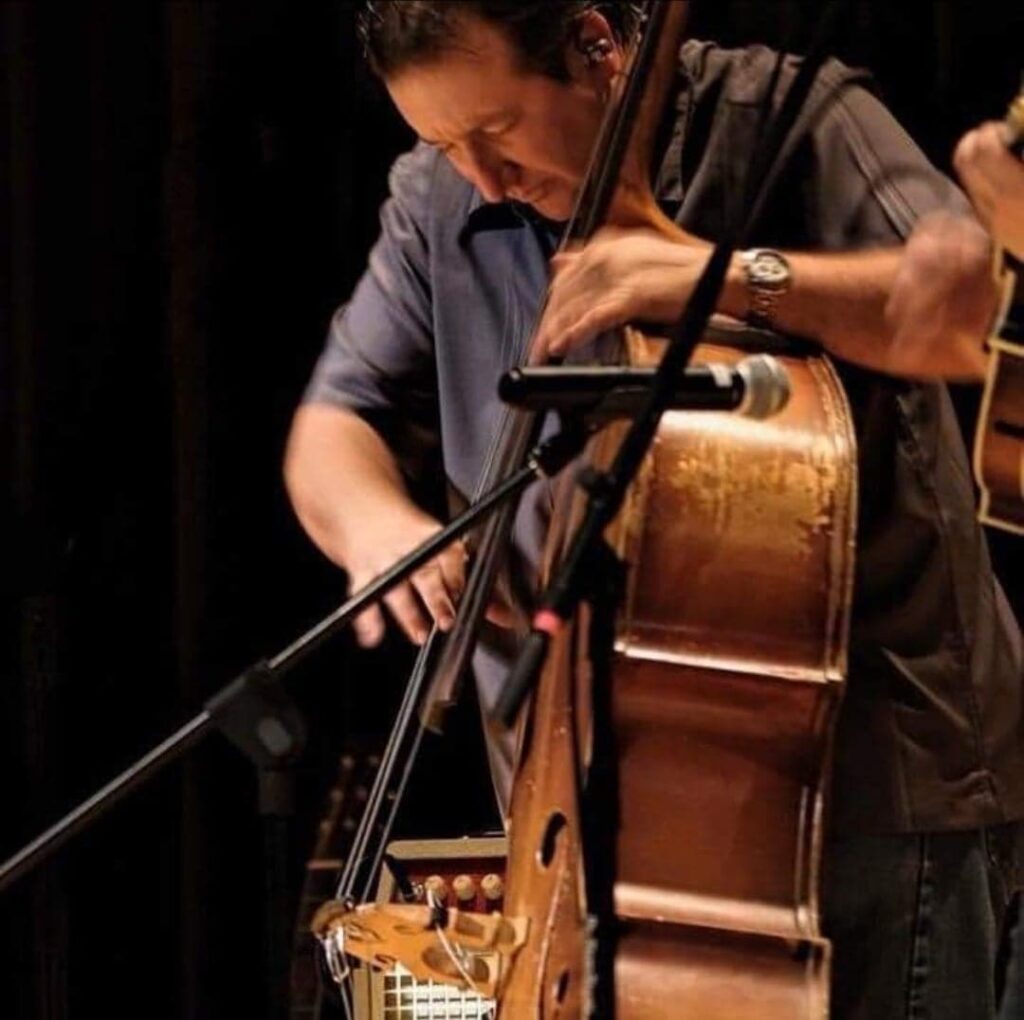 That's just on the bluegrass side. There are also Rubber Soul and The White Album by The Beatles. Kill'em All and The Black Album by Metallica. And anything AC/DC.
I would say that the bluegrass list helped teach me about timing and tone more than anything and how not to play too much. Everything else really influenced me as far as aggression and energy and melodic bass lines. I try to incorporate all of these into a song when we work it up.
JED: Which part of your music career do you enjoy the most – live performance, recording, writing, etc.?
I would have to say that my favorite part is working up new songs with Sideline. Being creative and putting my stamp on songs is the best feeling of all to me. Still, it's tough to say because I really enjoy the studio and live shows all for different reasons.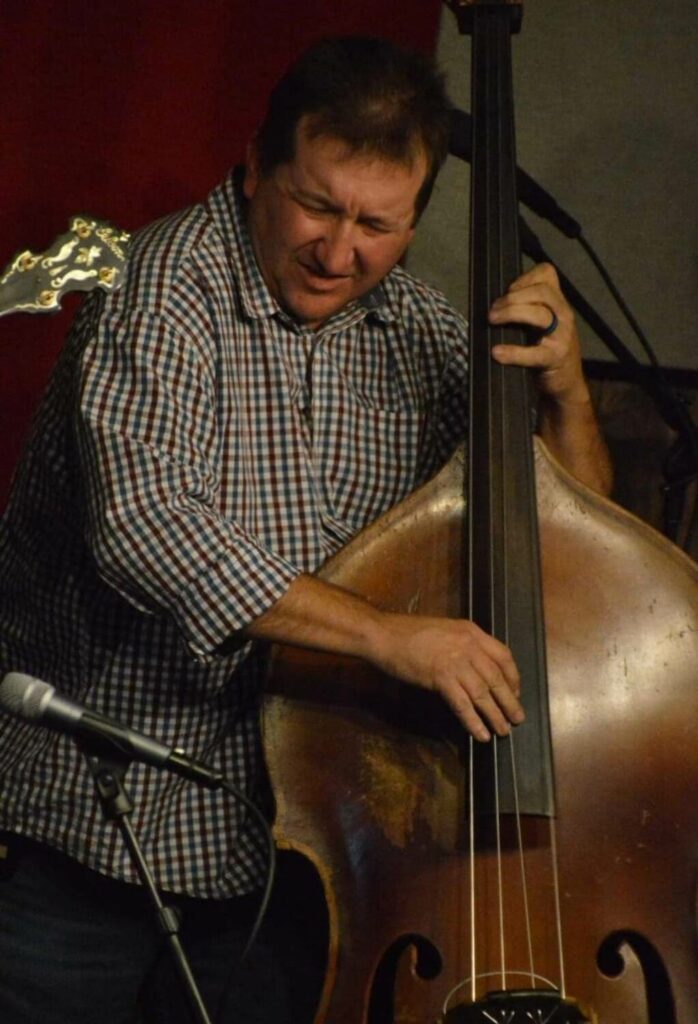 JED: What are three musicians today that you think are underrated or deserve more notoriety for their art?
Aaron Ramsey, Skip Cherryholmes, and Rickey Wasson.
JED: Tell us a little bit about your current rig – what does your "rig" consist of? What instrument(s) do you play, pedals, mics, etc.?
My current rig consists of my 1945 M-1 Kay Bass. It has a Fishman Full Circle [pickup] on it and that runs to a Peterson Strobostomp tuner, then into a GK Plex. The Plex goes to the house and I run out of the Plex to a GK MB 115 for a stage monitor.
JED: If you were given an unlimited budget for an album production to record your dream album, what would it look like?
To be honest, I've never really thought about it. It would probably be a different band for every song and it definitely wouldn't be just a bluegrass thing, it would cover several genres. I would love to completely back out of a song and have [Paul] McCartney play one.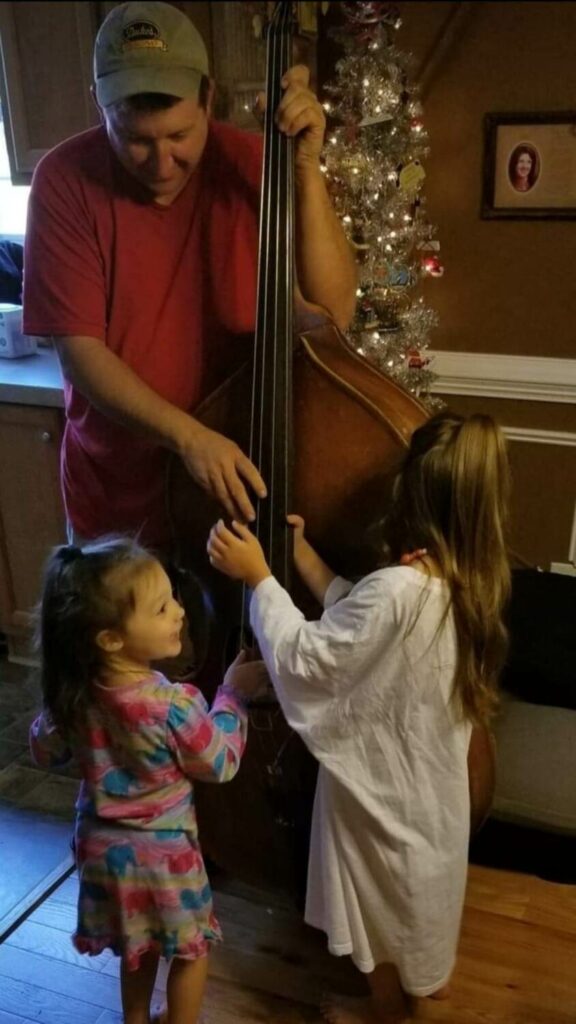 JED: What is your favorite album or recording that you've made to date?
I would have to say that No Apologies by Jim VanCleve is probably what I am most proud of because of where I was when we cut it. It pulled things out of me that I didn't know were there.
I do however have to say that, Sidelines latest project Breaks to the Edge is right up there and it has more of my personality in it.
JED: What are you currently working on?
Right now, just touring with Sideline in support of Breaks to the Edge. We will probably start working up new songs for the next project in a month or so.
To conclude, we'd like to include this statement from Ms. Mollie Moore, Jason's wife;
"Outside of music he was an amazing husband for 23 years. He was the best Dad ever. We have two children that were mine from a previous marriage. We never said "step" because he was so much more. He loved our children just as if they were truly his. He was also the best "Pappy" to our six grandchildren Rachel, Kylee, Caroline, Emmy, Declan, and Barrett.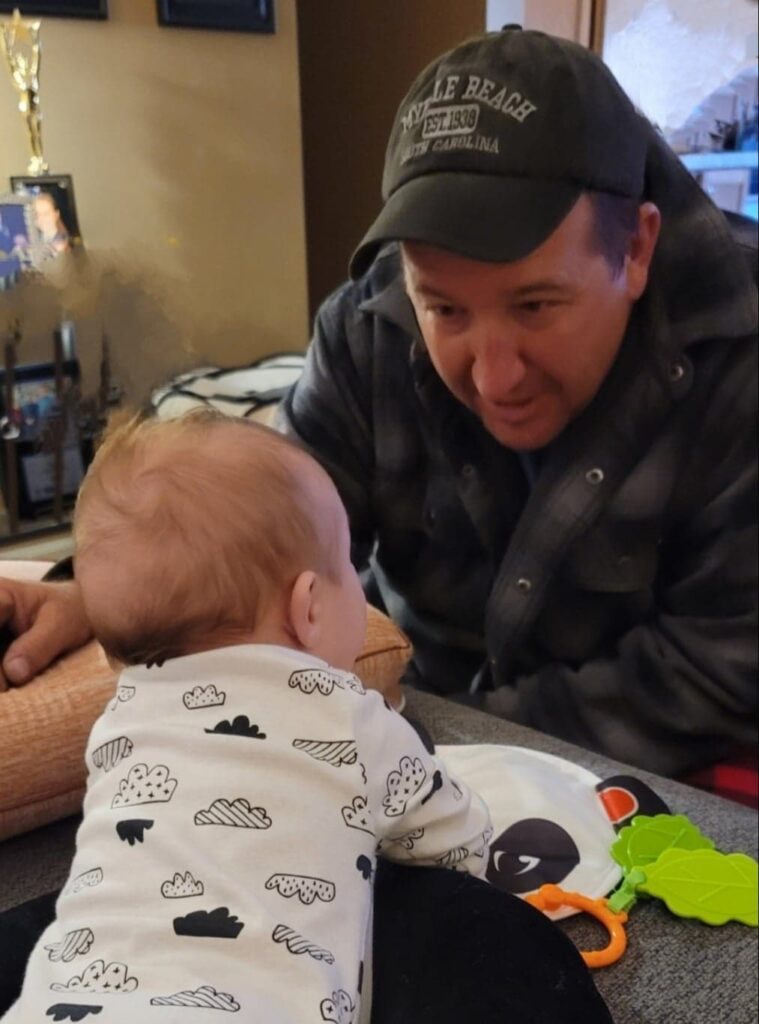 He was such a great friend to many. He never said anything bad to, or about, anyone.
Pat and Carol Murray were our travel buddies. We loved to travel together, especially backroads. We had such an amazing time and got to see so many amazing places together. He loved to play golf with Pat. They would make up golf games in the back yard after returning from a day of golf and laugh like crazy while Carol and I watched from inside laughing at the two of them.
He would do anything for anyone. He loved spending time with his family, especially his grandbabies. His favorite was when we would sit on the porch in the evenings listening to all types of music, spending time together and talking."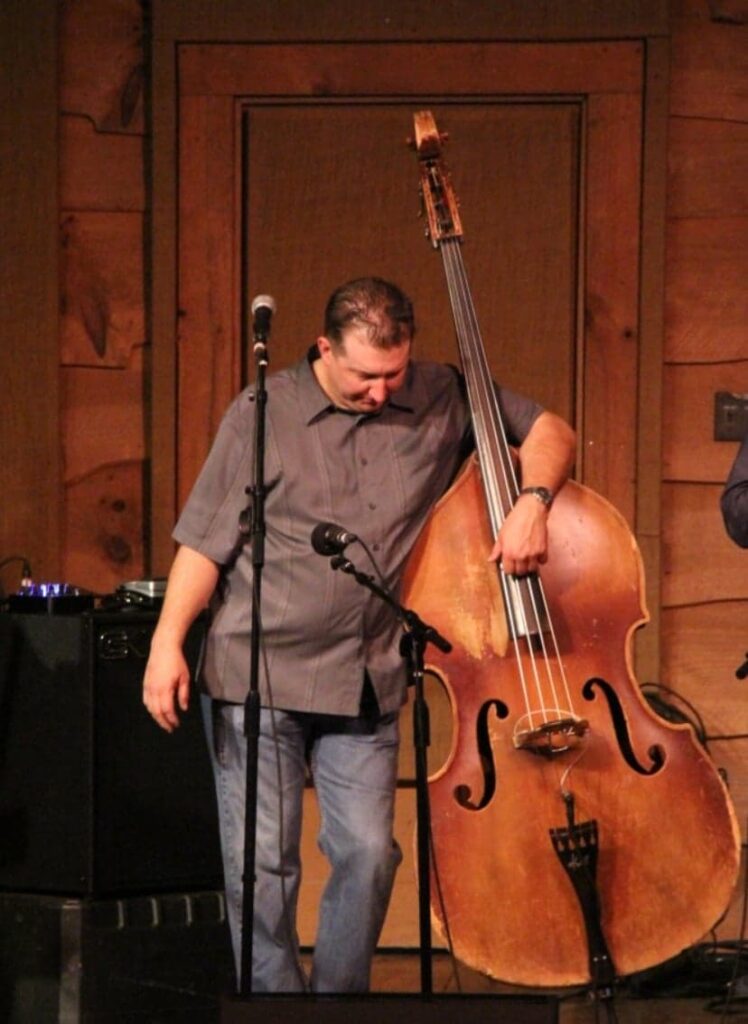 Thank you for reading. In closing Ms. Mollie Moore wanted to make sure we included " . . . how much I appreciate all the love, support, kindness, thoughts, and prayers from the bluegrass community. Y'all are some amazing people!"
We had multiple photos in this article that we couldn't trace origins to. If you have any information on who to credit for the uncredited pictures, please contact Jed.