North Carolina has a reputation for producing excellent Americana and bluegrass music and musicians. Doc Watson, Jim Lauderdale, Zeb & Samantha Snyder, Jacob Burleson, and Mikel Laws are just a few examples of the fantastic musicianship that has emerged from "The Old North State." Today's guest is a prolific songwriter from Dunn, NC who currently resides in East Nashville. Clint, I'm glad you've taken some time to chat with me today. Would you care to tell us a little bit about yourself?
I'm Clint Alphin, an independently produced singer/songwriter/musician who lives in Nashville, TN.
JED: Tell us a little bit about your beginnings. Your origin story, so to speak. How did you get into music, and what made you choose this path over others?
I was born and raised in the small, rural town of Dunn, NC. Many people in my family are musical, but I was the first person to take it seriously as a career pursuit. I grew up singing in church, like most of my family, then I started playing guitar and writing songs when I was about 15 or 16. My biggest influence then was James Taylor, and I pretty much knew from that age that I wanted to be an artist in his style. I went to college and was a business major, but the more I learned about music, the more I knew it was what I wanted to do with my life. The more I have dedicated myself to learning to be a better singer, a better guitar player, a better songwriter, and an overall better and more versatile musician, the more satisfaction and confidence I've gained in knowing that this is the right path for me and one that I'm willing to make sacrifices to follow.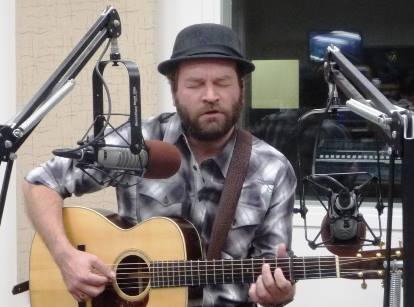 JED: The sacrificial element of a musician's lifestyle cannot be overstated; there are so many "normal life" things that you have to give up to pursue sharing your music with the world. It requires a lot of determination and persistence.
That's so true. Unlike other career paths, where you can follow the steps others took and have a predictable model of success, musicians and other creative professionals – actors, writers, visual artists, etc. – don't have any guarantees that a path that worked for someone else will work for them, or will work to the same degree of success. So anyone who's in your life has to appreciate that you have an extremely demanding calling, and that you're willing to cope with your life looking a bit different from the "white picket fence, two and a half kids" model that so many folks aspire to. Those people who can understand that and support you and encourage you even in the light of that knowledge – whether they're friends, family, spouse, colleagues – they're worth their weight in platinum, and you need to hold on to those relationships.
JED: Definitely. It is a hard lifestyle to explain it effectively to those not involved in an artistic pursuit of some sort. What are your favorite 5 albums, and do they influence your work? If so, in what ways?
The first two that come to mind are "James Taylor's Greatest Hits" and "Will The Circle Be Unbroken Volume II" by The Nitty Gritty Dirt Band.
That first collection of James Taylor songs was the first album that made me want to learn to play guitar and write songs, and it still sits as a high water mark to me in terms of what kind of stories and emotions are capable of bringing out through good melodies and lyrics. It's also an example of masterful production. I think most of the recordings on that album are produced by Peter Asher, who is a legend.
"Will The Circle Be Unbroken Volume II" isn't as important an album in the historical sense as the first circle sessions, but it is song-for-song the best showcase of that type of cross-generational and cross-genre collaboration, and it still stands out to me as the best song showcase of the three volumes. If you learned every song on this album and somehow absorbed a little bit of the style and character of each of the recording artists on it, you couldn't help but become a compelling original artist in your own right.
As far as the other three albums go, it's hard to pick "favorites." But if I'm looking at albums that have a lasting influence on who I am now musically, the ones that come to my mind (not necessarily in any particular order of importance) are Eric Clapton's "Unplugged" album, Gillian Welch's "Revival," and – believe it or not – Jimmy Buffett's first greatest hits collection, "Songs You Know By Heart." I think people sometimes dismiss Jimmy Buffett musically because of how big of an industry and lifestyle brand he's become, but the songs on that 1985 album are a showcase of good songwriting in different styles, from the fun and silly tunes to the poetic ballads.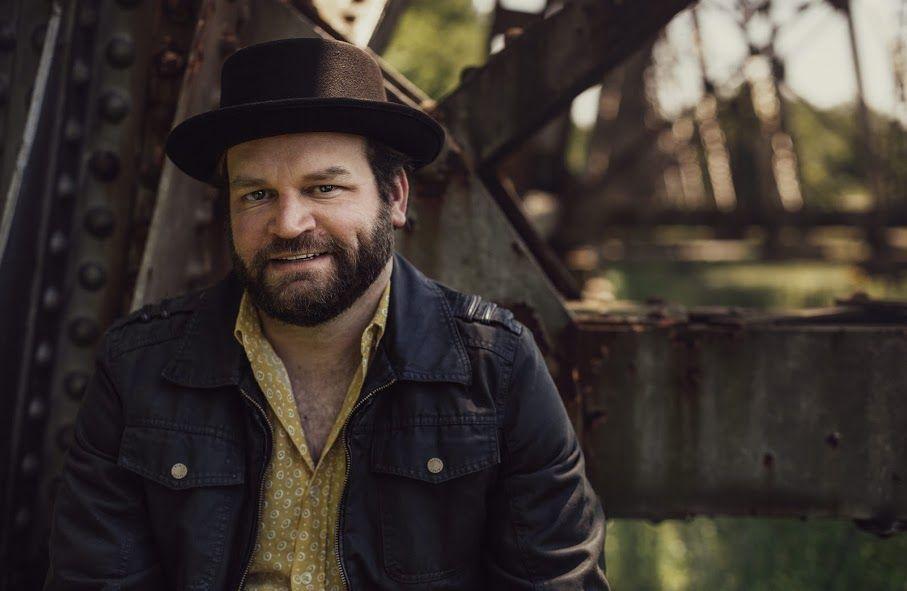 I should give an honorable mention here to Bob Dylan as well, but it's hard to pin down a single album by him that stands out beyond his overall songwriting influence on me. His first album and then the "Freewheelin' Bob Dylan" album are probably the ones I come back to the most as far as listening goes. But Dylan is on a whole different level, honestly. His songs are almost more of a sacred text for songwriters than a catalog. His ability to reinvent himself as a persona and a performer is unparalleled. People will be, and should be, studying Bob Dylan a hundred and two hundred years from now.
JED: Which part of your music career do you enjoy the most – live performance, recording, writing, etc.?
This changes from time to time, because I like it all. But right now my favorite part is being able to travel and play combination shows with other songwriters. I think the shows are great, because we get to engage with each other on stage and add our unique personalities and musical styles to something that ends up being bigger than either of the individual artists. And having other writers to travel with is great too, because being on the road can get extremely lonely.
JED: Who are some of the other writers you've worked with in the recent past?
The most recent songs I've co-written have been with Jordi Baizan, from Texas and Jackson Emmer, from Colorado. I don't usually do a lot of co-writing, but I'm thinking about filling out the last half of the album I'm working on with at least a couple of the songs that are the result of collaboration. The ones I wrote with Jackson and Jordi are good candidates, at least, as well as one I wrote quite a few years ago with John Pennell that I think would fit. The key to getting the right songs on an album, in my opinion, is to pick ones that fit a story or theme that your album's "character" or narrator is going through and pick a mix of feels – songs that are catchy and fun balanced with thoughtful or more melancholy ones, for example.
JED: Who are three musicians that you think are underrated or deserve more notoriety for their art?
This is a hard question to answer because I have to leave out so many friends and artists that I think deserve recognition. But if I pull three people off the top of my head right now who I am friends with and fans of, I would go with Anna Tivel, who is a singular talent and starting to get some of the recognition she deserves. Her songs and lyrics are intensely poetic, and her voice has a whispery but clear quality that draws you in. She's also a very natural musician; she plays more by ear and feel rather than technical arrangements and chord changes.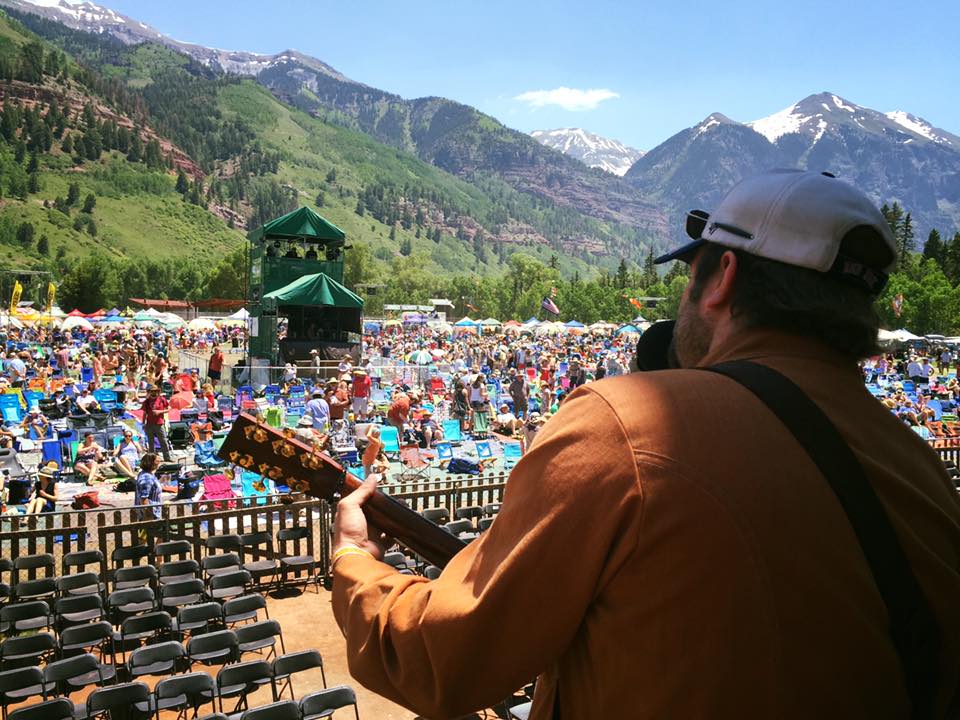 I would also recommend my friend Wes Collins, from NC, whose writing and playing is as good or better than anyone I know, and he also is a wonderful person to collaborate with on top of being just an incredibly decent human being.
Lastly, I would recommend an artist from New York named Kora Feder. She's gotten some success and recognition lately, but she's a real diamond in the rough right now, I think. Her voice and writing talent is so good, but she's also not afraid to write really tough and political songs, which is something we need more people to do right now, I think.
JED: Tell us a little bit about your current rig – what does your "rig" consist of? What instrument(s) do you play, pedals, mics, etc.?
My setup is pretty simple right now. I have a Bourgeois single O model guitar that I play through a Fishman Aura DI box. Sometimes I also bring an Epiphone banjo with me that was made in the 1970s, I think. It doesn't have a pickup system in it, so I usually have to have it mic'd with whatever the sound person has. I'm not really a gear head, so I kind of have to keep my setup as simple as possible.
JED: If you were given an unlimited budget for an album production to record your dream album, what would it look like?
I feel like I've mostly made the albums that I've wanted to make over the years, and I feel like I've made the best albums I've been capable of making each time. The key to that has been working with really good people, and people who want to help you make the album you want to make with the sound you want. So, if I had no budget constraints, I'd lean more towards spending money on personnel rather than any particular studio or equipment. I've been interested in making an album of traditional gospel hymns for a few years, but one that has a contemporary Americana sound while staying true to the melodies and poetry of those songs. I've heard gospel albums by Buddy Miller and Marty Stuart that really capture that feel, so it'd be amazing to have one of them on board as a producer. But the main thing is that I'd like to work with groups like the Fairfield Four and the Fisk Jubilee Singers to pay homage to the spiritual tradition where many of those hymns I love came from.
JED: Are there any particular musicians, instrumentalists, or engineers you'd want involved on the project?
I really like what Buddy Miller adds as far as his guitar work, not to mention Kenny Vaughan from Marty (Stuart's) band. It'd be a dream to have David Rawlings and Gillian Welch perform on a song or two. Of course I'm mainly listing people here with whom I haven't worked. That isn't to say I wouldn't have almost any of the musicians I've had on my previous albums involved, because I've been extremely lucky with the talent level of musicians who've been on all my albums. Both engineers I've worked with, Bil VornDick and Dylan Alldredge, are fantastic, so I'd certainly be happy to have either of them involved. And Neilson Hubbard is amazing to have on board as a producer or musician. The thing about thinking hypothetically about an album project and team is that you imagine working with people you haven't worked with yet, in the same way you might imagine writing or covering different styles of songs. I don't want that to seem like I haven't been satisfied with the amazing people I've worked with.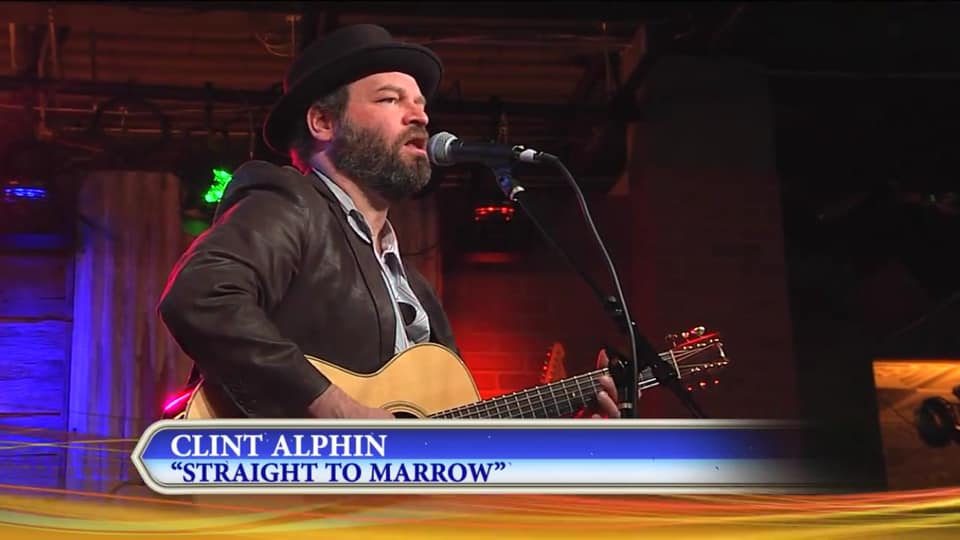 JED: You make a great point and one worth clarifying; that question definitely isn't meant to undermine any previous works, rather give insight into what, from your past experiences, would seem ideal. What is your favorite album or recording that you've made to date?
My latest album, "Straight To Marrow" would have to be my favorite. And it's pretty common to like the latest thing you've done the most. But with this album, it really spans almost my whole time in Nashville as far as the writing goes. The oldest song on the album I think I wrote around 2005 or 2006, and the newest one was one that I finished just a week before the last recording session in 2018.
JED: What are you currently working on?
I recorded six new songs at the end of last year (2019) that I'm probably going to start releasing as singles. I'm hoping to have a music video produced for at least one or two of them. I'm in a bit of a writing lull, but I have some co-writes I may be dusting off to go with the songs I've already recorded and hopefully have a new album ready to release in early 2021. I'm also concentrating on trying to write and produce a few short film and web video projects.
JED: Clint I really appreciate you taking some time to talk to us about your music. Thanks for joining me!
It's always a pleasure to talk shop, especially when you love what you do. Thanks for including me!
You can keep up with Clint on his website, Instagram, and Twitter. Featured interview photo by Neale Eckstein.