Hey there! Thanks for taking some time to chat with us today. Tell us who you are, what you do, and where you're located?
My name is Matthew Songmaker I am from Red Bluff, California and currently make my home in Johnson City, Tennessee while touring with The Little Roy and Lizzy Show.
JED: California? How does a guy from California end up in East Tennessee?
My dad saw that I had a love for bluegrass music and started looking for college options. He saw ETSU as a great option and after I checked it out I thought so as well. I moved to Johnson City to attend ETSU August 2017.
JED: Tell us a little bit about your beginnings. Your origin story, so to speak. How did you get into music, and what made you choose this path over others?
I was born in Thailand and moved to the US with my father at the age of 7. I learned how to play fiddle shortly after that and began playing local fiddle contests. In the following years I picked up the saxophone, mandolin, guitar, bass, and banjo. Despite enjoying various genres, bluegrass has always felt more personal and real.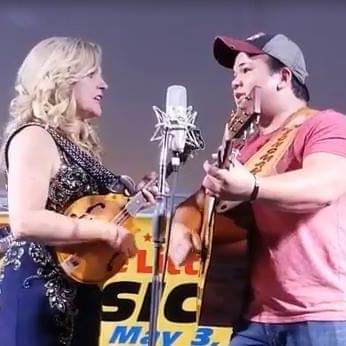 JED: Who exposed you to Bluegrass for the first time?
My dad listened to a lot of American folk, gospel, blues, classic country, and bluegrass music and he was never shy about the volume. The unique sounds of the instrumentation in the bluegrass that dad was listening to caught my ear.
JED: What are your favorite 5 albums, and do they influence your work? If so, in what ways?
Only five? The Phosphorescent Blues, Where the Light is, John Mayer Live In Los Angeles, Traveller, Mama Tried and too many bluegrass records to name. I always enjoy incorporating other styles in my playing while staying true to self expression.
The Punch Brothers album really helped me realize that not everything has to be or sound square to enjoy it. Even though I can understand why some may not like their out-of-the-box strategies with their music and arrangements, I personally find great joy in the sounds they create.
I really enjoyed listening to John Mayer's live album and still frequently do at least once a week. He has such a way of capturing his audience with just his music and very little dialog. Not to mention he is a very skilled guitarist and vocalist.
Chris Stapleton is by far one of my favorite vocalist/ songwriters. Even though some of the songs on his album Traveller are not original, most of them are and every song is done in an original fashion.
As for Merle Haggard, well, do not trust someone that does not like Merle.
JED: Which part of your music career do you enjoy the most – live performance, recording, writing, etc.?
Practicing and jamming are my favorite parts because they allow me to be more creative in live performances, recording, writing, etc.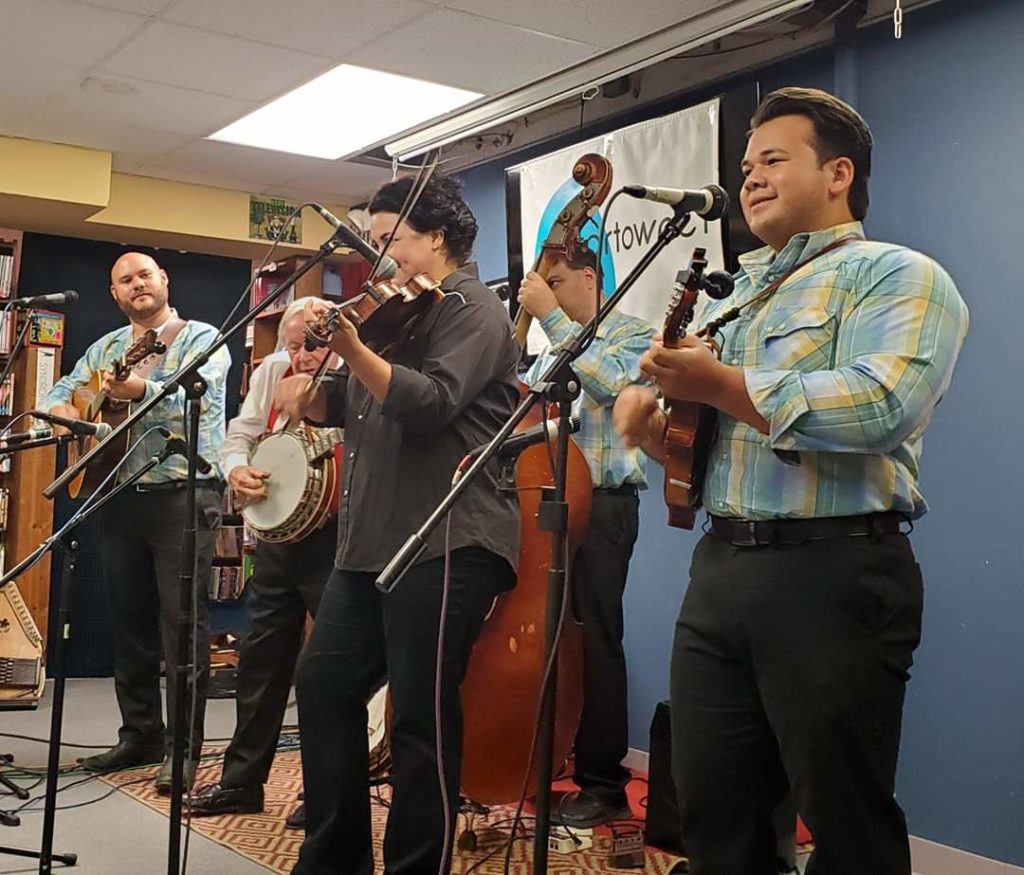 JED: I think that the jam element of bluegrass music is so unique in that – most of the time – you really don't need anything other than musicians and instruments to make music happen. It is like jazz in the sense that there are tons of "standards" that everyone knows that allow you to play music with people you've never met before. You make a great point that practicing and jamming are the things that enable you to be a better musician in every other dimension. What are three musicians today do you think are underrated or deserve more notoriety for their art?
Josh Gooding, currently touring with Alex Leach, who is not only a great mandolin player but also a talented singer and entertainer. Colton Powers of Midnight Run who always wows me with his solid banjo playing and vocals. My bosses Little Roy Lewis and Lizzy Long who are great entertainers, vocalists, and multi-instrumentalists.
JED: I honestly cannot think of any entertainer across any genre of music that brings as much energy to the stage as Little Roy. He brings it man! Tell us a little bit about your current rig – what does your "rig" consist of? What instrument(s) do you play, pedals, mics, etc.?
I mainly tour with a mandolin, guitar, and fiddle. We travel in a 40 foot bus with three banjos, two autoharps, four guitars, two fiddles, an upright bass, two fifteen inch JBL speakers, two twelve inch JBL floor monitors, a Behringer X-Air wireless mixer, mics for all the instruments (all Sure 57s and 58s because Little Roy says "there ain't nothin betta!") stands for mics and speakers, other sound equipment, and once upon a time Lizzy's pet squirrel.
JED: That is a loaded bus! So you don't use any DIs or pedals?
No sir.
JED: If you were given an unlimited budget for an album production to record your dream album, what would it look like?
My dream album would consist of mainly original material geared towards all acoustic music lovers but sticking to a bluegrass instrumentation.
JED: Who would you want to play on it? Where would you record it? Who'd mix and master it?
I think I would have Terry Poirier play upright bass. Traveling and playing with Terry with the Little Roy and Lizzy Show certainly helps us groove more. I would like to play most of the mandolin and some of the fiddle on it but Stuart Duncan is definitely at the top of my list for fiddle and mandolin. As far as banjos go, the player would vary from song to song. Some songs may be much more traditional sounding than others. Same goes for guitarists as well. I am definitely a dobro fan and Jacob Metz would be someone I would love to have play dobro and sing harmony as well. I would like for Stephen Burwell to do the engineering but I am not sure where the project would be done. That would be determined by recommendations from music friends.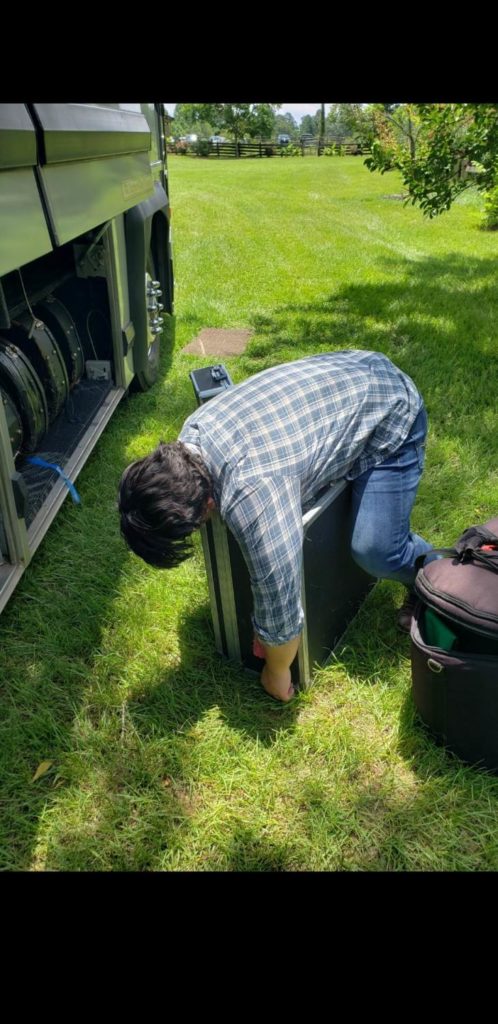 JED: What is your favorite album or recording that you've made to date?
I was lucky enough to be featured on "10", Little Roy and Lizzy's latest album. The recording process with them and the creative freedom given to me made this project both challenging and exciting.
JED: What are you currently working on?
I am currently touring, writing when I can, and always looking to make music.
JED: Well Matthew I am really glad we had this opportunity to find out more about you and your music. Thanks for taking the time to do this!
Stay up to snuff on what Matt is doing on his Instagram page or Little Roy's website. Featured photo by Gene Bavis.