Bronwyn has been one of my longest-running picking buddies – even though she never "picks." It was funny in my head; anyway, it seems like almost every World Of Bluegrass Festival (usually called "IBMA") or Nashville SPBGMA convention I've attended results in a jam with Ms. Keith-Hynes. If you're familiar with the bluegrass band "Mile Twelve" you've heard Bronwyn's fiddling, you may just not have known it. I am excited at the opportunity to introduce you to one of my favorite musicians and have her tell you about her music and story. Bronwyn would you mind to introduce yourself?
My name is Bronwyn Keith-Hynes and I'm a fiddler currently living in Nashville, TN. I grew up in Charlottesville, VA. I tour with a bluegrass band I co-founded called Mile Twelve. When I'm home I also teach Skype lessons and do recording work.
JED: Tell us a little bit about your beginnings. Your origin story, so to speak. How did you get into music, and what made you choose this path over others?
I started taking violin lessons when I was 3. I don't remember much from back then but apparently what happened was my Dad and I saw some girls playing violins and busking on the street and I said "I will do that."
JED: Wow. You were quite prophetic!
Bold words from a 3 year old! But they got me Suzuki violin lessons then and that's how it got started. I wasn't a particularly diligent Suzuki student, I only made it to the end of the first book, because my Suzuki teacher would throw in fiddle tunes every once in a while during our lessons and I was way more into those. Eventually when I was about 6 or 7 my parents found a fiddle teacher for me, who happened to play traditional Cape Breton fiddle music. I was really into that and Irish music for a while and would go to Ireland to play and study all through my teenage years. But when I was about 16, I started hearing people playing bluegrass at these fiddle camps I would go to in the summer and I started catching the bluegrass bug. When I found out that a lot of these folks were going to Berklee College of Music in Boston or had gone there, I decided to apply. I got in, and while I was at Berklee I really started playing bluegrass. There's a rich acoustic music community up there that's closely tied to the music schools and the Northeast is also a very supportive place to start a band. After school I co-founded the progressive bluegrass band I play with now called Mile Twelve.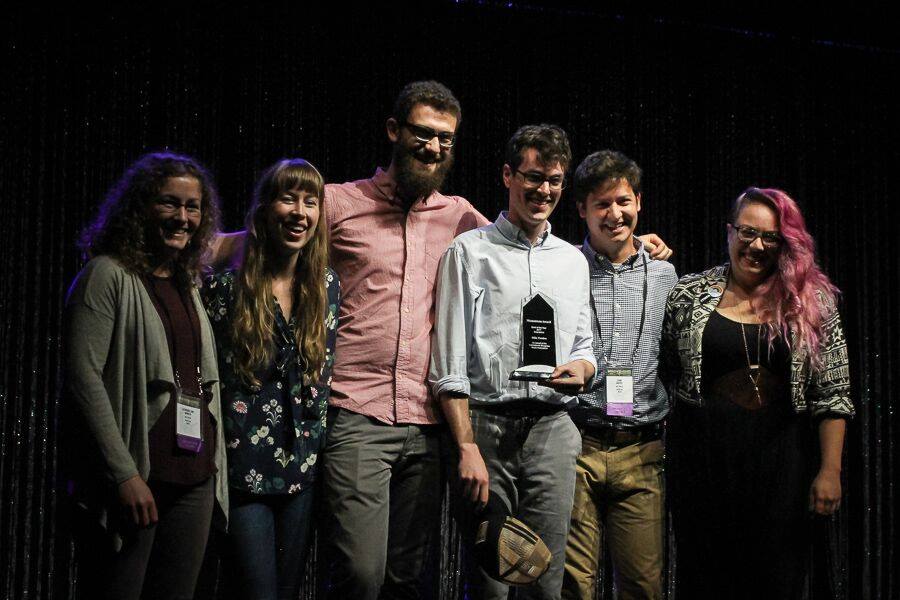 JED: Now tell me a little bit about how M12 formed. Were you all Berklee students? How did you meet and what made you all decide to form a band?
Mile Twelve started in the summer of 2014 – myself and Nate are actually the only 2 Berklee graduates in the band, everyone else went to school at different places. But basically, I'd been out of school about 2 years and had been friends with BB, Nate and Evan for a while (we met David a little later and asked him to join the band 2 years later), and I guess we were all just a point in our lives where we wanted to be playing professionally but weren't exactly sure how to find those opportunities, so starting a band seemed like the best option. There's definitely a precedent for young people starting roots bands out of Boston, we were inspired by Crooked Still, The Deadly Gentlemen, Joy Kills Sorrow etc, and the Northeast is a great place to get a start as a young band.
JED: What are your favorite 5 albums, and do they influence your work? If so, in what ways?
Tough to only pick 5! Here goes:
Doin' My Time – Aubrey Haynie. This is one of my all time favorite fiddle albums. It's got great material on it, really balanced and the tracks flow great. It's one of those few albums that I can listen to front to back and not want to skip anything. Really cool tunes and guest singers and the band sounds totally locked in and like they're all listening and responding to everything. I've always wanted to put out an album like this some day.
Grant Gordy – Grant Gordy. This album is a masterpiece of new acoustic music. His compositions are really sophisticated but at the same time accessible and easy to listen to, and not to mention super beautiful. I think of the tunes and playing on this album to be the gold standard for jazz flavored bluegrass and/or bluegrass flavored jazz.
Drive – Bela Fleck. I've listened to this album so much. I think the writing is what has influenced me the most but also the way Stuart Duncan plays over these songs has been very influential. Bela wrote all these tunes that strike the perfect balance of being influenced by familiar bluegrass vocabulary but taking enough twists and turns to be interesting.
JED: I've worn that album out too. It is so good. It is amazing how tunes that are so easy to listen to can be so interestingly complicated.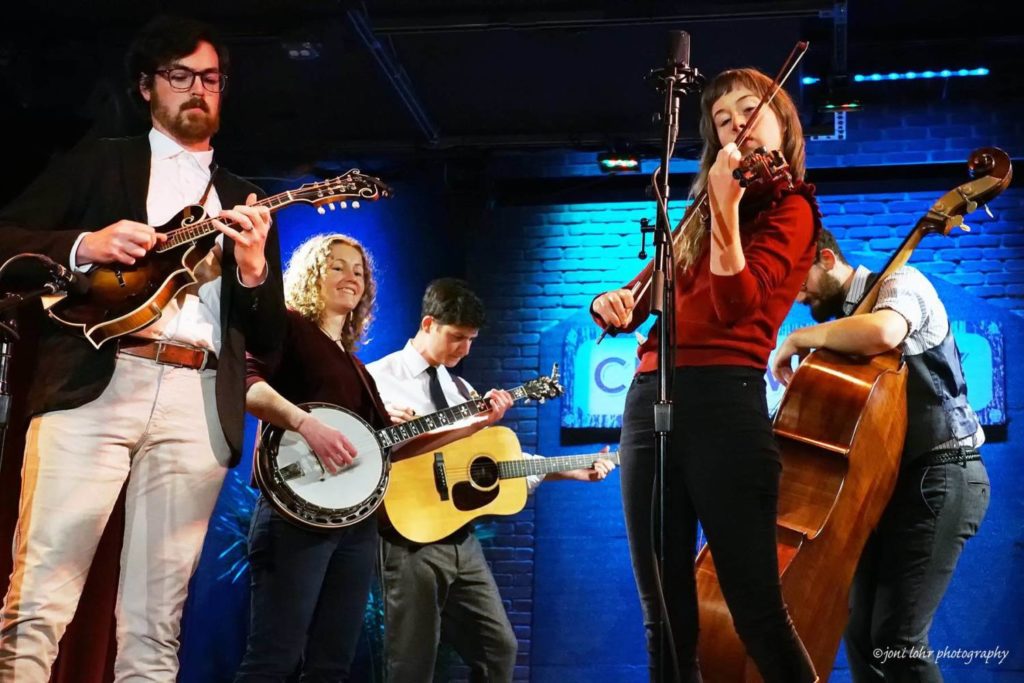 Metamodern Sounds In Country Music – Sturgill Simpson. I got really obsessed with this album a few years ago and it's continued to be one of my favorite albums. It's something about the vibe, the way he's singing and the instrumental textures of the songs, I think I just relate to a lot of the feelings he's putting out there and the energy of the album.
The Bluegrass Album – Bluegrass Album Band. Bobby Hicks' fiddle playing on all the Bluegrass Album Band albums has influenced me so much. I've been digging deeper into his backup playing especially in the past year, I'll pick a tune and learn everything he plays on it top to bottom.
JED: Which part of your music career do you enjoy the most – live performance, recording, writing, etc.?
Does jamming count?
JED: Absolutely! I can't believe someone hasn't mentioned that before now!
That wins for me hands down. I also love playing live and recording. Writing has been a newer thing for me and I've been getting into it lately but it's a bit of a love/hate thing depending on the day and how the inspiration is flowing (or not). Teaching is also a blast and can be really satisfying when you come across a student who's as passionate about music as you are.
JED: As someone who has spent the majority of their music-endeavor refining an instrumental skill I find writing to be unbelievably challenging; it seems to employ almost a totally different skill set. Do you feel the same? Do you have a method of combating this?
I agree! And I haven't done enough writing to come up with a "system".. I just kind of flounder around until I come up with something I like. I'm a very slow writer. One thing that's sometimes helpful for me is to analyze a tune/song I like and figure out how it's structured, in terms of repetition of phrases/harmony/and how the melody lays over the harmony, etc. Sometimes I'll steal an idea I like that way.
JED: Tell us a little bit about your current rig – what does your "rig" consist of? What instrument(s) do you play, pedals, mics, etc.?
My fiddle is a German strad copy. My bow is an H.R. Pfretzschner. On stage right now with Mile Twelve I use a Telefunken M60 FET Cardioid. When I plug in I use an ISI pickup blended with an Audio Technica clip on mic through a Grace Felix preamp.
JED: I have a BiX and I absolutely love it. It seems like all the grassers are getting into the Grace DIs. If you were given a $100,000 budget for an album production, what would it look like?
That's overwhelming! I'm not sure how to answer. If I had that kind of budget, I would take my time, both with the planning and with the recording of the album. I might use some money to spend time on a writing retreat with some of my favorite musicians. My dream way of recording would be to have a jam for about 3 hours at the studio, starting around 5pm. Then at 8pm we would start recording, after being fully warmed up and inspired. We would track for about 4 hours, be done at midnight and do it all again the next evening. We would do that every day for a month. Sounds reasonable, right?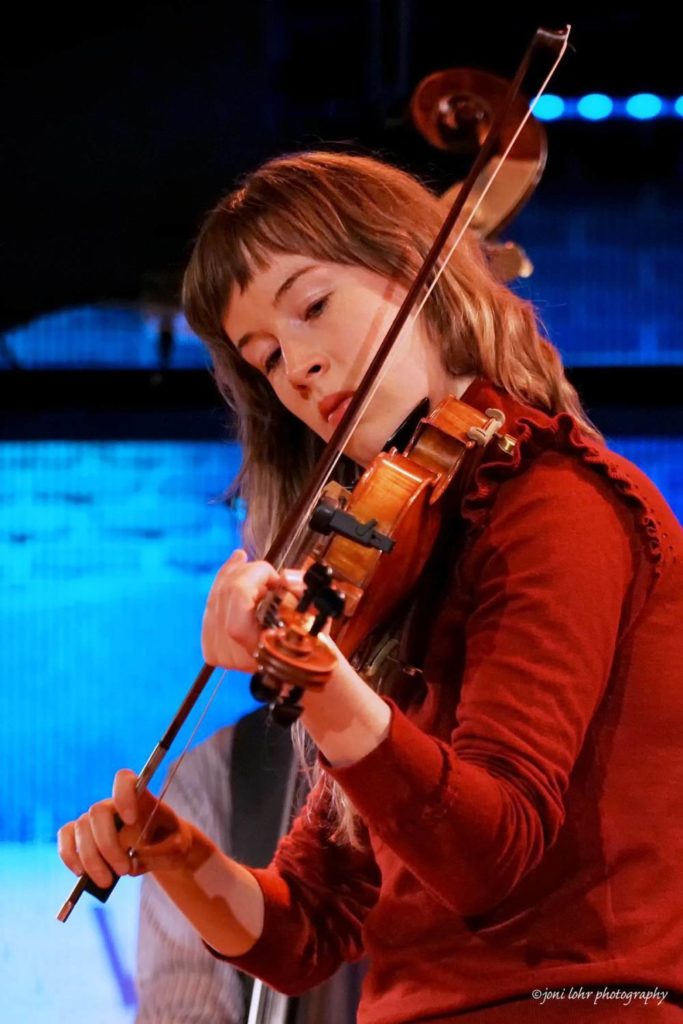 JED: Totally! You made a great point about being warmed up thoroughly – I think that a solid jam before recording could definitely improve the end result of a session. Who would you want to record it with? Where would you do it? Who would you want to mix and master it? Who'd cater? 😀
Haha I actually feel like I've come close to making my dream album in this solo album I'm working on right now. It'll be out later this year!
JED: I'm glad you brought that up, let's come back to that here in a minute. What is your favorite album or recording that you've made to date?
I'm pretty proud of the new Mile Twelve album we put out in March 2019. It was produced by Bryan Sutton and engineered by Ben Surratt here in Nashville. It got a nomination for Album of the Year at this year's IBMA which was a really cool nod from the bluegrass community.
JED: That is really cool! Bryan has been in a studio so much. What was it like getting to work with Bryan who's done so much recording?
It was great! He was an awesome coach in the studio and was really good at giving the right kind of feedback in order to get the best performance out of people.
JED: Coming back to the solo album you said you were working on, tell me more about that.
I just finished tracking my first solo album! It's a mix of original instrumentals and traditional material with some amazing guest singers. Ben Surratt engineered the album, Dave Sinko is mixing it as we speak and my longtime friend and musical mentor Wes Corbett produced and played banjo. Other players on the album are: Jeff Picker, Harry Clark, Jake Stargel, Sierra Hull, Tim O'Brien, James Kee, Sarah Jarosz, Chris Eldridge and Laura Orshaw. I'm so excited to put it out this year!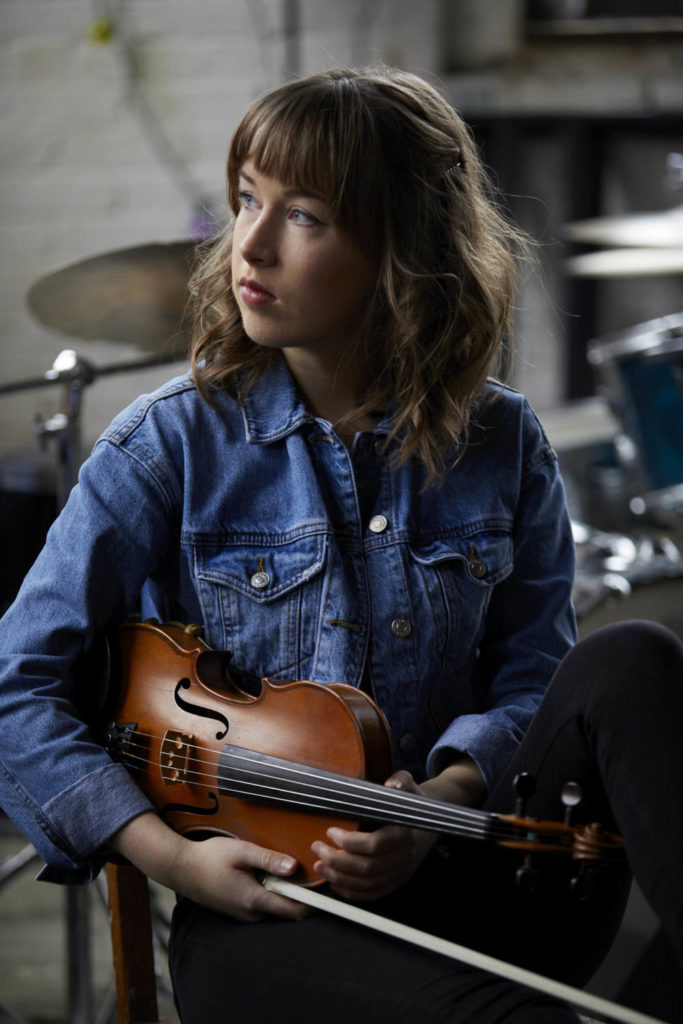 JED: You promise you'll holler at us when it's gonna be released?
Oh yeah!!!
JED: Fantastic. I'm very excited for you Bronwyn. I know how much work it takes to put out an album and I hope yours exceeds your expectations. Thank you so much for taking the time to chat with us about your music and your story. I wish you all the best for your future endeavors and really look forward to hearing about your album when it comes out!
Thanks for all your support Jed! Love what you're doing with AcoustiCult and thanks for the interview.
Keep up with Bronwyn's latest at her Instagram and the Mile 12 website. Featured article photo by Shelly Swanger.