Songwriting isn't a gift that every musicians just "gets." All musical gifts are enigmatic to someone who doesn't play or sing, but even to skilled instrumentalists and vocalists musical poetry can be evasive. My guest today is one of the bluegrass music communities' most unique young writers. Lindsey, I'm really glad I'm getting the opportunity to tell our readers about you. For those that haven't met you, would you mind to introduce yourself?
Thank you so much for asking to chat! My name is Lindsey Nale, an aspiring songwriter and bluegrass musician. I am currently living in my beautiful hometown of Galax Virginia.
JED: Tell us a little bit about your beginnings. Your origin story, so to speak. How did you get into music, and what made you choose this path over others?
With a population of 6,983 people, my first steps and passion for music began in Galax. Otherwise, known as the "World Capital of Old Time Mountain Music." With a town title like that, it was easy for me to have a passion for authentic bluegrass, country, and old-time music from an early age. I started out playing the piano, learning music theory along the way from my mother, who is a very gifted Music therapist and Chorus teacher.
JED: I didn't realize Mrs. Teresa was a music therapist?
Yes, she practiced music therapy for about ten years. However, when my family moved from Nashville back to Galax, she was unable to find a job in this field. So that's when she completed her music education degree. She was extremely helpful throughout my early years when developing my ear for harmony. I was probably about six when I started playing the fiddle, and with my sister on banjo, it's easy to imagine how lovely those first years sounded in our home. I was blessed with patient parents!
JED: Ha! Yes it definitely takes a patient set of parents to gut through those developmental years of a musicians' experience. How did you get interested in the fiddle? Who introduced your sister to the banjo?
Well, it all started when my sister and I discovered these instruments hidden away in our grandparents' house. We were super eager to learn how to play, so they offered to pay for music lessons. Luckily our town was filled with some pretty incredible instructors. Our great grandfather, Walter Mooney, sang with The Stoneman family "Dixie Mountaineers" in 1926. So our grandparents and parents were thrilled we even had the desire to learn! Growing up, I was very active in anything pertaining to music. My fondest memories of my younger years seem to always be music related. God seemed to place incredible influences in my life, who always pushed me further and encouraged me to chase what made me happiest. Singing has always brought that happiness out in me. My voice has been my favorite instrument of all. It might be silly to consider it that way, but to me it's just the same as an old guitar. You practice it, learn your strengths, work on your weaknesses, and take care of it all the same. Over the years, I switched to mandolin, picked up some guitar, and continued to spend some of the best years of my life playing in an all girls' bluegrass band. For fifteen years, I have been fortunate enough to play in "The Loose Strings Band," with my sister and great friends.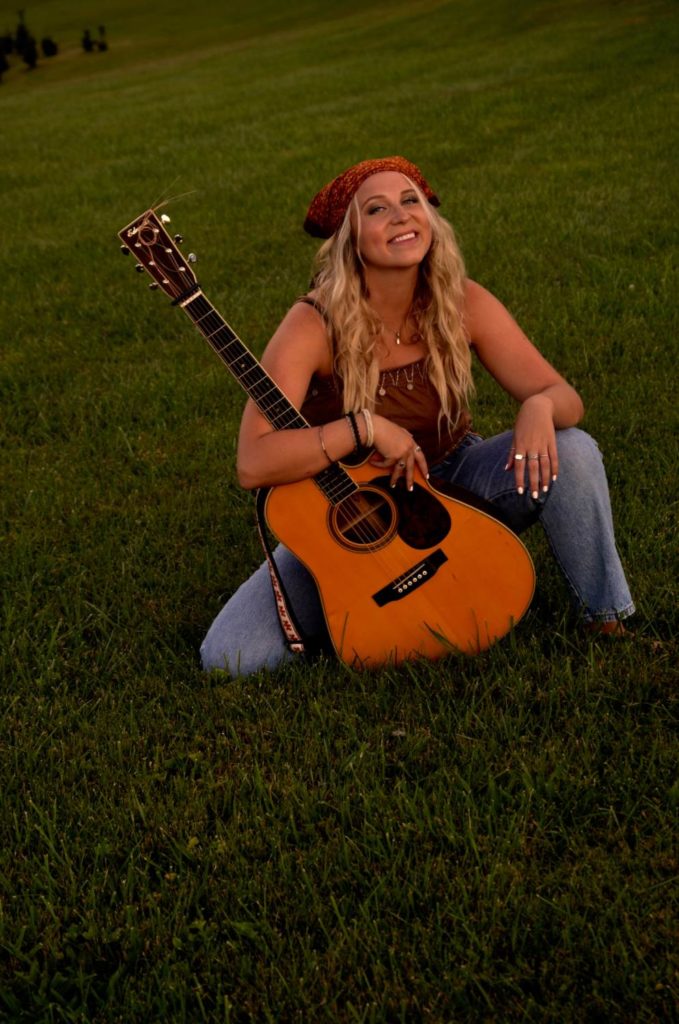 JED: I definitely wouldn't consider it "silly" to relate your voice to an instrument; on the contrary I'd agree with your analogy. What are your favorite 5 albums, and do they influence your work? If so, in what ways?
This is a difficult question! My top five favorite albums would probably be:
Up! – Shania Twain
Common Threads – Cherryholmes
Reasons Why: The Very Best – Nickel Creek
Continuum – John Mayer
Rumours – Fleetwood Mac
I've listed these in a way to show you the progression of my earliest album passions and current tastes for music over the years. I can recall many nights of dancing and singing with these albums on full blast. I can definitely say that each of these artists have played some part in making me who I am and or even what I want to become as a musician. The best part about it, is that I will always have new passions and taste for different music that inspires me. I have only started considering myself a songwriter within the last two years. I have so much space to grow and so many more albums to discover!
JED: Which part of your music career do you enjoy the most – live performance, recording, writing, etc.?
My current favorite part of the creative process would have to be writing. It's almost like I'm a kid who just learned how to ride a bike. It's so new and exciting for me! I enjoy the fellowship that songwriting brings as well. It's an amazing excuse to gather with some of your closest friends and toss around thoughts, feelings, stories, etc. This past year has been one of the most difficult phases of my life. There has been an abundant amount of transformation, and although it's been hard, songwriting has been a great outlet for me. I can see how much I've grown in who I am, and I've learned how to channel most of this change in a healthy, creative way.
JED: It is so good that you've found a way to channel your circumstances into something beneficial and creative. What are three musicians today do you think are underrated or deserve more notoriety for their art?
Man what a tough question! There are so many incredible, and humble musicians who deserve an abundant amount of credit for their talent.
At IBMA this past year, I had the privilege to see The Theo & Brenna Band. Immediately you can see that they're a group who just evidently show that they love what they do. As an audience member, it's such a beautiful thing to see! The whole band is made up of incredible musicians, who flow so well together. I can't wait to see how far they go!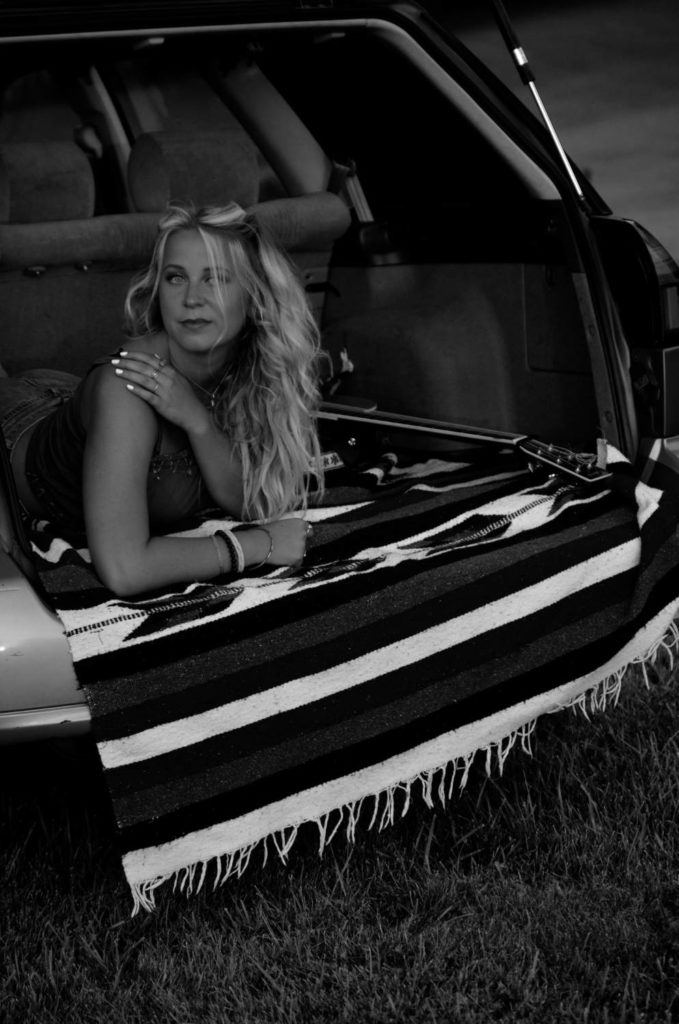 My time spent at East Tennessee State University allowed me to meet some pretty awesome artists. One of those being, Helena Hunt. I'll never forget the first time I heard her perform with one of the bluegrass program bands. Her voice was so incredible, and effortless. She has such a sweet soul and plays a mean clawhammer as well! I am definitely a big fan. Check her out, you won't regret it!
I'm sure many folks within the bluegrass world know who Cory Piatt is, but I believe he fits within this category quite perfectly. Growing up, I always looked up to Cory. His mandolin playing is exquisite but his heart is even better! Cory is one of those musicians who sees the best in everyone, and it's a true gift to the industry. If you ever have the chance to watch him play, please don't miss out on the opportunity.
JED: Tell us a little bit about your current rig – what does your "rig" consist of? What instrument(s) do you play, pedals, mics, etc.?
I'm the proud owner of two beautiful instruments made by a good friend and local luthier, Jimmy Edmonds. My mandolin is an F5 curly maple, and my guitar is a mahogany dreadnought cutaway.
JED: You may or may not remember this, but you and your Dad are the people responsible for introducing me to Jimmy and his guitars. I am the proud owner of two of his guitars. My first one is a cutaway too. Disclaimer: this article isn't sponsored by Edmonds guitars in any way – I just love my guitars 🙂 If you were given a $100,000 budget for an album production, what would it look like?
If I were given $100,000 to spend on an album, there would be no telling how the finished product would sound. I think an album of your own making has to be completely and totally one hundred percent you. I've realized how important this is in order to be happy with what you give to the world. I feel like I would gather some of my closest musical friends, whom I feel completely comfortable with, and just have a blast for a couple of weeks. Over the years I have met some pretty incredible musical minds. It would be dangerous if I were able to get them all in a studio at once. We live in a world where overproduction has become the norm, it is easy to forget the impact that simplicity can have on a song. An example would be, "Reasons Why" by Nickel Creek. The instrumentation is scarce, the effects are minimal, and nothing is "hyped." Yet it is timeless and beautiful. The art of simplicity has been lost with the overuse of technological advances to make music sound uniform and 'polished.' I truly think it's the effortlessness of some good-hearted musicians who make an album. It also has a lot to do with the hard work of a team who knows what you desire in a finished product. The importance of delivering a sound that you would be happy with playing for an audience is somewhat crucial to discovering why you play in the first place.
JED: What is your favorite album or recording that you've made to date?
I think my favorite recordings have been the most recent and unreleased ones! I've had the best time writing and recording with my Loose Strings girls. I can't wait to get them out!
JED: Excellent! When can we expect that album to be released?
As of right now there isn't a certain date set for an album. I believe 2020 will be a very creative year. So far it's been looking that way! I have high hopes that an album will be released within it. Hopefully sooner than later, but there's been a ton of work and change leading in that direction.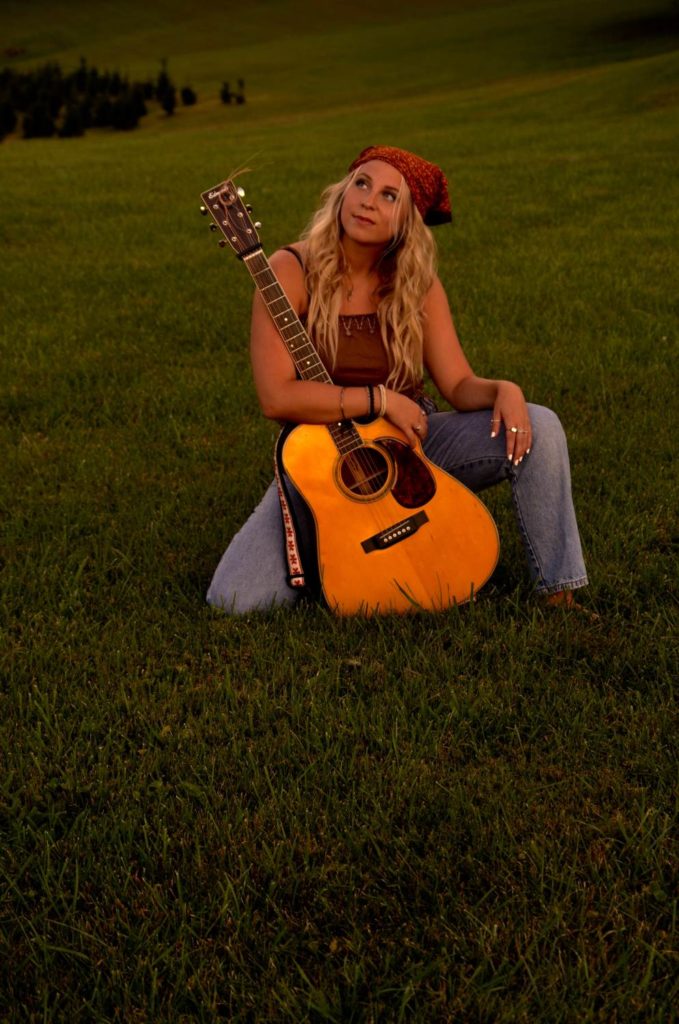 JED: What are you currently working on?
There is still some work in progress for me. So much to learn, much more to write. What I want to show to the world is yet to be fully completed yet. Many things are on the horizon, and hopefully I will be able to give a hint of that within the next few months! Stay tuned!
JED: Well Lindsey I really appreciate you taking the time to chat with me. Stay in touch with us!
Thank you for taking the time and encouraging me to pursue what I love doing friend. Your time and effort for this website does not go unnoticed! So excited to see what the future holds for AcoustiCult!
JED: Glad to hear that. I'm pretty excited about the future too 🙂
Follow Lindsey and The Loose Strings on their Instagram. Featured article photo by Teresa Nale.