I grew up in Arkansas which borders Oklahoma, so perhaps my relative-closeness to the state doesn't match the usual perception of it – but if you're anything like me you probably don't think of Guthrie Oklahoma (pop. 11,350) as a place for an acoustic pop musician to originate. Seth's music wouldn't make you think he's from the Sooner State, but his works are definitely a testament to the Oklahoma slogan "Work conquers all." Seth I'm stoked that you're here – tell us who you are, where you stay, and what you do.
I'm Seth Russell. I'm 20 years old and I'm an Indie Pop artist, audio engineer and music producer living in Guthrie, OK
JED: Tell us a little bit about your beginnings. Your origin story, so to speak. How did you get into music, and what made you choose this path over others?
So I started out playing classical violin at age 5. I was the 3rd child of 7 in a homeschooled family and violin was just like any other school subject and like all my other school subjects, I wasn't super crazy about it. I was more interested in trampolines, Legos and pretending to be an Indian. To give you an idea of my adventures, our neighbor made Indian replicas and I once stripped down to my Bob the Builder underwear (I was 5 years old, I think) colored my skin with mud and approached his daughter about asking him to make me some tomahawks and spears… still waiting on those.
JED: Nice man. You really went for it.
Haha, yep! Unfortunately, it just ended with getting sprayed down with a cold hose, but at least I can say I tried. But yeah, it really wasn't until I was 14 that I fell in love with music and decided to really apply myself to it.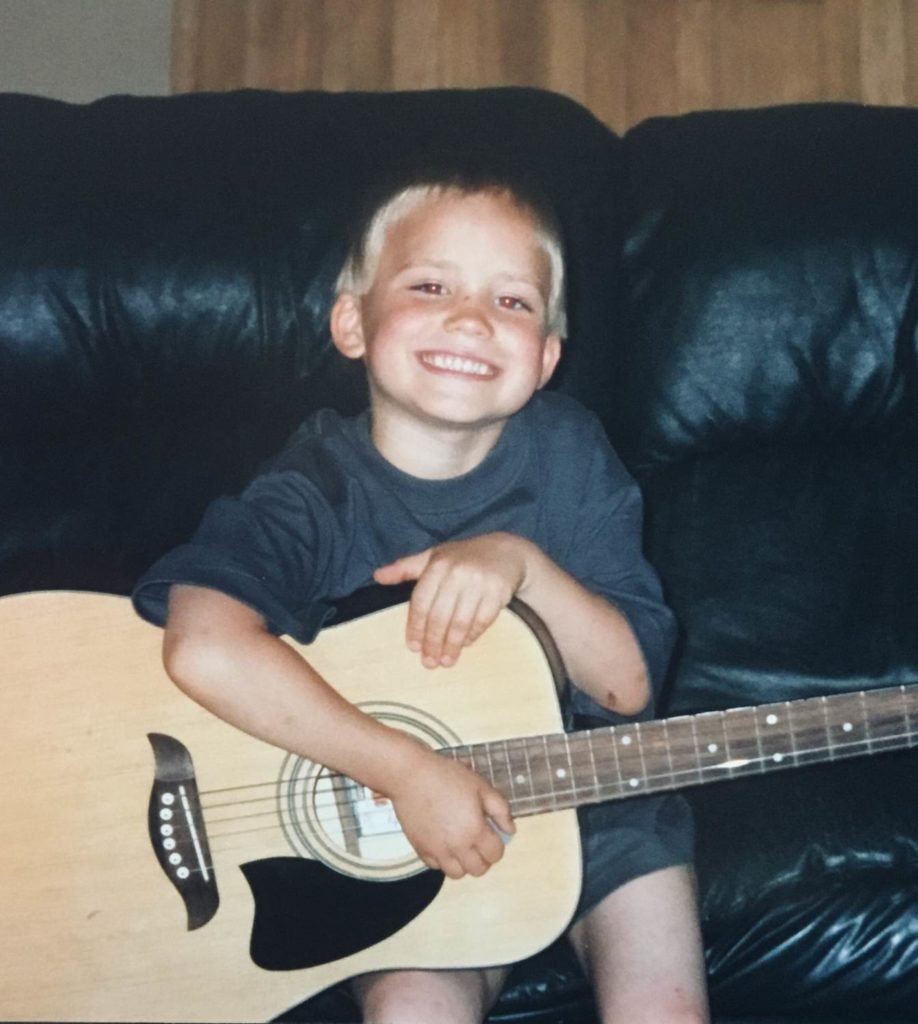 JED: It is funny you say that – I didn't get serious about music until about then too. I played from the time I was like 9, but I didn't get passionate about it until my early teens.
Haha, well you sure got serious about it. I have so much respect for your skills, man. Actually, it's super cool for me to be on here with you because you were such an inspiration to me as a kid. You might not even remember it, but I remember you telling me to pull out my guitar and jam with you once backstage. I think I was 13 or 14 and I remember that it really inspired me, having someone older like you take interest in my style and take the time to show me a couple chops. I hope I can do the same for the younger kids in music.
JED: Ha! I do remember that man! I think that was in the trailer backstage at one of the Silver Dollar City band contests. You were really into the Irish music stuff back then. Well jeez man it is really nice to hear that. I am so glad that was encouraging for you.
Anyway, by the time I really dug in to music, we were already playing and performing Irish music as a family band and I had unsuccessfully hopped from violin to mandolin to piano and then finally guitar. That was it for me, guitar became a bit of an obsession and I was fortunate to be able to take some master classes with guys like John Doyle, Seamus Eagen, and Fionan De'Barra. Those guys changed my world. I'd messed around with guitar as a young kid, but never seriously until then. For the next two years I saturated myself with anything guitar. Gonna be honest, music didn't come naturally to me. I've always struggled with fine motor skills like tying my shoes, or typing on a computer keyboard, so it was definitely a challenge, but I wanted to play Irish guitar so badly, I didn't care. I started writing songs at an early age as well so guitar made that easy. The next struggle was my voice. Fortunately, my older brother had purchased the Singing Success program and I started working through it as well.
JED: A friend of mine in Arkansas turned me on to that program back in like 2010. It is an excellent program and the newer revision of it "Singing Success 360" is even better.
Yeah man, it really is! At the time though, I was watching my brother rapidly improve with the program while I seemed to be stuck on the first exercise for almost a year. Looking back, starting that in the thick of voice change wasn't the best idea, but I kept at it and eventually saved up enough money to start taking lessons with Brett Manning and his associate Benny Meza. Being able to express myself with not only guitar, but with my voice was huge for me. I'm not the best at what I do and I would never pretend to be, but I've worked hard to get here and I love it! Those skills directly influenced my ability to arrange and record, so thankfully that came pretty quickly for me. Recording became just another canvas on which to express myself. I started to realize the power of recorded music when I was 17 and began releasing singles on SoundCloud. Right away, I had people messaging me, opening up about their own stories and how the songs connected with them. I realized that I wasn't alone and that somehow just 3 minutes of my sounds could make others feel a bit of comfort and understanding too. That's where I found purpose in my music and that's why I choose to go down this path. Music isn't about music, it's about people.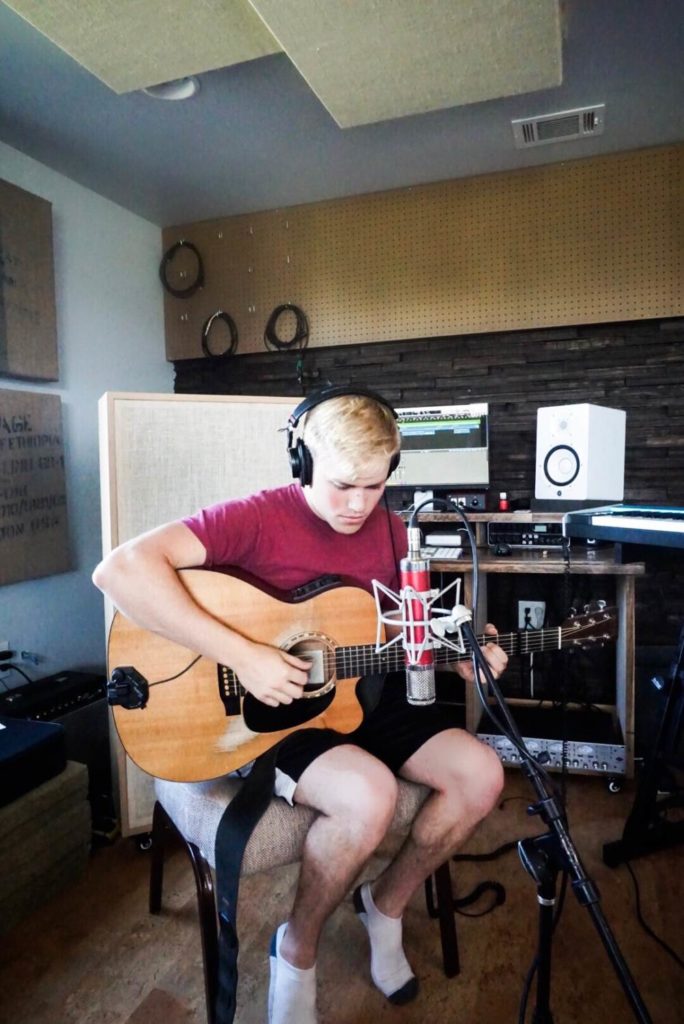 JED: That is an oft-overlooked and excellent point. I haven't heard anyone articulate that the way you did – bravo! What are your favorite 5 albums, and do they influence your work? If so, in what ways?
My favorite albums are:

Hope – Michael English, this album was incredibly influential due to growing up listening to those early 90s vibes. I still pull this album out and spend hours analyzing the vocals, arrangements and mix. Absolutely incredible.
Reservoir – Gordi, this album is a landscape of intriguing tones and textures that pack a huge emotional punch. Definitely a huge influence on my production style.
Black Bear – Andrew Belle, great grooves and soundscapes. Too many great elements in this album to narrow it down!
Songs from the Movie – Mary Chapin Carpenter, if we're just talking songwriting, this album will forever be my favorite. The stories that Mary paints with her lyrics are so captivating. I was absolutely mesmerized by her stories and writing style even as a kid.
Last one! I have to say 25 by Adele is probably one of my most listened-to albums ever. If a song leaves me with an ache, then I'm sold! Every song on this album does that to me. There are so many incredible stories in the making of this album and the music is organic and raw, yet precise and beautiful. Every note has an emotional impact that supports Adele's golden voice. Most of Adele's vocals were the first recorded take, which is incredible for any vocalist.
JED: No kidding? I didn't know that. Where did you hear about her "first take keeps?"
I think I've watched every YouTube video and read every article I could find on it and almost all of the producers said the same thing. Adele gets a lot of hate on her vocals, and I totally understand if that's not your style, but you can't deny the amount of sheer talent she has developed and mastered.
JED: That is amazing. I am surprised to hear that she gets a lot of grief for her voice – to me she's always been amazing. To each their own I suppose. Which part of your music career do you enjoy the most – live performance, recording, writing, etc.?
I love pretty much all aspects of the music industry, but to me it doesn't matter whether I'm in the studio or on stage. As long as I'm able to connect with others emotionally, I find purpose. To me every technical detail and every hour of practice of my craft is just a step toward loving people. Sounds cheesy, I know, but that's what music is all about for me. Life is hard for everyone and we all desire to be understood and comforted by someone of something, even if it's just a lyric or a passionate vocal line.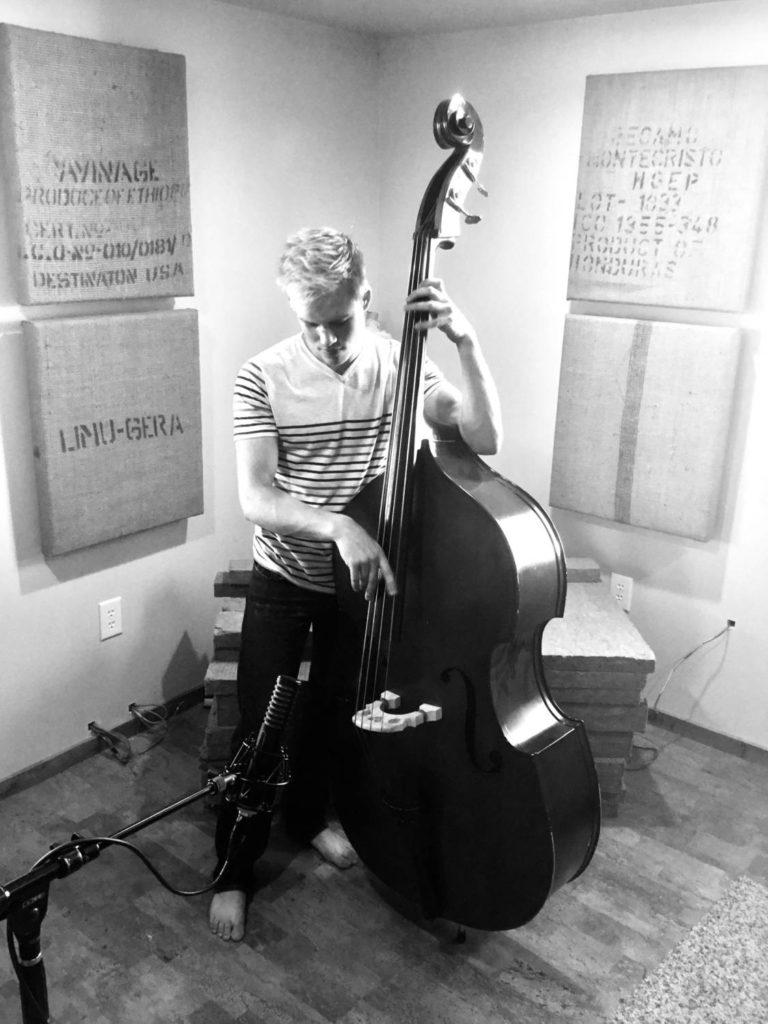 JED: Hey man it doesn't sound cheesy to me – sounds pretty authentic. I haven't heard many people make the connection between what they do and it's end result on someone else's life.
You know, I've done music for all the wrong reasons and at one point, I was pretty burned out. It seems to me that the best way to make a living is by encouraging others, no matter your field. Music is just one of many ways to do it for sure.
JED: That is a great aim to have. What are three musicians today do you think are underrated or deserve more notoriety for their art?
In general, I think most artists get what they work for. An artist that isn't willing to learn the business isn't going to get his/her songs heard and someone who isn't willing to know their own weaknesses is going to shoot themselves in the foot.
JED: YES.
That being said, Justin Bieber gets a bunch of bad energy just because he was a kid superstar. Try singing "Believe" and tell me he doesn't have talent. I think that One Republic is a band that has not gotten the attention they deserved, especially on their album "Oh My My". We're in the age of dance music and big drops and I think the groove was just too organic for it's time. Another one for me would be David Phelps. I think he's possibly the most talented tenor of our time. I personally like his classical stuff best.
JED: Tell us a little bit about your current rig – what does your "rig" consist of? What instrument(s) do you play, pedals, mics, etc.?
Right now I have a pretty simple busking rig. It's pretty much just my guitar and my voice at this point. To keep things full I use the Roland GK-3 divided pickup which essentially gives me a magnetic pickup for each string, giving me tons of options for tones and effects. I've created a couple custom patches on it that only use the top 2 or 3 strings to trigger bass samples using a Boss GP-10, so I'm able to run some cool bass lines without having to stop the acoustic guitar. I also use the Boss RC-3 which allows me to not only create loops live, but also gives me the ability to download rhythm loops or any section of a song that I might want to fill out a bit from my album. All my gear runs into a little Bose speaker that I can take pretty much anywhere. Since I'm just kind of vamping up for my solo adventure for the first time, I'm not performing a lot, but once my album is released, I'll be doing quite a few shows in coffee shops, festivals, and wherever I happen to end up. I've always loved the idea of busking and the freedom you have with it, so I plan to spend the next 4-5 years busking my music across the USA. We'll see what happens with it!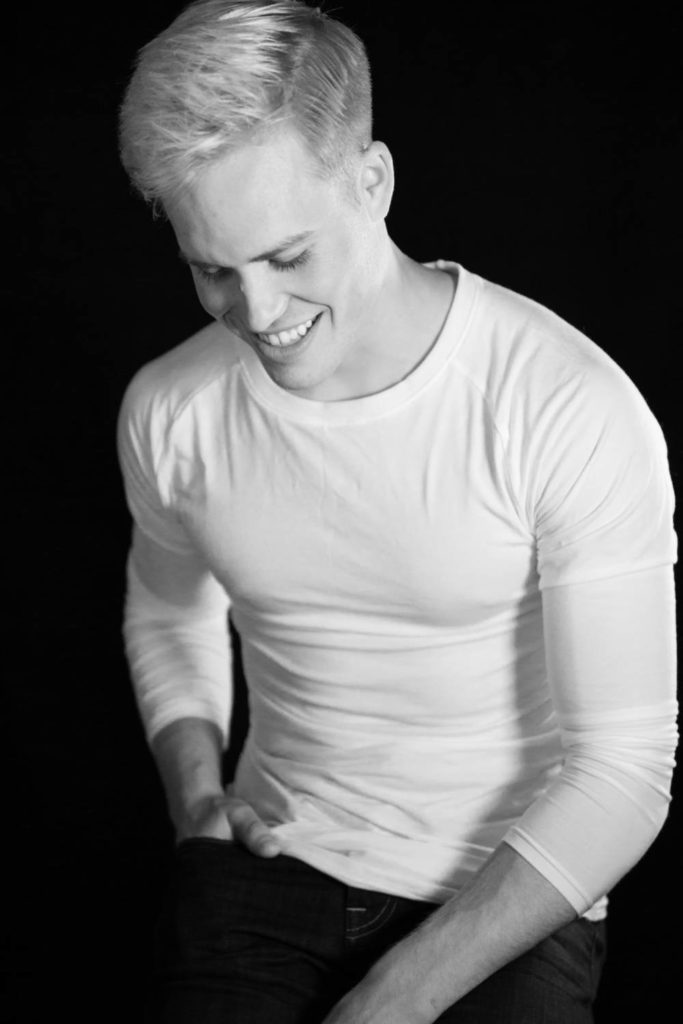 JED: That sounds like a really cool adventure. Can you tell me more about your Bose rig? I've thought about getting one of their portable PA rigs.
Yeah man, it's the Bose S1 powered speaker. A friend of mine is a Bose dealer and he recommended it for busking due to the 10 hr battery life. I'm incredibly happy with it!
JED: Thanks for the recommendation man – I will investigate that. If you were given an unlimited budget for an album production to record your dream album, what would it look like?
That's such a hard question! Right now I record all of my own stuff and due to the looper and guitar thing, I have to keep that in mind when I'm writing my songs so that I'm able to make things have a high energy and a full sound in the live show. My ideal album would probably be the exact opposite! These days, pop records usually have a different producer and sometimes co-producer on each song, but one guy I really want to work with is Ryan Tedder from One Republic. I also would want to have Ashsoan do drums on every song. His groove is unprecedented in my opinion and his knowledge of drum tones is insane. I also would want to work with guitarists and bassists such as Mateus Assato, Cory Wong, Joe Dart and Michael League. So many good musicians out there, but these guys are my heroes. Most of the songs would be recorded live in the studio to capture the magic of the energy between everyone and I would probably have them play without a metronome too. I'd want to see what I could create by putting those guys with a bunch of straight pop songs and see what they did with it!
JED: Man you really cannot beat live – solid call. What is your favorite album or recording that you've made to date?
My favorite work, as of now, hasn't been released quite yet except for short snippets on Instagram and Facebook, but of my songs that I've just released on SoundCloud, I would say "Same Thing, Different" is my favorite song lyrically. It expresses my struggle to understand someone else's grieving process, yet speaks of the desire to try to be there for that person, even if it means letting down the walls and being vulnerable.
JED: What are you currently working on?
I'm currently working on my debut EP as well as preparing for a collaboration EP project that is to come after my initial album. My upcoming debut EP is going to be a bit of a concept album that is kind of about my 19th year of life. My favorite song so far is "Wasn't Done" which really isn't about me, but from the perspective of my good friend who was going through a tough year as well. I wrote it after he made an Instagram post in memory of his best friend who had been killed in a car accident a couple weeks before. It was pretty traumatic. My friend, Jess, held him in his arms as he passed. It was super hard to watch Jess go through that time and I know he'll probably never be over it completely, but the song was my effort to reach out to Jess and give him support in a way I just couldn't through words. The album definitely covers a bit of ground as far as style. Some songs are chill Indie Pop vibes, others have hints of Hip-Hop and others are pretty folky. I've always held the view that an artist should create whatever expresses their vision no matter the genre so that the songs can speak both musically and lyrically. In general, for me, Hip-Hop and Rap can carry a desperate or powerful feeling while Folk can give a reminiscent or rambling kinda feeling, etc. The collaboration EP is going to be pretty Folk driven, featuring a lot of my musical heroes that I grew up listening to as a kid, so I'm super pumped. I can't disclose who the artists will be yet, but I'm honored to be working with these cats! I'm learning so much just from working with them!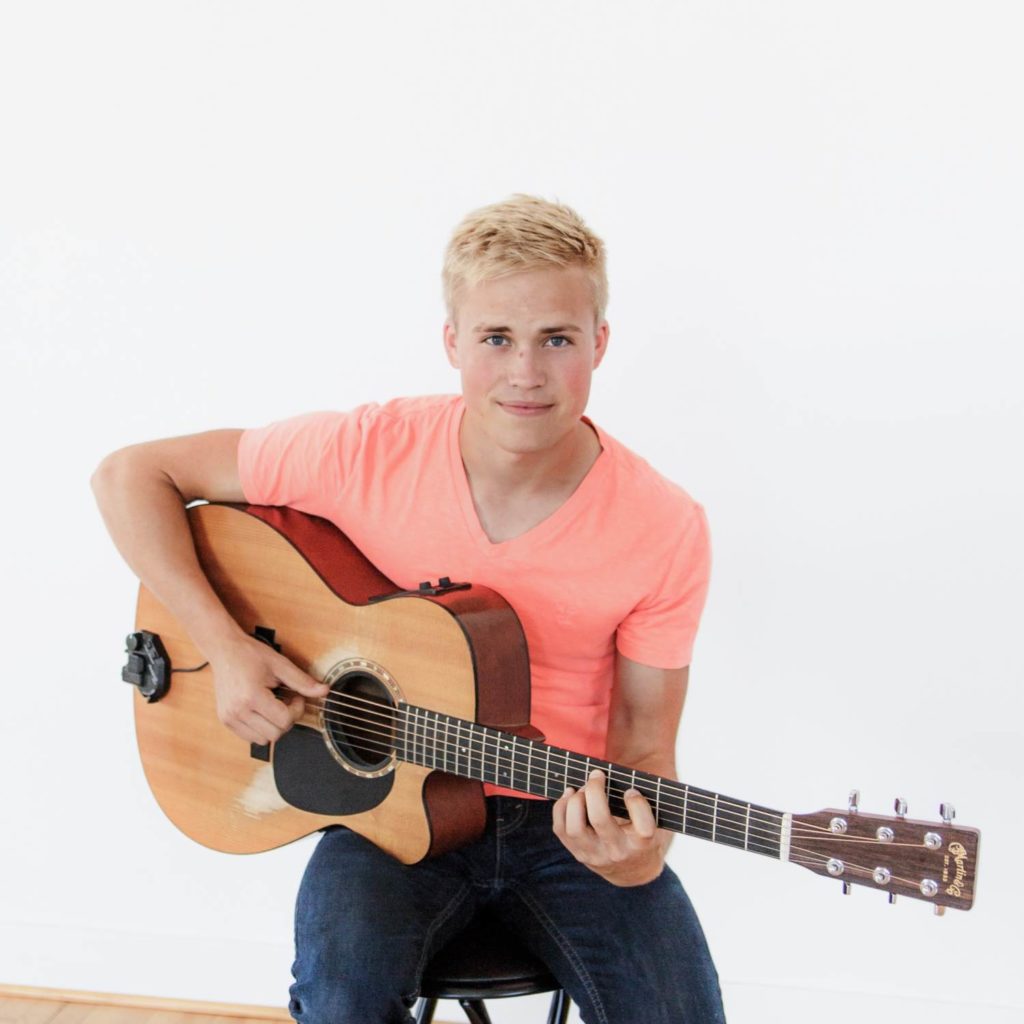 JED: Well man you've definitely piqued my interest. I guess I'll just have to wait until you let us know when your EP is coming out?
I'm hoping for Fall of 2020, but we'll see! It's definitely a bit harder to know an exact date when coordinating a bunch of different artists' schedules. It's going to be a very intimate record, so I definitely would rather not rush it and have the time to get each song perfect.
JED: Seth it has been great to get to talk to you and catch up on your latest adventures. Let us know when that EP is going to be released! Thank you for taking some time to talk to us!
Follow Seth on his Instagram account.