I'll always be thankful for the incredibly hard work of D.A. Callaway and his team at Silver Dollar City for introducing me to so many incredibly talented and interesting musicians. The month-long bluegrass festival that the theme-park hosts every May has connected me to some very inspiring talent that I'd never encountered otherwise. Today's guest is one of those unique talents. Thanks for taking the time to talk with me Rosemary. Tell everyone a little bit about yourself.
Hello everyone! My name is Rosemary Hall and I'm a 22 year old musician/songwriter from Ellis Grove Illinois. I do some studio session work and also work part time at a local music shop called the Bluegrass Shack, where I teach and help repair and sell instruments.
JED: Tell us a little bit about your beginnings. Your origin story, so to speak. How did you get into music, and what made you choose this path over others?
I can't say I started singing before I could talk or anything like that. I wasn't a child prodigy BUT I can say truthfully that I've always loved music of all kinds. That's thanks to my mom. She's always loved all music.
JED: I owe my entire music career to my Mom. She came home on two different occasions and said "I signed you up for guitar lessons." I don't remember particularly showing an interest in it, I just remember getting "enlisted" so-to-speak. Thanks Mom.
That's really interesting! I think, like a lot of kids, I would see all kinds of instruments played on TV and in movies and think "ooh I'd like to play with one of those," but I really actually wanted to learn to play them. I'm so blessed to have parents who spent the time and money to allow me to learn to play different instruments and develop my craft.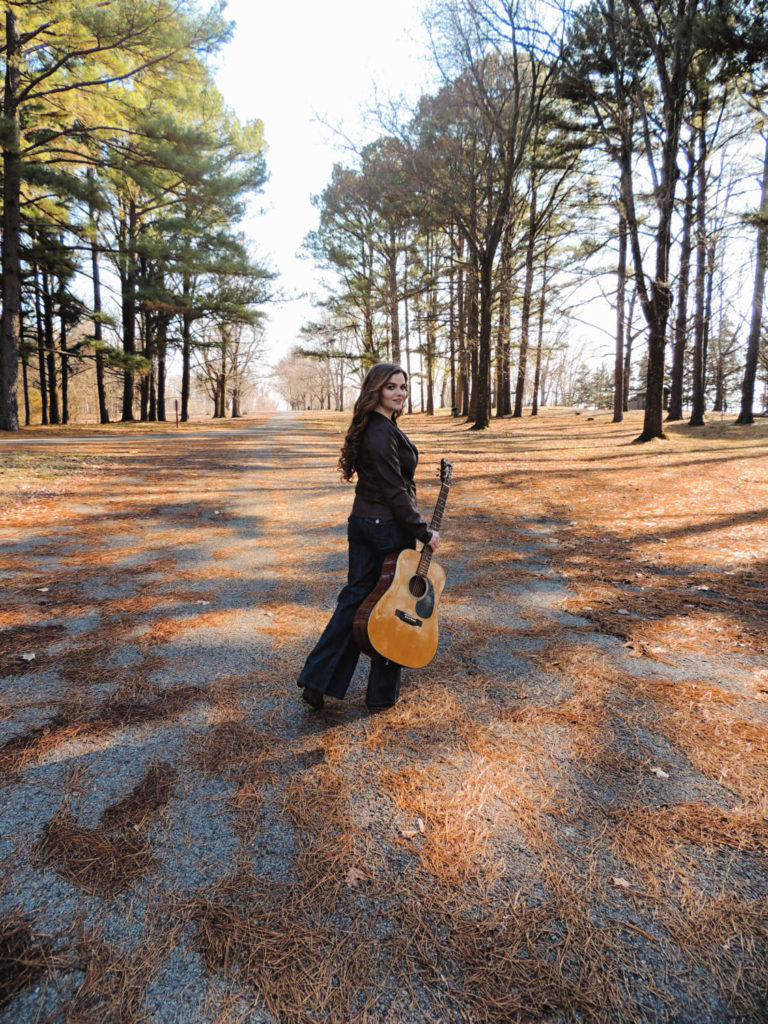 There has been music in the house my whole life and most of my immediate family sings. My Mom played piano at church when I was little and some of my brothers played guitar.
When I was little, one of my Aunts was an Avon lady and my sisters and I would ride along with her and help pass out the books. I'd hear my aunt sing along with old rock and pop songs. I wanted to know as many songs as her.
We would watch Lawrence Welk and Ed Sullivan re-runs on Saturday nights which is where I first heard a lot of older pop, jazz and country songs from the 70s and before.
I started taking piano lessons when I was around eight. I was always getting in trouble for playing things from memory instead of reading the music. I definitely wasn't one of my teachers best students.
I started playing guitar when I was nine and then fiddle not long after.
My Mom and Dad had taken my older brother to Silver Dollar City in 1978 and decided to take a family trip with us younger kids in 2006. After seeing many family bands during the Bluegrass and BBQ festival my brother, sister and I wanted to play as a band too. We each learned our individual instruments and started working up songs together.
My older brother Charlie played guitar and sang with my sisters and I for around 7 years. After he ventured on we chose to go by "The Hall Sisters" and began adding in jazz, country, and pop music from the 1930s through 1960s. A few artists we covered were Patsy Cline, Ella Fitzgerald, The McGuire sisters, The Andrews Sisters and the Monkees.
A few years later when the family band ended, I felt pretty lost for a time. I didn't really know what to do with myself. Music was what I wanted to do. Now I didn't really have the same outlet that I'd had with the band. Completely quitting music didn't seem right but I'd been part of the group for enough years to where I had become dependent on it in some ways and didn't know who I was apart from it. I love family bands and think they are great but I think that sometimes the individuals can get lost in the shuffle and not realize their potential to create something unique apart from the group setting.
JED: Absolutely. You can sometimes 'hide' things that need to be worked on in the mix of a band and become dependent on other musicians to 'cover up' your flaws. Family bands are wonderful developmental tools for musicians. They outlive their utility when they stagnate the potential and development of a more ambitious musician to achieve greatness.
When I wasn't playing anymore, I actually started writing and it helped me a lot. Then, in late 2017 I was asked to contribute to a recording project made up of local artists from my area. That's the first time I had ever played an original song for anyone. It was pretty nerve racking at first not knowing what the reaction to my music would be. Everyone was so kind and said such encouraging things. It ended up being a great experience. It felt so good to be singing again.
JED: What was the project called?
A Salute To A Healthier You. It was a project put together by Monty Jackson to befitting a local foundation.
JED: I'm glad you had that opportunity and I'm glad that it encouraged and motivated you! What are your favorite 5 albums, and do they influence your work? If so, in what ways?
Wow! This is a very hard question to answer! There are way more than five. I listen to so many different things.
My One And Only Thrill by Melody Gardot. I love the whole feel of this album. I think Melody Gardots voice is perfect. Her songs and arrangements are absolutely beautiful. listening to her made me realize that you don't have to be over the top or loud to be really good.
It Might As Well Be Swing by Frank Sinatra (or just about any other album of his for that matter).
Close To You by The Carpenters. I've always loved their vocals and arrangements. The first album of theirs I ever heard as a child was Christmas Portrait and I've loved them ever since.
High Adventure by Kenny Loggins.
Spirits Having Flown by Bee Gees.
Pisces, Aquarius, Capricorn & Jones' by The Monkees. I first heard the Monkees when I was 12 or 13 and have been utterly obsessed ever since.
Ella And Basie by Ella Fitzgerald and Count Basie. Ella Fitzgeralds voice is absolutley therapeutic to me. I think it's really sad that some people only associate singers like Ella Fitzgerald, Frank Sinatra or Dean Martin with Christmas music. I know it's supposed to be 5 albums but I had to add some…
JED: Hey I am totally not offended by more than 5. Which part of your music career do you enjoy the most – live performance, recording, writing, etc.?
I really enjoy recording. I think it's because it's a safe place to try new things and figure things out. Getting to work on something until it's as good as you can get it. I don't think I'll ever get tired of it. It's really satisfying. I like writing too, especially when things are coming together smoothly and in a timely fashion… But, I've found that some thoughts and ideas just have to marinate a little before they are able to be formed into a song.
JED: It's so interesting to hear your perspective on recording. So many musicians despise recording because it confronts them with their imperfections and things they need to work on. Your attitude towards it is the one I want to adopt; you embrace the challenge with enthusiasm to develop your voice and your music. Bravo ma'am. Can you give me an example of what a writing experience looks like for you?
It seems like there's always a song playing in my mind and I'm always singing something. A lot of times a thought will just kind of come together with the right words and then I have to run and get something to jot down a verse or two. Sometimes a whole song will come out that way. Other times there will be a specific thing I want to write about or story I want to tell. I find that a little harder at times.
JED: Who are some artists that you think are underrated?
Clark Beckham, Melody Gardot, and Dawson Hollow. I've gotten to see Clark Beckham live a couple times and it is always amazing, both vocally and instrumentally. Melody Gardot is well known but I still feel she's underrated. She has one of the best voices I've ever heard and I just love her style. I love what Dawson Hollow is doing. Between their talent and professionalism I think they're going to go really far.
JED: What is your favorite album or recording so far that you've made?
The song Dumb Dumb. It was my contribution to the project put together by Monty. It was one of those songs that wrote itself. I sat down and played the chord progression. Before it had words I just sang the melody with just the word dumb…. and it kinda stayed. The words just came to me all at once really. I've not written many songs like that but I think it all came together so quickly because it was some thoughts I'd had for a while. I think it expresses what a lot of us are thinking when we feel we are being judged or doubted by others. Sorry for the windy answer. If I could pick another favorite it would be the cover of Moonglow that my sisters and I recorded a few years back.
JED: What are you currently working on?
Writing and working on my first solo album.
JED: You've let me hear a few previews of this and I CANNOT WAIT for you to get it documented and out in the world. Do you have a release date in mind yet?
I don't have a release date as of right now.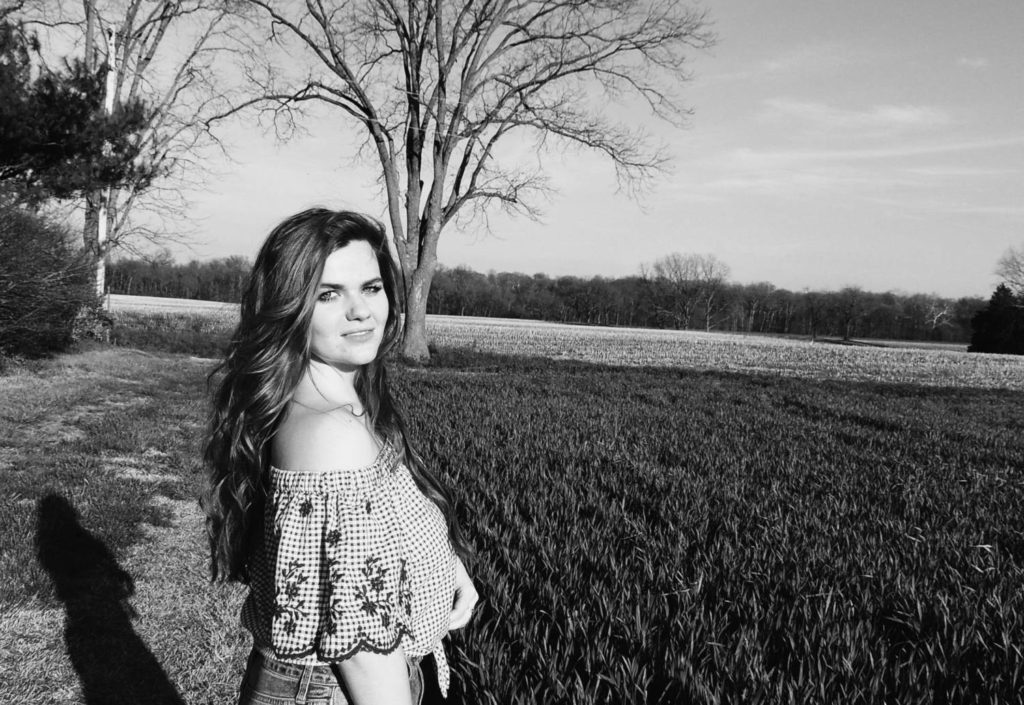 JED: Well I'll just keep my fingers crossed and hope that its sooner than later 😀 Rosemary I've really enjoyed getting to talk with you. Thanks for taking the time to do this and keep us updated on the album release!
Follow Rosemary's music on her Instagram, TikTok, & YouTube channel. Featured article image by Natalie Hall.