I don't remember on exactly what occasion it was that I first met Raymond. One of our first gigs together was about 9 years ago at Silver Dollar City's Bluegrass & BBQ festival in Branson Missouri. I've done a terrible job at staying in touch with him over the last few years, so this is a feeble attempt to reconcile almost a decade's worth of poor communication. Raymond, thanks a ton for taking some time to chat with me and share your story with AcoustiCult. Lets start out by having you tell us who you are, what you do, and where home is.
My name is Raymond Klassen. I am a dobro and acoustic guitar player from Winkler, Manitoba, Canada. I play for a country band called High Valley. They are based out of Nashville, so I divide my time between home in Canada and the Nashville area. The band has a more current country sound, but with a bluegrass twist, which is where I come in, I guess.
JED: Tell us a little bit about your beginnings. Your origin story, so to speak. How did you get into music, and what made you choose this path over others?
I started playing upright bass with my gospel family band when I was seven, and picked up the dobro at eight or nine. My older brother was in a local bluegrass band, and I got to join them now and then, which helped motivate me to keep playing. I learned a lot by just playing along with tapes and CDs, especially the ones featuring Jerry Douglas and Rob Ickes.
JED: So your family was musical? How many siblings did you have? Did they all play?
I'm the youngest of four siblings. I have a sister who occasionally played piano in church, a sister who would sing and play fiddle, and my brother was on upright bass. We still play together from time to time.
I honestly didn't plan on being a professional musician. I worked at a cabinet door factory for seven years after high school, not knowing what I wanted to do career wise. I finally quit with no plans, and about four months later, out of the blue, Curtis from High Valley called and offered me a job, not knowing I was unemployed. We knew each other from some Canadian music festivals as well as mutual friends, and they wanted to add a dobro player, which worked out well for me. I've discovered that whatever I'm doing for work, I NEED to be doing something creative.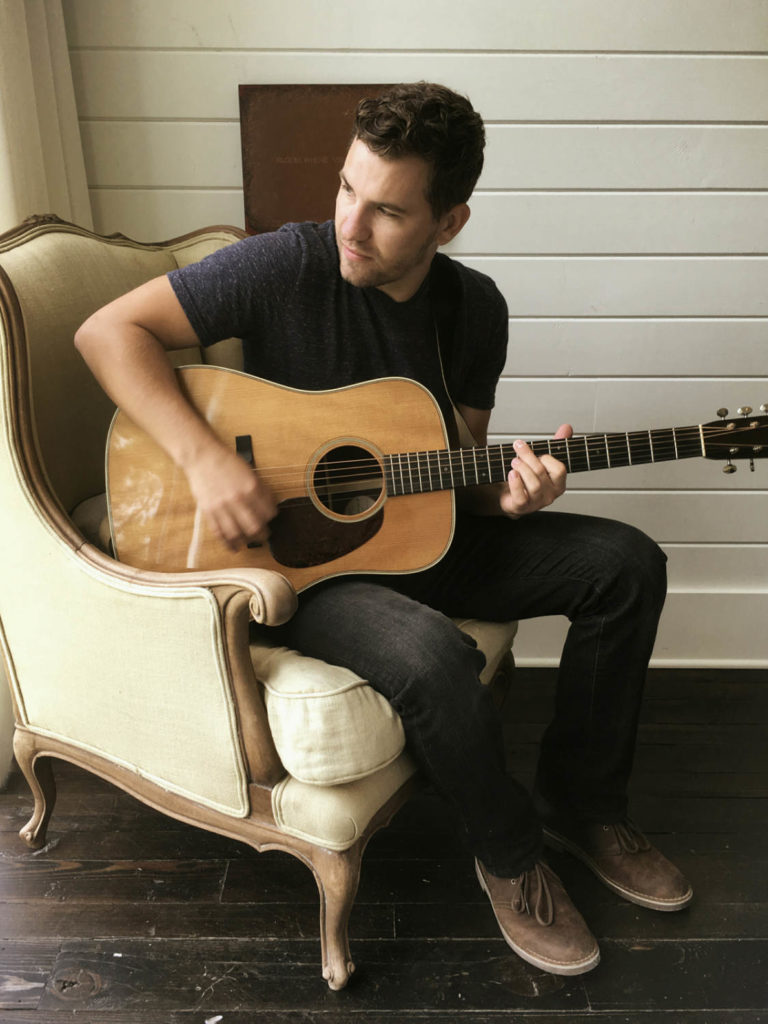 JED: I can totally relate to that man. I get too disinterested outside of creative enterprise. What are your favorite 5 albums, and do they influence your work? If so, in what ways?
This is a tough one to answer. I grew up listening and playing mostly bluegrass and older country, but have been listening to a wide variety of other genres recently.
Some of the most influential albums for me growing up were:

So Long So Wrong – Alison Krauss & Union Station
Tony Rice Sings Gordon Lightfoot – Tony Rice
Wind to the West – Blue Highway
Tales from the Acoustic Planet II: The Bluegrass Sessions – Bela Fleck
More recently:

Hopes and Fears – Keane (a British Rock band)
JED: That album has the song "Somewhere Only We Know." I used to work a night-shift job and I listened to this song on loop 100s of times.

Most things John Mayer has done.
Magic – Ben Rector
I'm usually influenced more by emotion and feeling in music than by flashy skills, and I think most of these reflect that.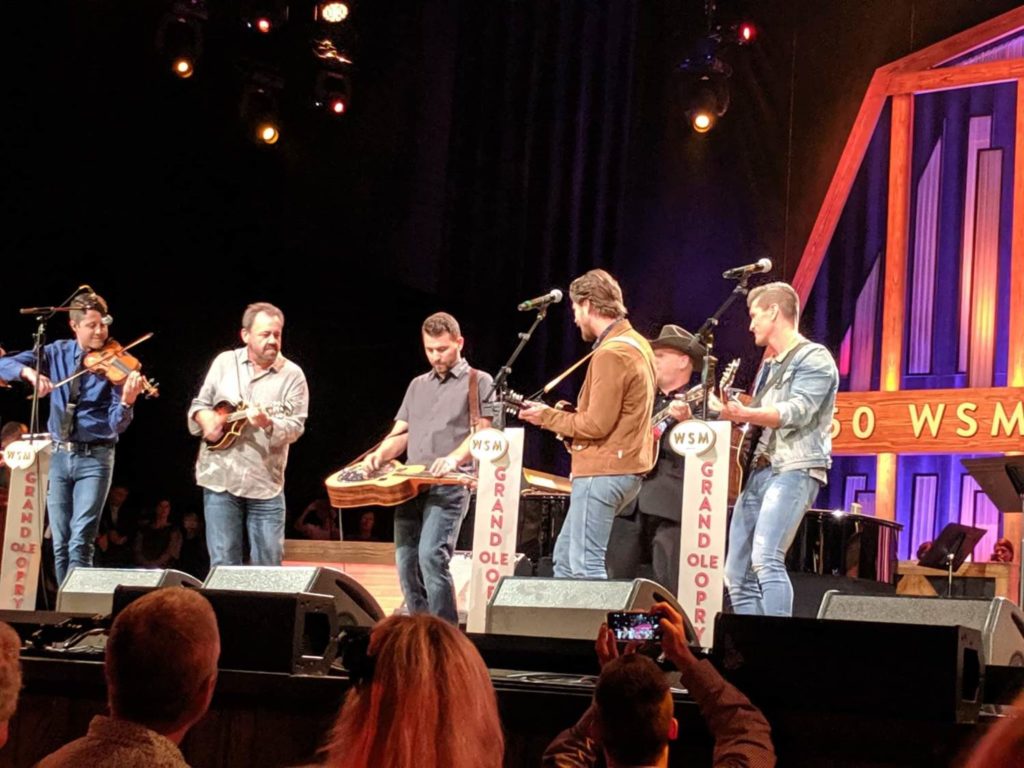 JED: Which part of your music career do you enjoy the most – live performance, recording, writing, etc.?
I've been fortunate to play across Canada and the US, as well as tour Europe and Australia, so performing has been a great opportunity, but my favorite side of music is writing and recording. Recording alongside some great musicians in Nashville has taught me a lot, and I've used that knowledge to improve my own recording. I have done remote recording work for quite a few people from home. I enjoy doing that, but I really enjoy creating my own instrumental music the most. Creativity is the most important part of music for me, so I love that part of it.
JED: Did you tour Europe and Australia with High Valley? That sounds pretty fun!
Yeah, that was a crazy trip. We headed to Europe for about a week, playing in England, Scotland, Germany, Denmark,and the Netherlands. From there we flew to Australia to play a few shows at a festival near Brisbane. We literally circled the globe in under two weeks.
JED: What are three musicians today do you think are underrated or deserve more notoriety for their art?
I haven't been very in the loop recently with bluegrass, and although he is well known, Ron Block is a very tasteful guitarist, and he is one of my favorite writers. Away from bluegrass, I've been really enjoying Gabe Dixon's music, a great singer, pianist, and writer. Cody Fry is also a great singer/songwriter with a unique mix of styles.
JED: Tell us a little bit about your current rig – what does your "rig" consist of? What instrument(s) do you play, pedals, mics, etc.?
I've been playing a great sounding spruce and rosewood dobro by Rayco Resophonics for many years now. On stage I play it through the Fishman Jerry Douglas signature Aura imaging pedal. It's a basic rig. I'm not much of a gear guy.
JED: I've been told there really isn't anything on the market better than that Fishman pedal for DI-ing a dobro. Would you agree?
As of right now, it's the only serious option I know, and a life saver. Without their imaging system, the dobro would just sound like an acoustic guitar plugged in, which is not ideal.
I just got a Klassen spruce and mahogany dreadnought guitar, built by my brother, Calvin. Call me biased, but I really think it's the best sounding (and looking) guitar I've ever played, and it's only the second guitar he's built! I can't wait to record with it.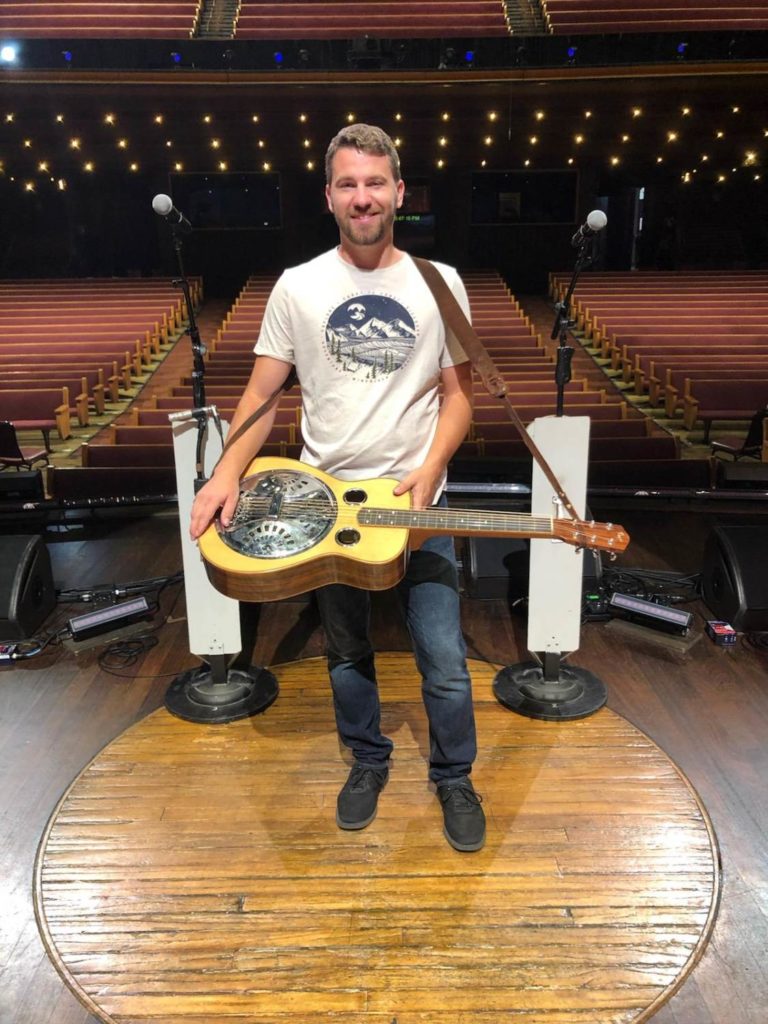 JED: I am really interested to see this guitar. Sometime when you're in Nashville hit me up and let's jam so I can see and hear that thing! If you were given an unlimited budget for an album production to record your dream album, what would it look like?
I love strings, movie scores, brass, etc. I would like to make an instrumental album and play acoustic and dobro, but lean heavily on an orchestra to back me up. I also love Celtic music, so incorporating Uillean Pipes, penny whistles, and accordions would be a lot of fun. As far as individual musicians, having Bela Fleck, Stuart Duncan, and Chris Thile on my album would be amazing.
JED: That would be really interesting to listen to. Do you have an idea as to where you'd want to record it? Are there other specific musicians that you'd want to have on it?
I haven't given it that much thought, to be honest. I've done little studio recording. Most of what I've done has been remote sessions.
JED: What is your favorite album or recording that you've made to date?
I recently released a solo EP called Outsider, which, to me, is some of the best work I've done. I think the last song, Fade to Gray, is unique. I played around with electronic drum loops, and acoustic guitar with delay, and sort of tried to cross genres. I like to call it Synthgrass.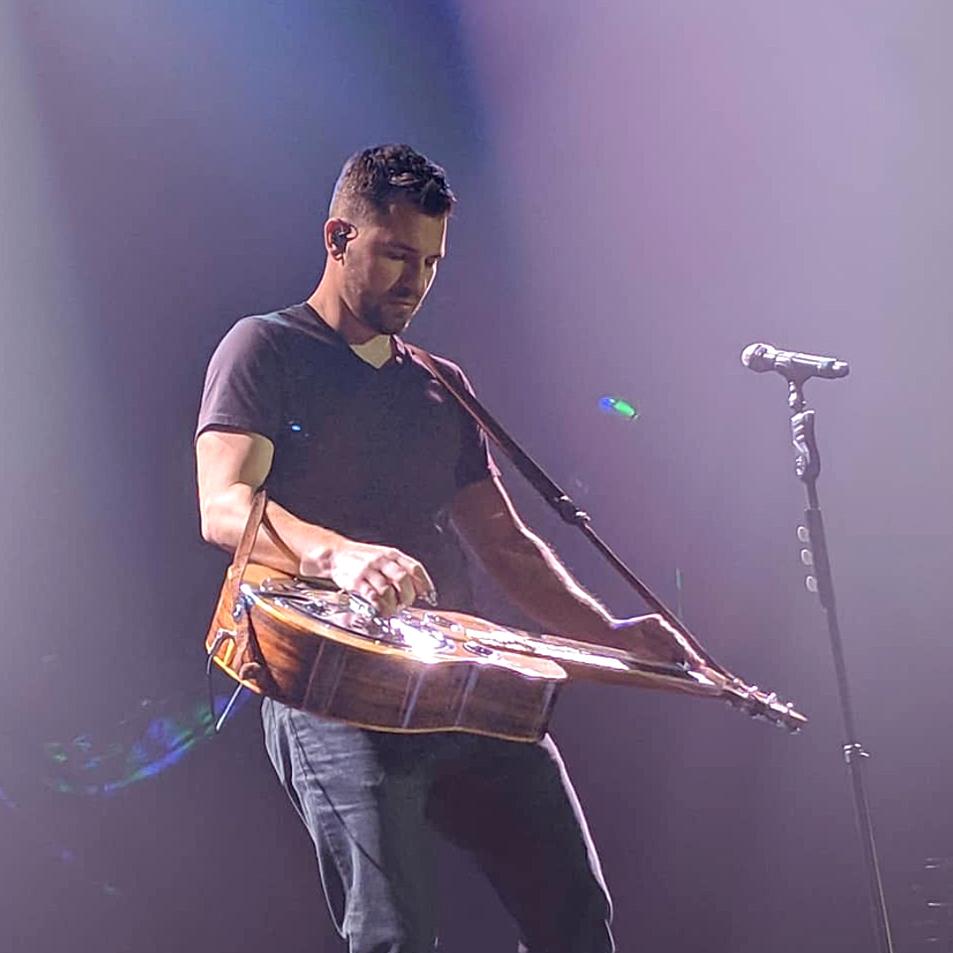 JED: What are you currently working on?
I'm also an artist, and do a lot of landscape/wildlife painting. I'm currently trying to find ways to merge my art and music. So far it has been in the form of YouTube videos of painting and traveling experiences with my own music in the background. I would like to develop and refine that idea more.
JED: What does the future look like for you?
At the moment, I'm just taking it one step at a time. I am not sure what my long term plans are, but I'm definitely hoping that my future will involve music and art in some form.