I first ran across Mickey's name when I was subscribed to Dan Miller's Flatpicking Guitar Magazine (FGM) in my mid teens. I was such a diehard Tony Rice fan at that time and I remember Mickey played a D28 LSV model guitar which had the "enlarged" sound-hole, similar to Rice's iconic 1935 D28. Fast-forward about 10 years and Mickey still has the same guitar, but unfortunately FGM ended it's 20 year run in 2016. Mickey has since become engaged with a plethora of new opportunities, won an Emmy, and co-written a concept album which I'm excited for him to tell us about today. Mickey, tell us who you are, where home is, and what you do.
My name is Mickey Abraham and I live in Tallahassee, Florida. My time is spent mostly between playing, teaching, and creating. That's cool that you used to read my column in FGM.
JED: I know you play guitar and mandolin. D'you play anything else?
I mostly play guitar and mandolin. I did take piano lessons when I was younger and while
I don't play very well, I do like to mess around with chords on the piano. It's also a great visual representation of music theory.
JED: Tell us a little bit about your beginnings. Your origin story, so to speak. How did you get into music, and what made you choose this path over others?
I started playing guitar at around age 13. My father showed me my first few chords. My mother plays bluegrass banjo and folk music is a big part of my family. I grew up hearing my parents play "Foggy Mountain Breakdown" and singing Peter, Paul, and Mary songs. My uncle David Deckelbaum performed folk music for a living in Israel in a band called the Jerusalem Taverners. Around high school I found bands like Pink Floyd and Led Zeppelin. I was also very much into the alternative bands that were coming out around that time like Nirvana and Pearl Jam. Then I became drawn to more instrumental electric guitar players like Joe Satriani and epic artistic bands like Dream Theater. After listening to and learning as much of that stuff as I could I discovered Tony Rice and David Grisman.
I didn't choose the music path as much as it seems to have chosen me.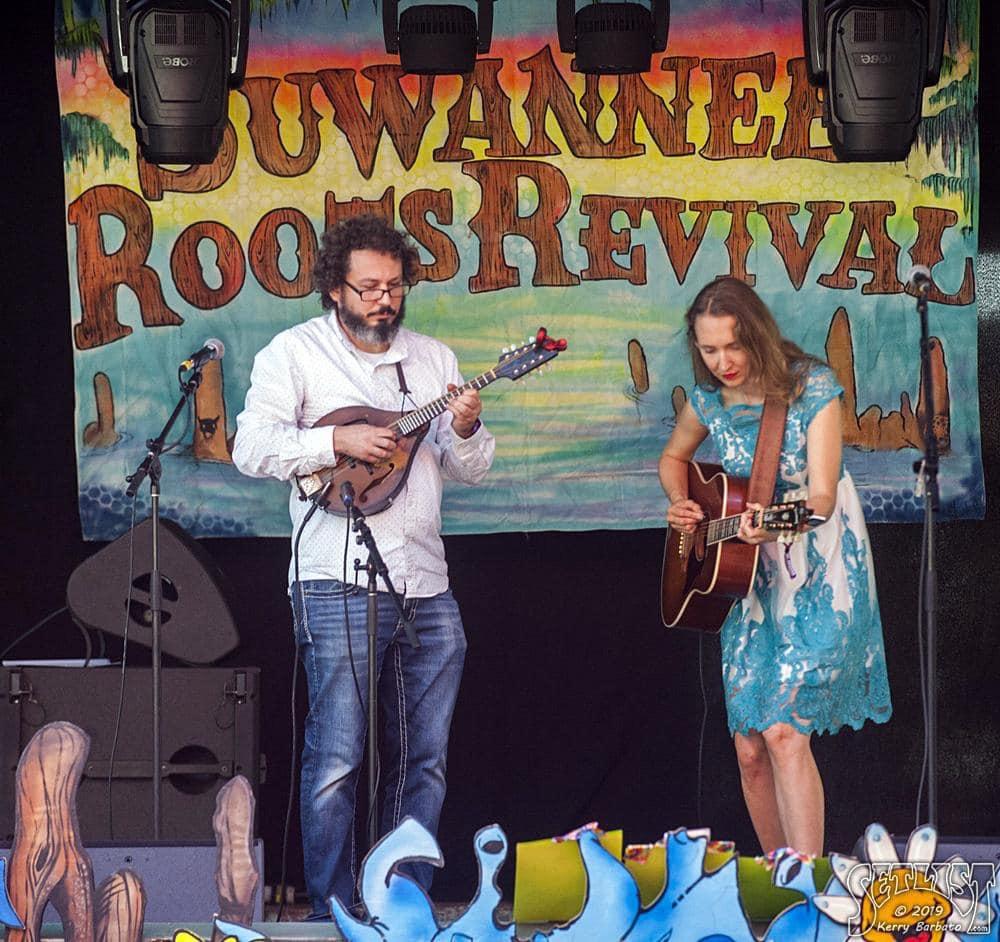 JED: That is a recurring theme in this question. So many people feel it wasn't really a choice as much as it was something they HAD to do. I can definitely relate to the need to be creative in that sense. What are your favorite 5 albums, and do they influence your work? If so, in what ways?
It's very hard to choose. I will try;
Images and Words – Dream Theater
Meddle – Pink Floyd
DGQ 20 Year Retrospective (particularly disc 1) – David Grisman Quintet
Doc and Dawg – David Grisman and Doc Watson
Tone Poems – David Grisman and Tony Rice
JED: It's safe to say you're a Dawg fan. What was your first introduction to David Grisman's music? You mentioning Dream Theater reminds me of your FGM article from way back where you mentioned playing metal shredder licks on a dreadnought. Am I remembering that right? Were you originally a rocker or a grasser?
I first became hip to Dawg music through my cousin Ron who plays bluegrass and newgrass banjo. He played me the DGQ 20 year retrospective album. I had no idea how those guys were playing that stuff but I knew I liked it. I was never a "metal shredder" as much as I was into instrumental guitar music — a lot of the guys I was getting into like Satriani and Vai seemed to have a heavy side, but I was always drawn to their melodies and overall musicianship more than the "metal" side.
JED: Which part of your music career do you enjoy the most – live performance, recording, writing, etc.?
It's hard to say what I enjoy most about my music career but I'd have to say being creative is the best part. Teaching lessons is most enjoyable with talented students who are eager to learn. Performing is most enjoyable when you get to play with great players, perform at great venues to appreciative audiences, and the stage sound is good!
JED: That sounds like a "dream" show. Boy have I experienced many directly opposite scenarios.
What I enjoy most is working in any environment in which people are willing to work as a team to create something great.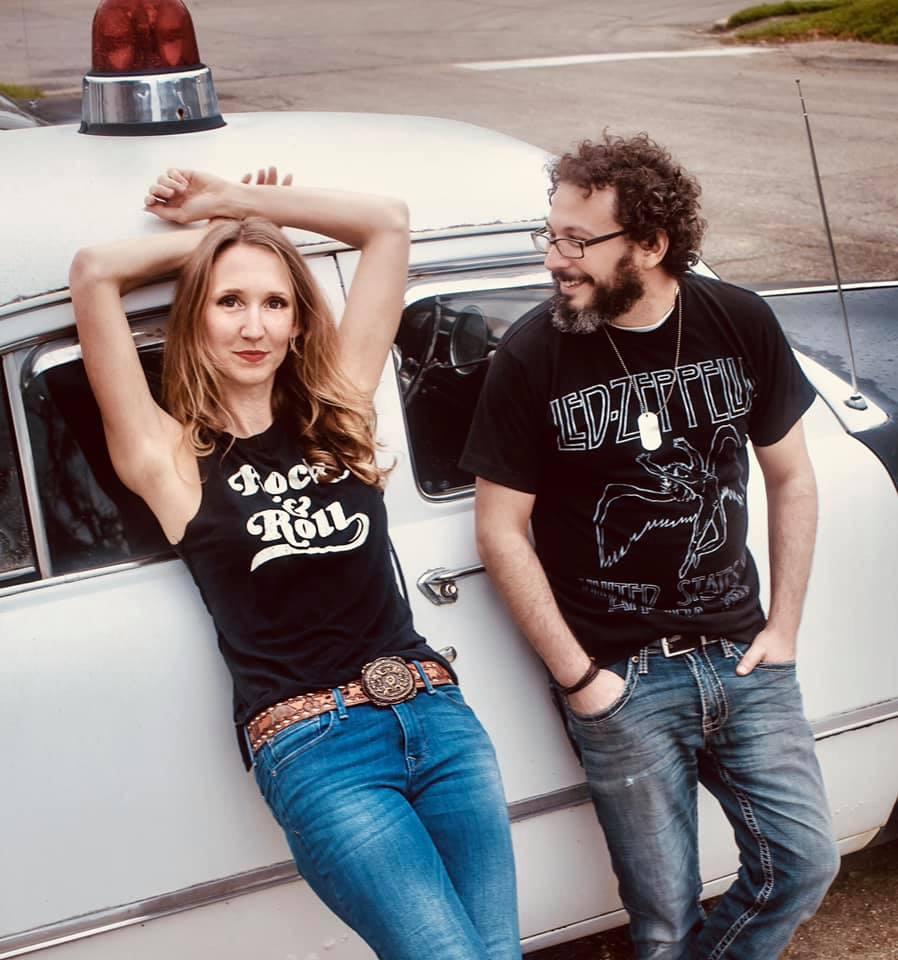 JED: Same. When you experience that unified and focused effort it really is magical. What are three musicians today do you think are underrated or deserve more notoriety for their art?
Choosing 3 underrated musicians is very difficult for me but here it goes:
Even with 7 Grammys and world fame I'd say John Mayer is underrated. In the world of mandolin I'd say Josh Pinkham is a world class player who is underrated. If I had to choose one more perhaps the great blues/jazz legend Jack Pearson is underrated.
JED: Tell us a little bit about your current rig – what does your "rig" consist of? What instrument(s) do you play, pedals, mics, etc.?
I currently play a custom Martin HD-28. It's very much like Martin's Tony Rice model but with a standard low profile neck. My mandolin is a Gibson A-9 body that has been set up by Ken Miller.
JED: Man you've had that guitar for like what 15 years? I'm lucky to be playing the same guitar for more than 3 years. It's becoming an expensive habit.
I have indeed owned that custom Martin for over 15 years! I love how you recognize the guitar from old pictures. I'm not one to buy and sell guitars all the time. Once I invest in a quality instrument I seem to play it forever and become attached to it.
JED: I think I could really financially benefit from that approach. What are you currently working on?
I'm currently working with the great Kathryn Belle Long who is the songwriter and singer for Belle and The Band. We are working on a concept album called "Voices: A Folk Opera." I describe it as Disney/Broadway meets acoustic/folk. It has all original characters, storyline, and locations. We are working with an artist out of Los Angeles who has done a ton of work with Disney and Universal. The album will feature several vocalists and players. Working on the music, story, and artwork for this album has been the most rewarding project I've ever been a part of. I feel this project will be a huge stepping stone for Kathryn and myself to enter a new phase of our careers as songwriters and performers. The release date of "Voices: A Folk Opera" is scheduled for December 2020.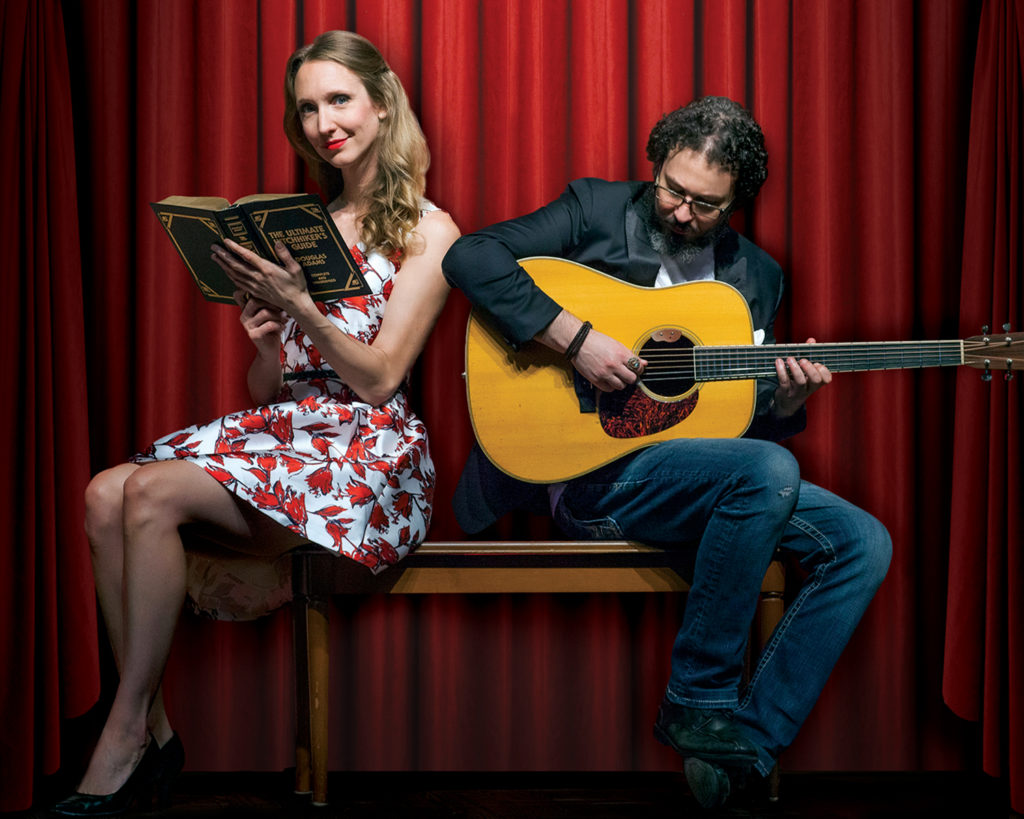 JED: If you were given an unlimited budget for an album production to record your dream album, what would it look like?
With $100,000 I'd be able to produce the live version of "Voices: A Folk Opera" the right way.
JED: Tell us a little more about what that would look like. What would you want to do that you couldn't on a more modest budget?
Kathryn and I just raised $40,000 through Kickstarter. We are using this money to produce "Voices: A Folk Opera" the album. With an additional $100,000 budget we'd be able to up the production of the album release/live performance. We would be able to pay the musicians and crew what they are worth. We'd also be able to promote the shows on a higher level. Lastly, the overall music and visual experience of the show would have more access to technology to make it more epic.
JED: $40k?! Wow man. Most kickstarter projects that I see get funded are closer to the $5-8,000 range. You must really be doing something right! Of what you've made so far, because I know "Voices" is still being completed, what would you say is your favorite album or recording that you've made to date?
Once again it's very hard to choose one project over another. I'm very proud of the album I recorded with dulcimer champion Aaron O'Rourke that was sold on Grisman's Acoustic Oasis online store and I couldn't be more proud of the last Belle and The Band album which features our Emmy winning theme song "Local Routes."
JED: And I'm sure if folks wanted to find out more about what you're doing and buy that album they could online?
Totally. Either at belleandtheband.com, on our Instagram page.
JED: Mickey it has been a joy getting to catch up with you man. I wish you all the best of luck with the "Voices" project and look forward to our next chance to chat!