Today we're speaking with Melissa "Meli" Garay from Jalisco Mexico. Meli I really appreciate you taking some time to chat with us today. Tell our readers a little bit about yourself.
My name is Melissa Garay, I am a vocalist, songwriter, arranger, and music producer from the San Francisco and Central Bay Area. I don't like to pigeon hole myself into one particular genre, I am always gravitating towards new and inspiring musical influences and experiences. At the moment, I have been concentrating on Jazz, R&B, and Salsa (Latin Jazz).
I am currently finishing my Master's degree Concentration in Jazz Studies, at San Jose State University. Aside from being a student and performing artist, I'm also the Choir Director at the School of Arts and Culture at the Mexican Heritage Plaza, in San Jose. Giving back to the community and inspiring kids to reach their dreams is something I am extremely passionate about.
JED: Tell us a little bit about your beginnings. Your origin story, so to speak. How did you get into music, and what made you choose this path over others?
My family is from Jalisco, Mexico, the Capital of Mariachi music, and just about everyone in my family sings. Mariachi vocalists are known for their impeccable vocal technique, derivative of Opera's Bel Canto singing style. Growing up in a Latin household and being first generation Mexican-American meant I was heavily influenced by traditional Latin music from Mariachi, Boleros, Salsa, Merengue, Corridos, Rancheras, and Tejano music. Many of the Boleros I grew up singing with my Grandmother. I later discovered were Jazz standards that had been translated to Spanish and vice versa (i.e. Black Orpheus aka Mañana de Carnaval).
It's safe to say I've been singing since I could talk, my Grandmother would often say I started singing first. From an early age I grew up singing in church and then school choirs and any and every talent show I could participate in. Growing up in Watsonville, an agricultural town, music wasn't at the forefront of the community, which often meant having to show up at seven a.m. for a zero-period music class.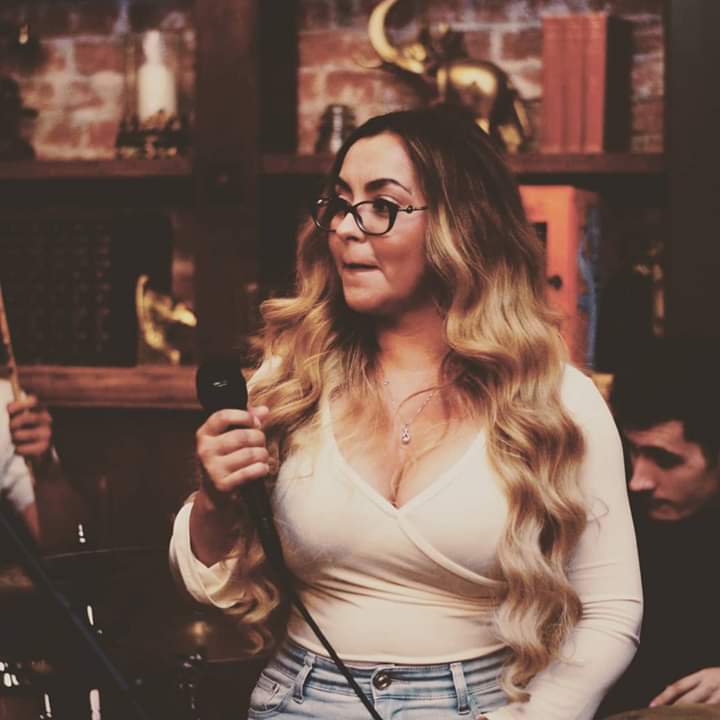 I was hungry to learn and more importantly I had this deep need in me to be around music, it was my escape from poverty, abuse, and the gang life, that at the time, was flooding my hometown. Music chose me, it was my saving grace.
JED: What are some of your favorite albums, and how do they influence your work?
Being a singer, I've always been obsessed with powerhouse vocalists like Aretha Franklin, Gladys Knight, Chaka Khan, Whitney Houston, Celia Cruz, Linda Ronstadt, and Amy Winehouse. But without question, Mariah Carey has had a tremendous influence on my music and overall artistry. Her five-octave range is a force to be reckoned with along with her brilliant songwriting, and lyrical content. Her 1997 album Butterfly was groundbreaking, in the sense that she broke free from that typical "Pop" mold. This album had the appeal of her previous Pop records yet was infused with smooth R&B melodies and an urban Hip-Hop flare. This album contained the most poetically striking lyrics, with vocals equal to or possibly better than any of her peers. The lyrics in the song "The Roof" are a prime example of her eloquently wording what would otherwise be sheer gut-wrenching emotion, "And then you casually walked in the room, and I was twisted in the web of my desire for you, my apprehension blew away, I only wanted you, to taste my sadness, as you kissed me in the dark."
Donny Hathaway, one of the greatest vocalists, pianist, and composers of the 20th Century. His album, These Songs for You, Live! Released after his death in 2004, is a genius compilation of the best songs from two rare out of print albums, In Performance and Live. His rendition of Stevie Wonder's soul tune "SuperWoman" is hauntingly beautiful, involuntarily summoning your deepest darkest memories of your first true heartache. The music sets a dramatic yet nostalgic ambiance, Mr. Hathaway's vocal delivery is subtle, emotional, yet definite. His vocal intensity grows, and naturally climaxes, unyielding relentless love and heartache.
Selena Quintanilla has been such a huge influential artist for me, it was truly the first time I saw someone who looked like me and represented my culture as a Mexicana, really breaking through in the entertainment industry. She is a legend, her vocal ability, musical versatility, dance skills, and overall entertainment artistry is something I have always admired about her. She also had great business sense, in the early 1990s Selena launched her own Boutique and fashion line, a trend we would later see in artists like Jennifer Lopez, Jessica Simpson, and Beyoncé. The last album to be released during her lifetime was Amor Prohibido, an experimental Tejano Cumbia album, that ranged from rancheras, to cumbias infused with synthesizers in place of traditional horns, and Hip-Hop, like in songs "Techno Cumbia." The Song "Amor Prohibido," the album's lead single, is based on her Grandparents journey, and brings to light the issues of social class and forbidden love.
I was lucky to be part of what is commonly known as the MTV Generation. The 1990's music scene was an enormously important influential part of my life. This was the era of insanely great music and experimental videos. I remember being completely mesmerized by the works of Alanis Morissette, the album "Jagged Little Pill" was on heavy rotation in my room. Every time the grungy video to "You Oughta Know" aired I was completely hooked, along with Nirvana's "Heart-Shaped Box" from their 1993, third and final album "In Utero."
At the time MTV had an eclectic representation of artists. Among them were also Hip-Hop and R&B artists like Aaliyah, Dr. Dre, Snoop Dogg, 2Pac and the legendary Missy Elliot. Missy's 1997 album "Supa Dupa Fly" signaled an elevation of urban music. Her video "The Rain" was a visual turning point for me, she wasn't afraid of thinking outside the box, something I've always respected about her craft.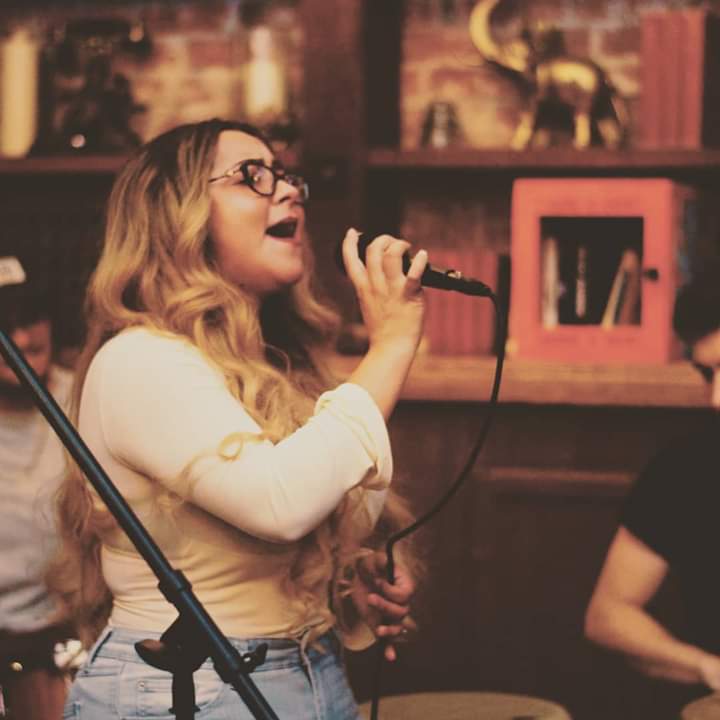 JED: Which part of your music career do you enjoy the most – live performance, recording, writing, etc.?
For me it all starts with the writing process, developing a musical idea and expanding on it until the song is complete, or until I'm satisfied, I can tweak a song forever. If it's a cover or Jazz standard, then I'd focus on the arrangement aspect of the tune. I never try to force an idea when working on an arrangement, it either emerges naturally or I move on to the next inspiration. The recording process is a beast in itself, but it's thrilling to solidify your ideas and watch them come to life the way you imagined them.
The most enjoyable part of my career would definitely be performing live, this is the place where all of your ideas both musically and visually come together to really put on a great show. Being a Latin vocalist, dancing is a huge part of the performance, so working out choreography is extremely important for the show but it's also gratifying. Feeling the audience's energy enhances the entire musical process as well, some of my favorite records are artist's live performance albums. There is a special magic that can only be captured during live shows that can't be replicated in a recording studio.
JED: What are three musicians today do you think are underrated or deserve more notoriety for their art?
Ryan Trujillo, one of the best electric bass players I've had the chance to work with. He's a Master on his instrument, he's a beast on Jazz, Funk, Salsa, and Rock. He's always in the pocket and to be honest with you I don't know how he does it; every single second of every song, is organized impeccably. Most importantly he plays with so much soul and emotion. You can feel his personality come through on his instrument; it's captivating. He is very quickly becoming the go-to bass player in the San Francisco Bay Area.
Rob Ramo, is a Puerto Rican rapper, songwriter, and band leader from Santa Cruz, CA. I've always been a huge fan of Hip-Hop and Latin music and this guy is the real deal. His album, Two Coasts Un Sol, is an extraordinary blend of Hip-Hop, Salsa, Dancehall, and Funk. The infectious tropical Caribbean rhythms were all recorded by some of the best live musicians from the Bay Area, New York and Puerto Rico (seven-time Grammy nominated percussionist John Santos, Marc Anthony's pianist Ricky Gonzalez, and Grammy nominated vocalist and percussionist Frankie Vazquez). In a time where rappers just focus on the rhyming scheme (even if it makes no sense), Rob actually has something to say, he paints a picture in your mind with his lyrics. Reminiscent of the greats like 2Pac, Nas, and The Notorious B.I.G. On stage he's a beast, not just his stage presence but also as a band leader, he takes charge and keeps us all on track, it's been an honor to work with him.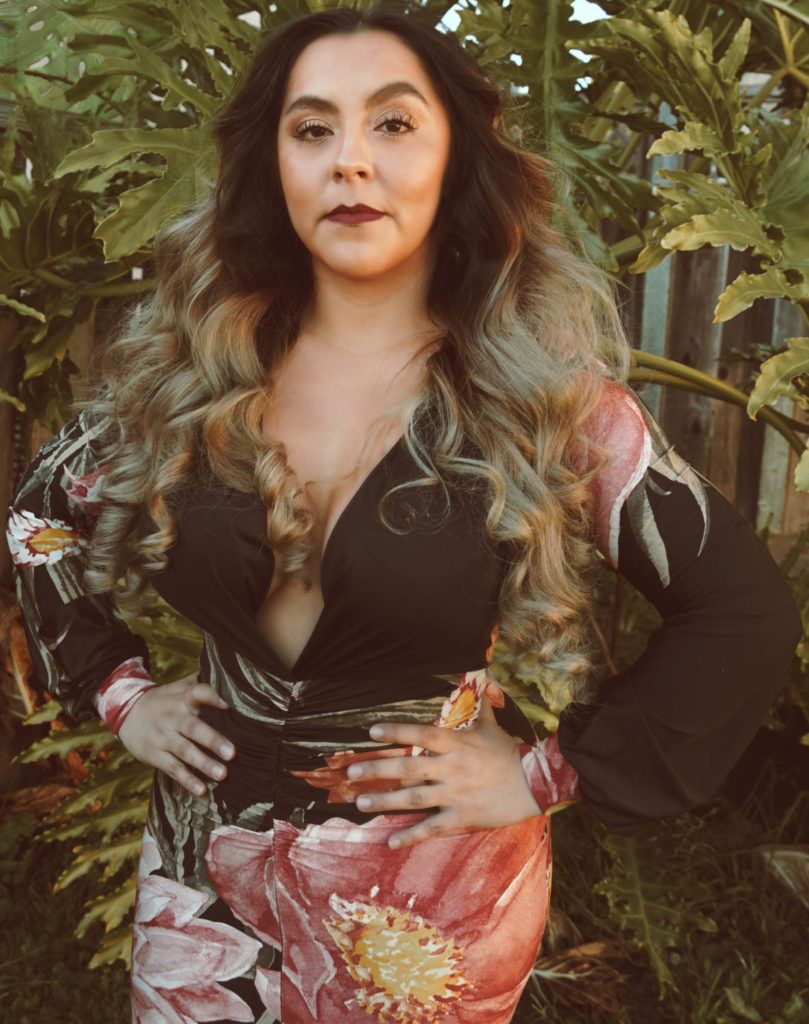 Jazz Drummer and Percussionist Daniel Williams is also another musician I've had the pleasure of working with, he's not only naturally gifted, but he's a total professional and a humble guy. His work the band The Soul Service has recently landed him a feature in Content Magazine, and he is quickly becoming the go-to drummer and percussionist in the Bay Area, and is definitely someone to look out for.
JED: Tell us a little bit about your current rig – what does your "rig" consist of? What instrument(s) do you play, pedals, mics, etc.?
Being a vocalist having good mics is essential, I currently use the basic Shure SM58 for live performances, but for any studio work I am quite pleased with the AKG C414 XLII. My favorite studio Mic is the Shure SM7B. It may not be the most expensive mic, but it has a reputable history, its predecessor SM7 was used to record Michael Jackson's Thriller album, one of the greatest records of all time.
As an arranger, songwriter, and producer, playing piano is a must, I currently have a Yamaha CP88 that I love using in my home studio. However, nothing beats the feeling of playing on an acoustic piano, I do most of my composing and arranging on a 1947 upright Steinway piano.
JED: If you were given an unlimited budget for an album production to record your dream album, what would it look like?
It would definitely be a fusion album of Jazz, R&B, Salsa, Hip-Hop, Ranchera, and Tejano music. There are some styles that I love fusing together like Salsa and Hip-Hop or Jazz and R&B, but there are also some genres I'd like to leave pure, like Ranchera and Tejano music. I'd definitely like to incorporate a mixture of live instrumentation as well as some experimental synthesizer effects.
The lead vocals would be center stage, as well as the vocal harmonies, but the lyrical delivery is also equally as important. People I'd like to work with on this dream album would be Linda Perry, Walter Afanasieff, Johnny Pacheco, Eddie Palmieri, Boots, A.B. Quintanilla III, Pharrell Williams, Jimmy Jam and Terry Lewis.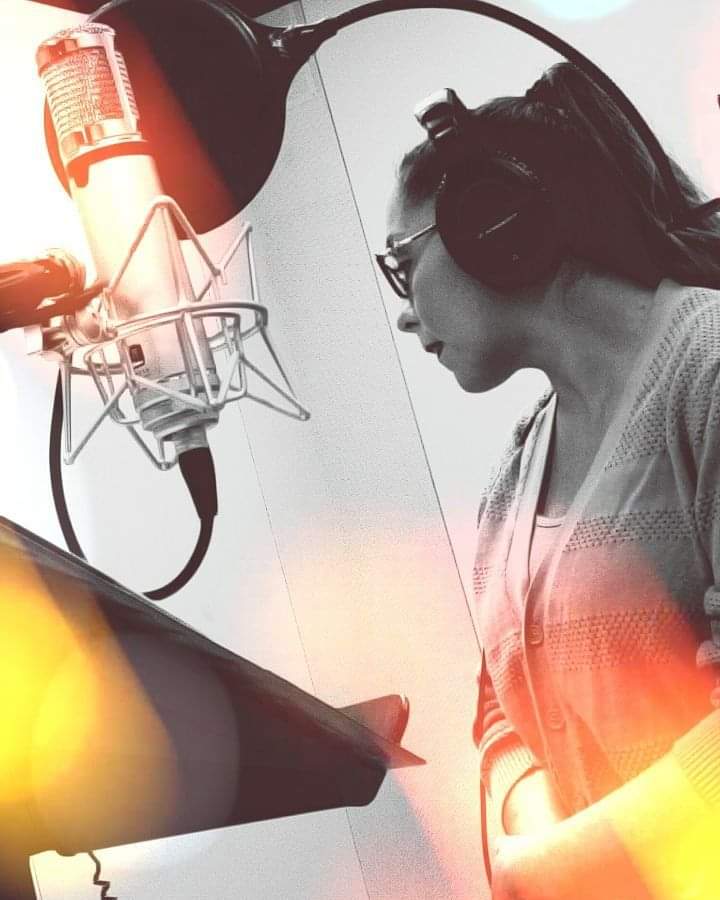 JED: What is your favorite album or recording that you've made to date?
One of my favorite recordings so far is a rendition of Selena Quintanilla's hit song "Amor Prohibido." It features Jazz/Country Guitarist Jason Keiser, and Jazz/Classical upright bassist Rodrigo Ruiz. It's reminiscent of the MTV Unplugged concert days, where heavily produced songs were stripped down to intimate acoustic performances. Our arrangement of that tune gives me chills every time I hear it, it's truly the Spanish version of Fleetwood Mac's "Landslide." The song was just released on February 14, 2020 and is available for download on all digital platforms.
JED: What are you currently working on?
Along with "Amor Prohibido" I recently recorded several original songs with guitarist Jason Keiser and bassist Rodrigo Ruiz. At first, we were aiming for just an EP, but we've been on a roll writing great songs and revamping old tunes its leaning more towards becoming a complete album. The album will be released just in time for the summer.
JED: That is exciting! Meli I'm glad we got to talk about your music and your story. Thanks for talking with us!
You can keep up with Meli on her website, Instagram, and Twitter. Featured article photo by Ivory Lopez-Garay.