Today I'm getting to talk to mandolinist Will Clark. Will, tell us who you are, what you do, and where you're located?
Hi! My name is Will Clark and I'm from Easley, SC. I play primarily bluegrass music but I also play country and some southern rock. I play guitar, mandolin, banjo and bass. I am currently the newest member of The Dave Adkins Band. I play mandolin with him and sing baritone.
JED: Oh cool you're with Dave now! When did you join forces with him?
I joined forces with Dave back in March. I had my first gig with him at a bluegrass festival in Lake Hasavu, AZ.
JED: Very cool man. Glad to hear you're with him now! Tell us a little bit about your beginnings. Your origin story, so to speak. How did you get into music, and what made you choose this path over others?
When I was about 8 or 9 years old my dad bought me my first mandolin.
JED: Did he buy you one unprompted or was it something you had asked for?
Dad always said when I was real little that I had rhythm and he noticed that I was interested in bluegrass. He would always play bluegrass records and I would dance and he swore I could keep timing then, even as a little boy. I was interested in learning to play so he bought me one because I asked him to.
He started taking me to jams and I fell in love with it. I started taking lessons from a local man named Lewis Crowe. He was a great teacher and allowed me to bring my own style to the rifts and breaks he was showing me. In fact, he encouraged it! He said that it showed that I was going to be an accomplished musician one day. I don't know how true that is today, but I do know that his encouragement made me love practicing and made me strive to be the best I can be. After my lessons ended with Lewis, I went to my first official bluegrass concert which was the original configuration of Mountain Heart.
JED: When was that?
I don't know the exact date but I was around 13. When I saw them perform and I saw how the crowd reacted to them I knew that I wanted to follow along with that career path above anything else. I was hooked, to say the least.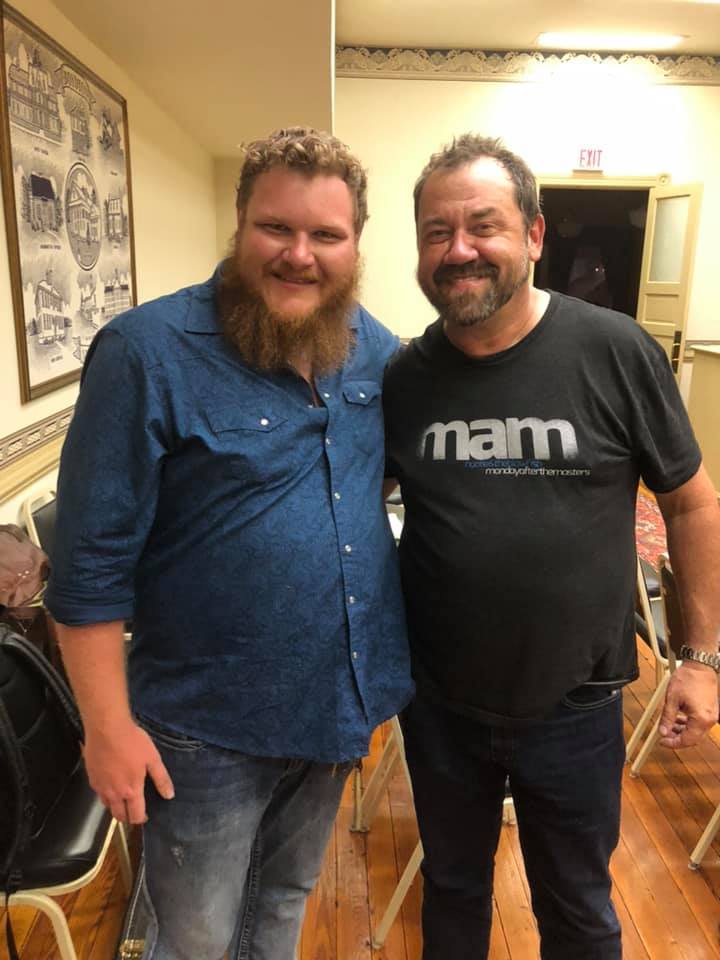 JED: What are your favorite 5 albums, and do they influence your work? If so, in what ways?
Mountain Hearts album Force of Nature really changed the whole way that I view bluegrass music. Up until this album came out I used to be more of a traditionalist when it came to the type of bluegrass that I preferred. It really opened up my eyes to the diversity that bluegrass had derived into.
Doyle Lawson and Quicksilver no matter which band members he has always blows my mind. I didn't put any specific album for him because they are all equally just as good. Doyle Lawson himself is so underrated as a mandolin player and vocalist. Throughout the years, Doyles band has changed members so many times but with each new band he forms the sound never waivers and it so amazing to me.
Vince Gill Down to my Last Habit inspires the Electric playing side of my music. Vince is one of the best electric guitar players that I have ever heard. This album and his playing has molded some of the type of style I try to portray with my electric playing. Not to mention his killer vocals on that album.
Boxcars album All In was really a staple for me and my style. The control they had and the dynamics that they created with each other really helped me to learn control and dynamics myself.
Sideline Session 1 was especially good to me. I am a huge Darrel Webb fan and his exceptional vocals on that album blew me away and made this album one of my all time favorites!
JED: Which part of your music career do you enjoy the most – live performance, recording, writing, etc.?
Performing live is probably what I enjoy most about what I do. There is just something about connecting with an audience that is enjoying every second of your show and what you're doing. I'm sure that any touring artist would agree that the adrenaline rush is crazy. Haha.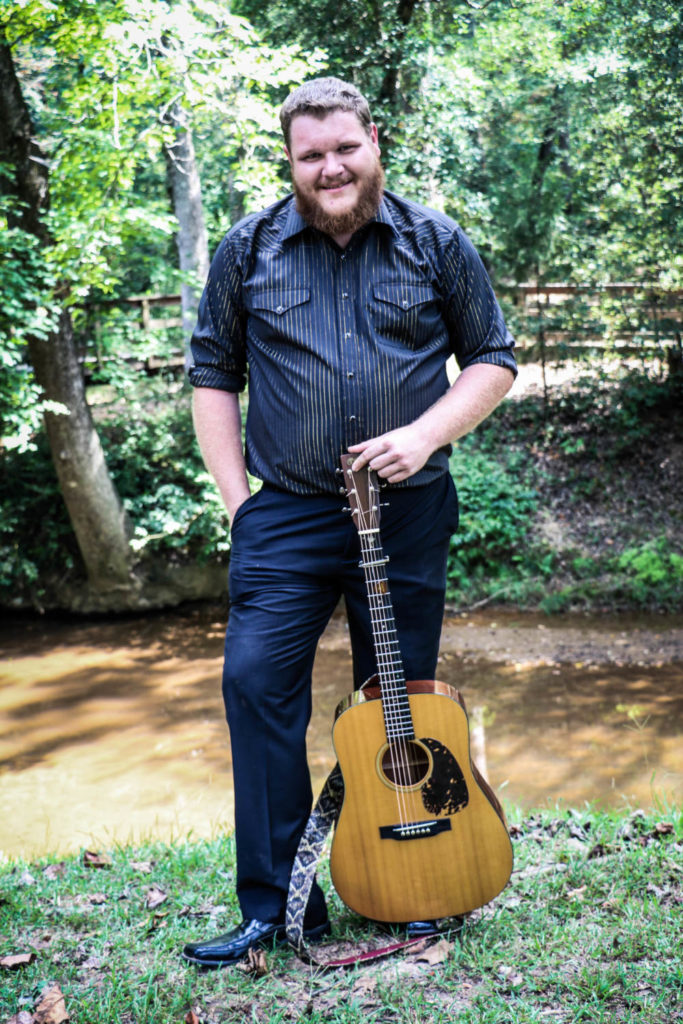 JED: I know I would agree. Getting to play on stage is such a joy when the music is good. Who are three musicians that you think are underrated or deserve more notoriety for their art?
Glen Harrel definitely deserves more credit for his singing abilities. He is a killer vocalist! Doyle Lawson is definitely underrated as a mandolin player. He has one of the cleanest styles I've ever heard. My very close friend Allen Clayton is an amazing banjo player and musician.
JED: Tell us a little bit about your current rig – what does your "rig" consist of? What instrument(s) do you play, pedals, mics, etc.?
I play a Duff mandolin, a prewar Gibson banjo (TB-2 conversion), and a 1996 Martin D-18 Guitar. !971 Custom Shop Telecaster
JED: Do you use and pedals or pickups?
No I don't use pedals or pickups in my instruments. I use a wireless mic rig for my mandolin from time to time. I use a VOX AC30 Amp for my Tele.
JED: If you were given an unlimited budget for an album production to record your dream album, what would it look like?
It would be recorded at a big studio in Nashville with all "a-list" session musicians playing on it. I'd definitely be hitting up Ron Stewart to play on it! Haha.
JED: Any specific place in mind? Any specific musicians, producers, or engineers you'd want to use?
No specific place really. I would definitely have the same musicians that I had on my first record. Ron Stewart, Jason Davis, Clay Jones, and Myself. That combo is hard to beat.
JED: What is your favorite album or recording that you've made to date?
Probably my "10ft Deep" album. This album had some of the best musicians working on it. Ron Stewart on banjo/fiddle, Clay Jones on guitar, Jason Moore on bass and myself on mandolin and vocals. It was engineered by Wes Easter. It was such an amazing experience to get to record this album with these guys. It's been nearly 10 years since it was recorded and people still ask me for hard copies of it. It's on digital music outlets now.
JED: Where did you record it at?
It was recorded at Wes Easter's studio in Virginia.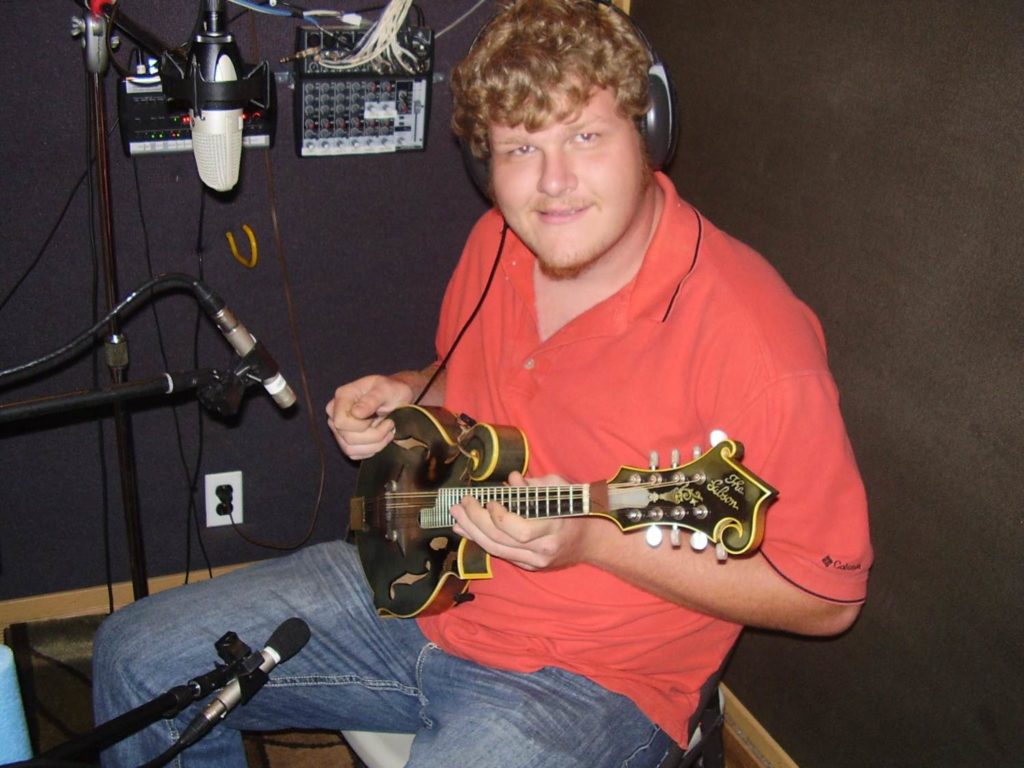 JED: What are you currently working on?
I am currently working on releasing a country EP and a bluegrass EP. I am also currently touring with The Dave Adkins Band. I am so excited to be a part of his band! He is a great guy and I enjoy singing and playing with him and the guys so much!
JED: Dave is a super guy. I got to fill in playing bass for him back in 2018 and he was incredibly generous and kind to me. How is he doing? I haven't seen him in a while.
Dave is a great guy! I haven't really ever found anyone who I clicked with as well as I do Dave. He is doing well. We haven't been playing much because of the COVID situation and everything canceling, but we are hoping to get back out on tour soon.
JED: I hope you can too Will. Man thank you for taking the time to talk with me a little bit about your music and the latest going on with you. Stop back by and see us again soon!
Check out Will's tour schedule with Dave Adkins and his personal website. Featured article photo by Danielle Bellew Earles.