Kristen! I'm glad we've finally been able to get together and talk about your music. Would you mind to introduce yourself to our readers?
My name is Kristen Leigh Bearfield. I am a singer/songwriter and touring musician based out of Nashville, TN. I have toured for the last 4 ½ years with a group called, "HighRoad;" an all-female band, driven by acoustic instrumentation and harmony.
JED: Tell us a little bit about your musical story. What led you to pursue music?
Growing up in the mountains of East Tennessee and the foothills of Western North Carolina, music was so much a part of the fabric of life! Whether it be at church or in the community… good music was always around. My great Uncle played bass and fiddle for Bill Monroe, and I loved to hear his stories about his musical journey. His life and career definitely inspired my love for acoustic music at a very early age. I sang my first solo in church at the age of three years old, and never looked back from there! Singing was just a part of me, like the air I breathed. My parents always encouraged me to follow the dream that God had placed in my heart, and to follow His lead. As I continued to grow, the path He set me on always led to music.
JED: What are some of your favorite albums, and how do they influence your work?
Any album by The Isaacs…I have every single one!
"The Complete Trio Collection" with Emmylou Harris, Dolly Parton, and Linda Rhondstat absolutely hands down influenced my harmony choices. The harmony choices they made together influenced my harmony singing style so much!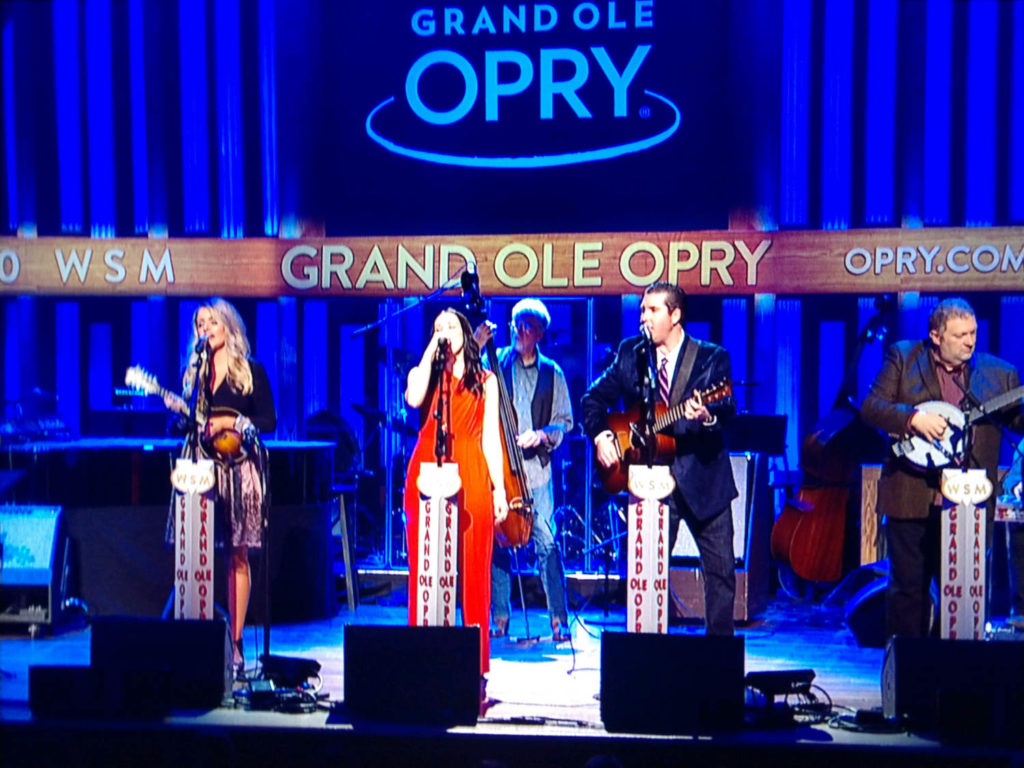 Any album by Dolly Parton greatly influenced my songwriting and desire to tell stories through music, but especially her "Coat Of Many Colors" and "My Tennessee Mountain Home" albums. The way those two records evoke feelings of home, faith and family set a great example to me of the kind of songs that I wanted to record one day.
JED: Which part of your music career do you enjoy the most – live performance, recording, writing, etc.?
I definitely enjoy live performance and writing the most! It has been the journey of a lifetime being on the road full time and getting to see the world. My favorite live performance to date was stepping into The Grand Ole Opry circle at The Ryman for the very first time alongside Darin & Brooke Aldridge. Standing where so many greats had stood before me was completely surreal, and to be singing with one of my best friends made that moment all the more special.
Songwriting will always have my heart, as well! There is nothing quite like seeing a song come to life from the very beginning! There have been times where I truly know that I was simply just "holding the pen".
JED: By " . . . just holding the pen . . . " d'you mean you feel like you were channeling something else? Like something other than your own artistry?
Absolutely! I believe that songwriting is a God given gift, and there have been times where I have truly experienced God giving me the words quicker than I can write them down.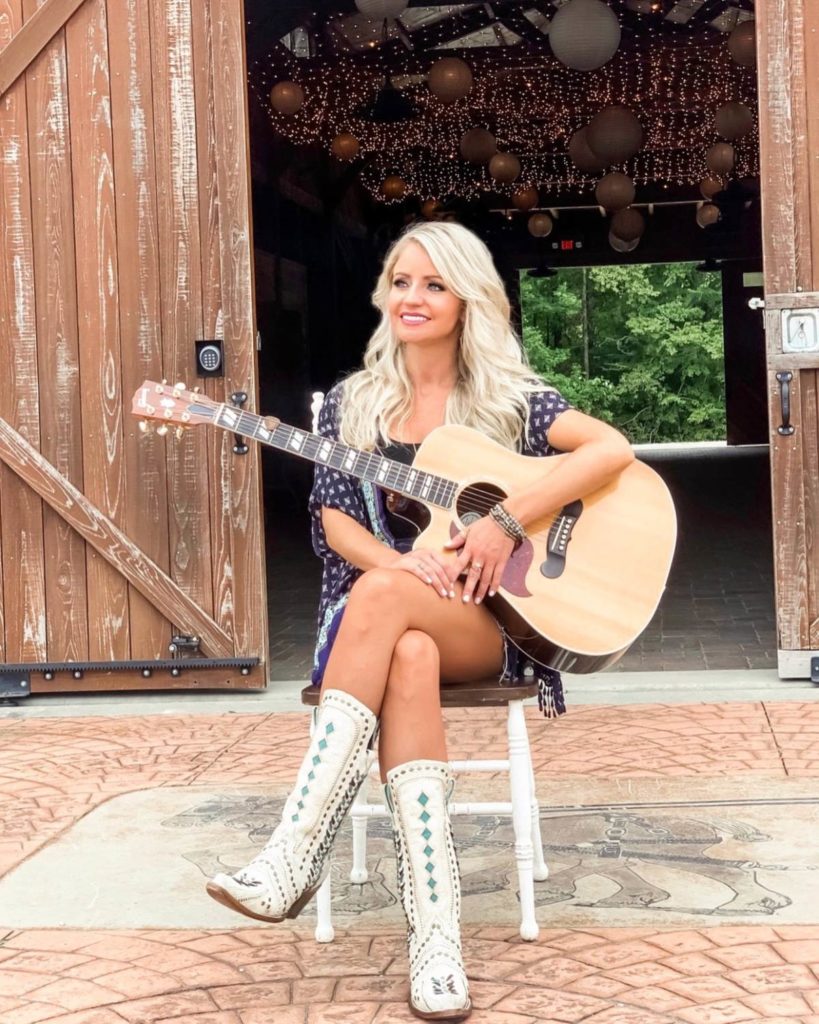 JED: Tell us a little bit about your current stage setup – what does your "rig" consist of? What instrument(s) do you play, pedals, mics, etc.?
My current rig is set up to switch between mandolin and guitar on stage.
My pedal board is set up with a Fishman Platinum Pro DI for my Gibson guitar, and a Fishman Aura Spectrum DI for my Weber mandolin that runs into an Ernie Ball Jr. volume pedal, for ease of boosting solos.
I play mandolin and guitar on stage, and also enjoy playing some clawhammer banjo. My main mandolin is a Weber, and I rotate guitars between my Gibson, Martin and Eastman!
JED: I want to side track from our music discussion if we can and talk a little bit about the wreck. For those that don't know, you were in a car wreck a few years ago that was pretty wild. Can you tell us more about that and what happened?
Several years ago, I was in a terrible car accident that should've taken my life. Due to a severe neck injury that affected my spinal cord, doctors told me that I would most likely be in a wheel chair for the rest of my life. I lost my voice and the ability to play my instruments. There were certainly times that I didn't understand why this was happening, but there was never a moment that I didn't feel God's hand on my life. In fact, I can honestly say that I physically felt God's arms wrap around me as my car flipped through the air! I know beyond a shadow of a doubt that He was there with me in that car, and I've never felt His presence more strongly than I did in that very moment.
The weeks, months and years to come were certainly not an easy road. Along the way, however, God put some very caring people in my path who helped my family and I understand what was happening, and also find alternative methods of treatment. With the help of my sweet family, some very caring doctors & people, and most of all God's healing hand . . . I started to become well again! Since that time, the Lord has restored my health so much and today I'm thankful to be mostly healed from all of the injuries that once burdened me. If you're facing a difficult road today, I pray that my story encourages you that God is always faithful and He has a purpose for your pain that will bring greater blessings into your life than you can ever imagine! Even on the toughest days, trust His plan and keep hold on to His unchanging hand!
JED: That is very inspiring! What were some of the "alternative methods of treatment" you used to heal your spinal injury?
It was such an interesting road to recovery for me. Chiropractic care and homeopathic remedies were the two things that helped me the most. I am so thankful for both of those treatments and the role they played in regaining my health!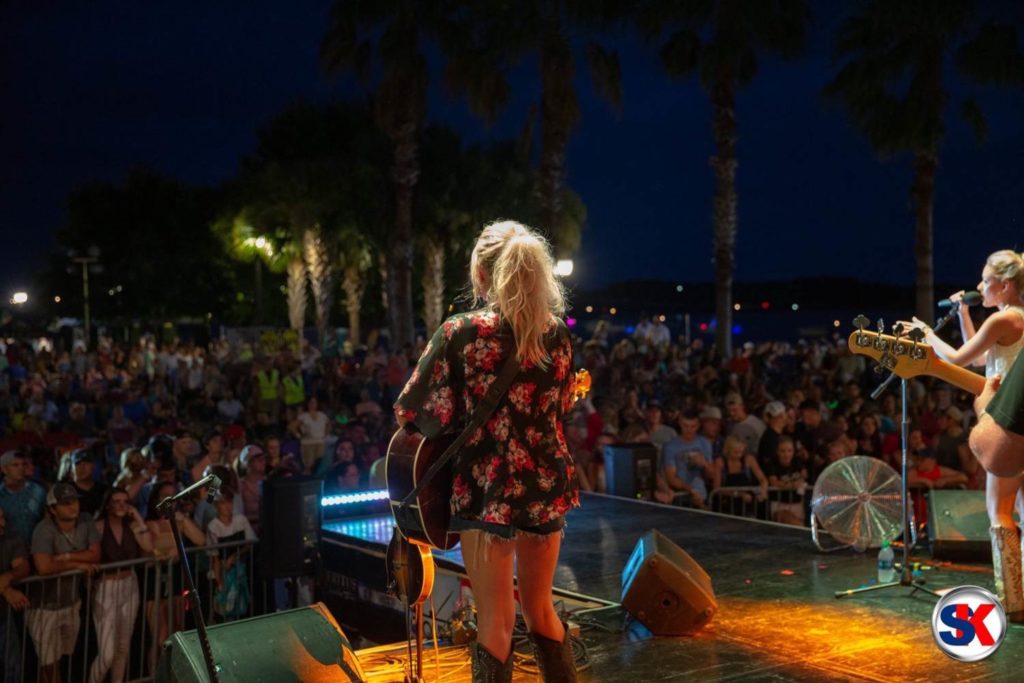 JED: What is your favorite album or recording that you've made to date?
I was blessed to be part of the Grammy nominated album "Gonna Sing, Gonna Shout" with my band, HighRoad, on the song "Heaven's Backyard." The 2019 journey of that album was simply incredible, and we were honored to be a small part of it.
JED: What are you currently working on?
During this quarantine, I have been working on writing more while I have this down time! I have several new songs and co-writes in the works that I am very excited about. I just recorded a new duet "Thank You, Lord" with Ben James that is now available on all digital platforms, and my band, High Road, just shot a new music video for our single "God Of Second Chances" set to release in July!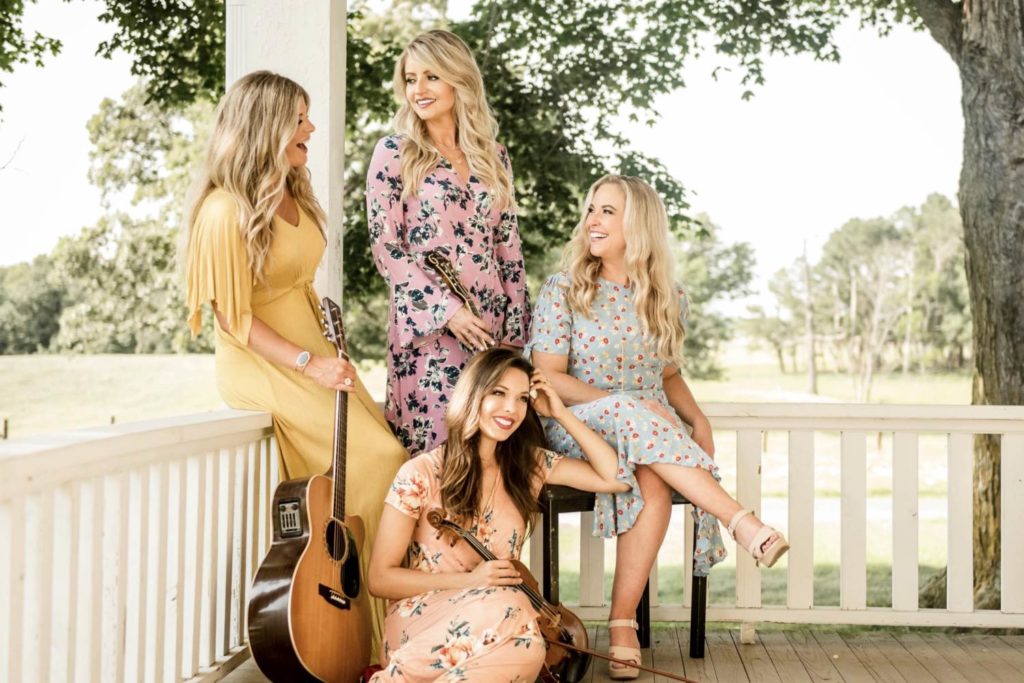 JED: That is very exciting. Well Kristen it has been great getting to hear your story and talk with you about your music. Thanks for taking the time to talk to us and be sure to keep us updated on your musical journey :)
You can stay in touch with Kristen via her Instagram, Twitter, and her band High Road's website. Featured article photo by Logan Bearfield