Hey Nora! I'm excited for our readers to get to know more about you today. Introduce yourself please ma'am.
I'm Nora Germain. I'm a jazz violinist and author, and I'm based in Los Angeles. I love to perform and to make the world a bit brighter with my performances.
JED: Tell us a little bit about your beginnings. Your origin story, so to speak. How did you get into music, and what made you choose this path over others?
My parents were both classical violinists in the Madison Symphony in Wisconsin. I grew up around classical music mostly, but other styles as well. When I was about 15 I heard the "Improvisations" recording by Stephane Grappelli, and I knew from the first 10 seconds of his playing that I could do that if I worked on it, that I should do that, and that if I learned to do it, I'd really enjoy it. Shortly after that time I moved to California alone to attend a boarding school called Idyllwild Arts Academy. There is a jazz program there and the founder of it, Marshall Hawkins, took me under his wing, which was the first of several life-changing events of my life in jazz. Marshall played bass with many famous legends including Miles Davis, and he nurtured my entire soul — not just my musical talents. He was, and is still, known for doing that.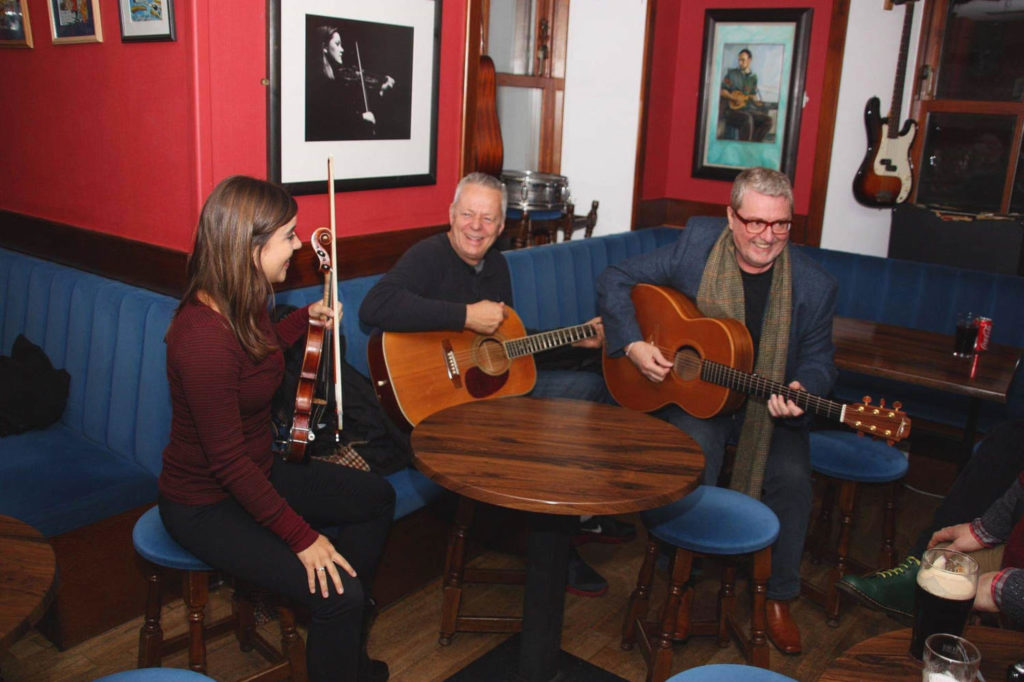 JED: What are some of your favorite albums, and how do they influence your work?
The "Improvisations" album was very critical for me to hear. I'm grateful it found its way to me, or me to it. It has a lightness, an enthusiasm, an elegance and a confidence that I always try to reach in my playing. Another album, "Travelin Light" by Shirley Horn, is a masterpiece, and my mentor Marshall Hawkins played bass on that when he was very young, probably in his twenties. I also love the Louis Armstrong and Ella Fitzgerald albums — as well as music from other styles and eras by people like Prince, The Spice Girls, Madonna, and others. I love music with enthusiasm, spirit and heart. I like music that makes you really want to live.
JED: I've never heard anyone try to describe that characteristic in music, but I feel like I know exactly what you're talking about; music that makes you excited to be alive to experience it, no?
Absolutely. That's what I think music is here for, to make us want to live. To bring us back to life. This in my opinion is the function of all art. Why else would the whole world turn to films and music and dancing and painting and so forth in times like these?
JED: Which part of your music career do you enjoy the most – live performance, recording, writing, etc.?
I enjoy all of it, but particularly performing live, because you never know what's going to happen and there are so many opportunities to show your personality, whether that's telling a joke or having a surprise guest on stage, or playing a special request for the audience or whatever it may be. But I also thoroughly enjoy playing on television, and hope to do more of that in the future. I love being on television — music or not. It's exhilarating and wonderful.
JED: Do you specifically prefer television shows or would that statement encompass content creation as well?
There really is something special about live network television, done on a set in Hollywood. The immense history, the timing, the incredible talent involved in every room — it really is something. But of course the internet, while not as sentimental, is enormously valuable and should not be underestimated.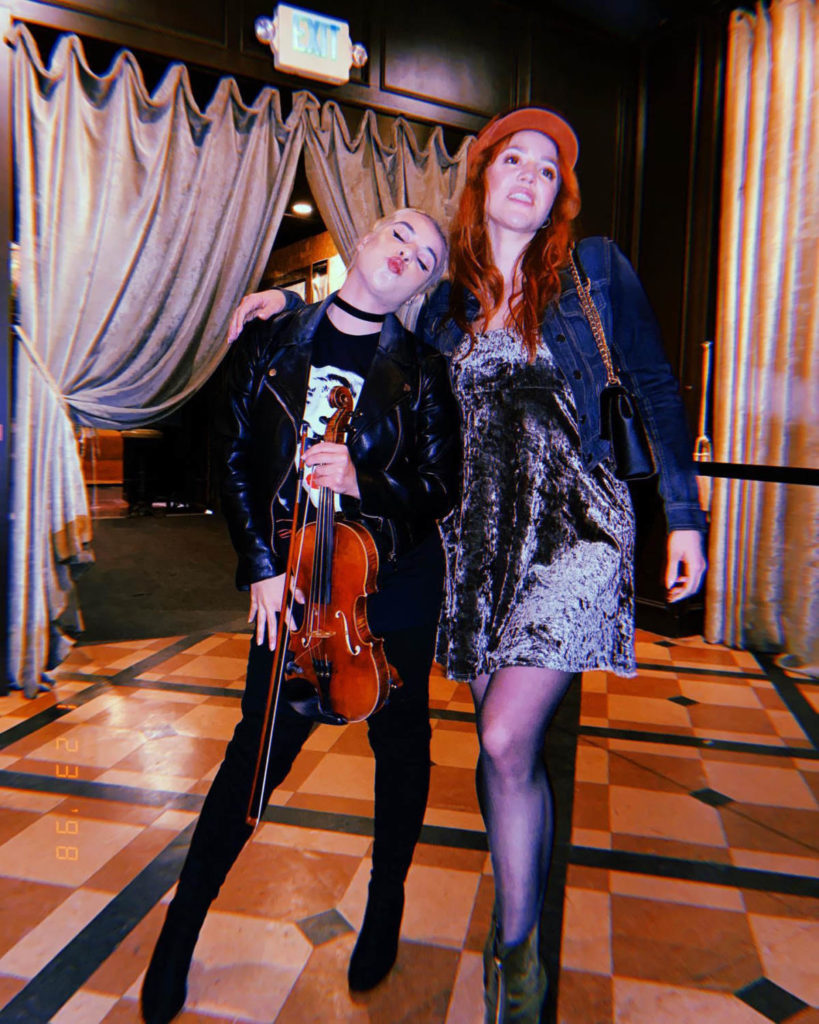 JED: Who are three musicians that you think are underrated or deserve more notoriety for their art?
Well, if I knew them all, then they wouldn't be underrated I suppose! You never know what's out there. You just have to keep looking and going to shows, and finding people on Instagram or wherever they come from. There are so many gems and talents in the world, revealing themselves all the time in new and interesting ways. Everybody is always coming up with something new, or doing something old in a new way.
One person I'd mention is my friend Ariana Savalas, who I met through working with Postmodern Jukebox. She's such an outstanding singer, performer, songwriter, and all around entertainer. I hope she gets as big as anyone can. I have done several shows with her and also played on her new album "The Dead Dance" which is stunning. There are very few people that can perform as well as she does, and I look up to her in many ways.
Another person I'd mention is Rai Thistlethwayte. He's an outstanding singer, songwriter, pianist, guitarist, and who knows what else. Rai is such a total musician, and such a talent — I've gotten to record with him and have enjoyed his presence in my life as a friend and musician for several years now, which has been a total gift.
Now that you've gotten me going, I want to mention dozens of people, but I'll keep it to three as you asked. The final person is Jimmie Herrod, who I first heard when a friend of mine was playing violin with Pink Martini, in the orchestra. Jimmie performed an incredible song called "Exodus," and I believe it was the best vocal performance I have ever heard. His voice changed my soul. I've still never met him, but I wish him all the joy and grace in the world, because his voice is just an astounding beacon of light.
JED: You mentioned a band, Postmodern Jukebox. Tell me about that band. What kind of music is/was it? Do you still play with them?
They play modern pop hits in a ragtime, swing or other vintage type of genre. They've gotten over a billion views on YouTube, which is hard to do as a live band. They also tour all over the world, but I mostly am involved with the videos they make, and so far have done three. Would love to do more in the future.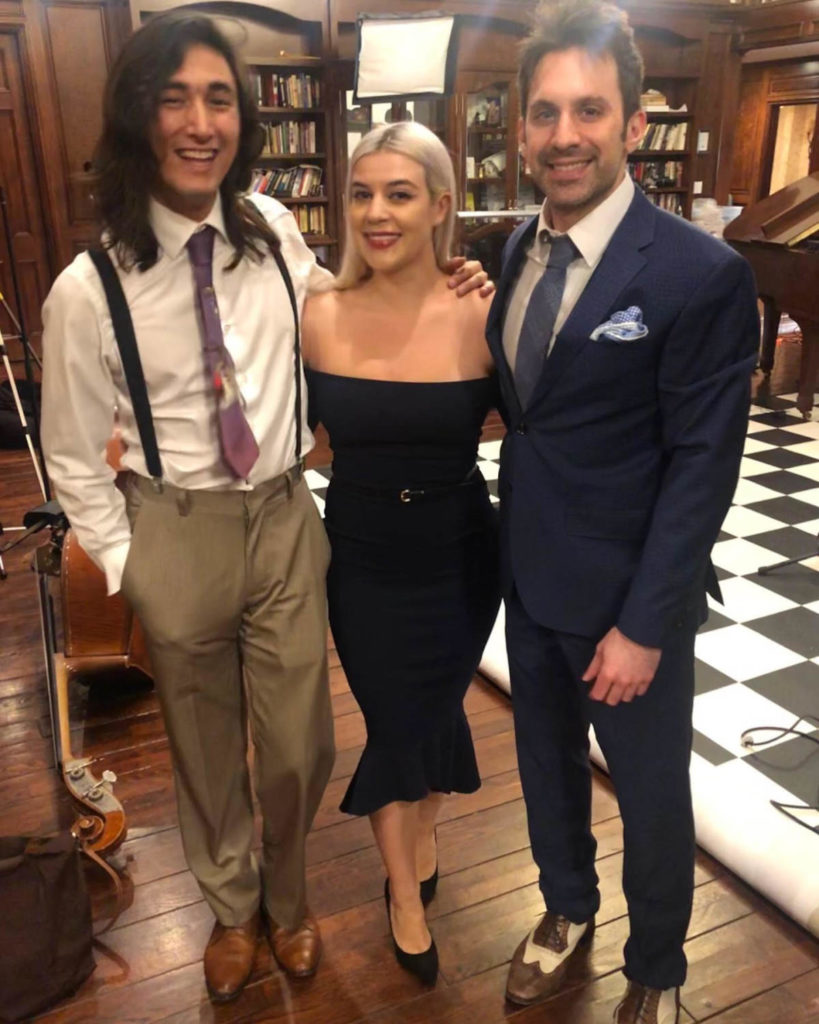 JED: Tell us a little bit about your current rig – what does your "rig" consist of? What instrument(s) do you play, pedals, mics, etc.?
I like to keep it very simple when I am playing violin. I play an acoustic Guarneri copy violin (in fact Guarneri and I share a birthday, also with Count Basie, August 21st) and it also has a pickup which I can use to plug into a board or just use with an amp like an AER or Fishman type acoustic amplifier. If not, I'm also happy to just play using a mic on a boom stand, similar to how Stephane Grappelli performed. Of course if there is a drummer or piano, I need to be careful that I'm loud enough, so then I might plug into an amp, but I like to keep it very simple. Sometimes I use a pre-amp by LR Baggs which is very simple and clear — but I don't really use any pedals or anything like that for now. People often ask me about strings and pickups and things like that, but I think if you can get your technique the way you want it to be, you don't need any of that stuff. I bet Oscar Peterson would sound pretty good on almost any piano.
JED: Valid point! What kind of LR Baggs preamp do you use?
I believe it's the Para Acoustic DI which was, I think, made mostly for guitar. It's got everything I need on it in terms of tone controls, and it's not too expensive. Also the battery is very easy to change which I appreciate.
JED: If you were given an unlimited budget for an album production to record your dream album, what would it look like?
Wow. This is a great question, but I suppose it also relies on the idea that money can buy you access, which I don't subscribe to. If certain people would like to play with me, that would be wonderful, but of course money cannot force anybody to violate their own creative contract or their own dreams, just like money cannot corrupt my dreams or force me to stray from the path that I believe I should be on. I suppose I would just pick out some of my favorite musicians and friends from around the world, and maybe get a castle somewhere, live there for a week, and just enjoy, and record everything we could. We'd eat well, and drink, and dance, and maybe have some friends over too. I'd probably invite people like Jon Batiste, Martin Taylor, Gunhild Carling, and a whole host of others. Of course I also am working on a pop music project right now, an alter ego of myself, and I really enjoy singing as well, so who knows what would happen.
JED: What is your favorite album or recording that you've made to date?
I'm very proud of my newest album called "Nora Germain and Friends" which is a live jazz album that features a collection of my colleagues on different songs. I really enjoyed doing that and would certainly do something like that again. There may be more volumes in the future. But truly, I'm proud of all of the albums I've done even if some certain styles or experiments, songs, arrangements, or other elements didn't last, because without them, I wouldn't be who I am now. It's all evolving, and it's all part of a bigger story about taking chances and being open to what happens — really accepting yourself as you are at every stage. Not easily done, but I do try.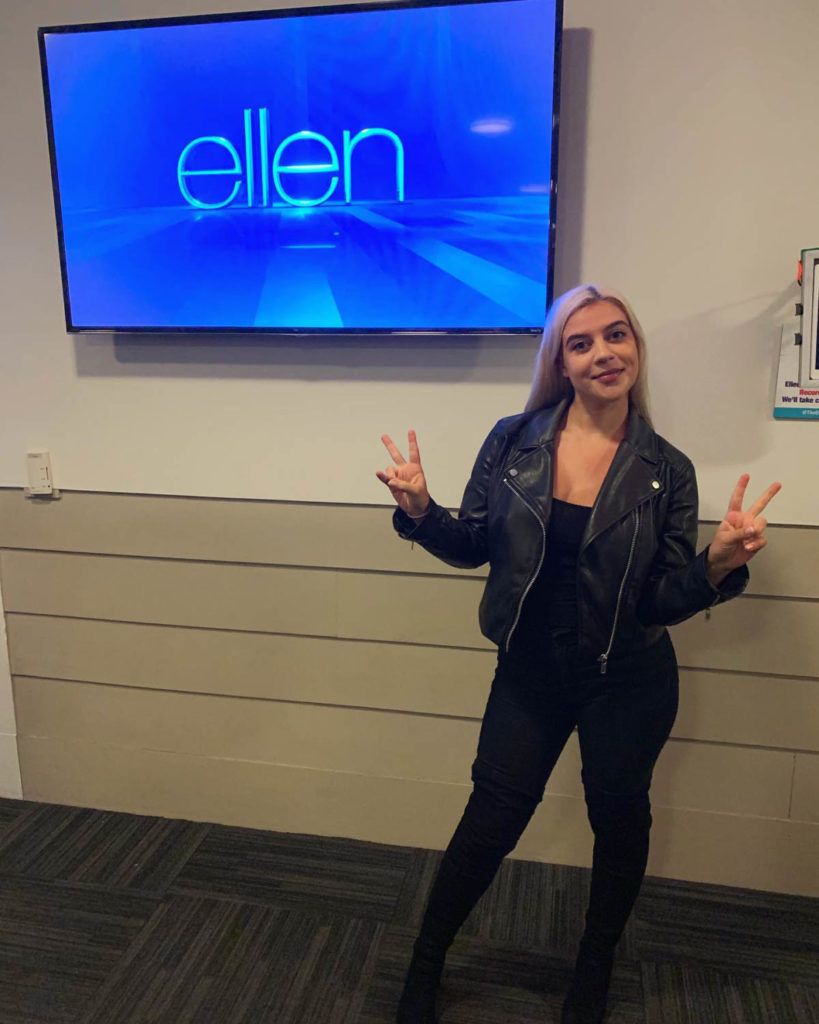 JED: What are you currently working on?
I'm practicing a lot these days, and streaming quite a bit. I try to learn new jazz tunes every week and upload things to social media so that people have something new and enjoyable, short, and fresh to hear from me. But I also love working on classical music for the violin, especially Bach. That's great practice.
JED: My friend Jarrod is shedding a lot of Bach lately. Funny you should mention that.
I am also developing my alter ego pop music project, which is called Lemon Lord. I love singing and dancing, and I believe these two entities / personalities both need infinite space to breathe and live and create, so that's what I'm doing.
JED: Nora I've really enjoyed getting to know more about you and your music. Thanks for taking some time to talk to me!
Follow Nora on her Instagram, Twitter, YouTube channel, and website. Featured article photo from recording at Studio City Sound in Los Angeles with Nick Campbell and Miles Jensen.