Today I'm excited to introduce you all to one of the new acoustic music scene's most prolific artists, Mr. Forrest O'Connor. Forrest, tell us who you are, what you do, and where you're located.
Hey Jed! My name is Forrest O'Connor, and I live in Nashville, Tennessee with my wife, Kate. I'm a singer-songwriter, mandolinist, and guitarist for O'Connor Lee and the O'Connor Band.
JED: Tell us a little bit about your beginnings. Your origin story, so to speak. How did you get into music, and what made you choose this path over others?
I was born in Nashville and to some extent grew up within the industry. My dad has had a successful career as a violinist, and through him I've gotten to spend time around some pretty amazing artists in a variety of genres. When I was really young, he was working a lot with folks like Bela Fleck, Sam Bush, Jerry Douglas, Edgar Meyer, and Victor Wooten – all of whom were pioneers on their instruments who were also writing and creating some of the best music I've ever heard. At the time, I didn't fully appreciate how valuable it was to be exposed to all this inventive music at a young age.
I say I grew up in the industry only "to some extent" because I wasn't always around it – I lived primarily with my mom, who was a real estate agent (although musically talented herself as well). When I wasn't with my dad, I was hanging out with my friends, going on Cub Scout trips, playing basketball – you know, doing normal-kid things! It wasn't until I was 13, about a year after I moved with my mom to Montana, that I discovered the mandolin for myself. Suddenly, I started caring a lot more about music – not just bluegrass and country, but classical, jazz, pop, classic rock, everything. By the time I reached age 16 or 17, I felt I was pretty good at mandolin but not great, and I started worrying that I had come to music too late to even consider making it a part of my future career. The only thing that kept me motivated was the fact that I was always coming up with musical ideas – seeds of songs, basically – that I liked and thought were, collectively, the basis of some artistic expression that might actually have value at some point. I might not have pursued music if I didn't keep waking up at night with more and more musical ideas that I felt compelled to jot down or record.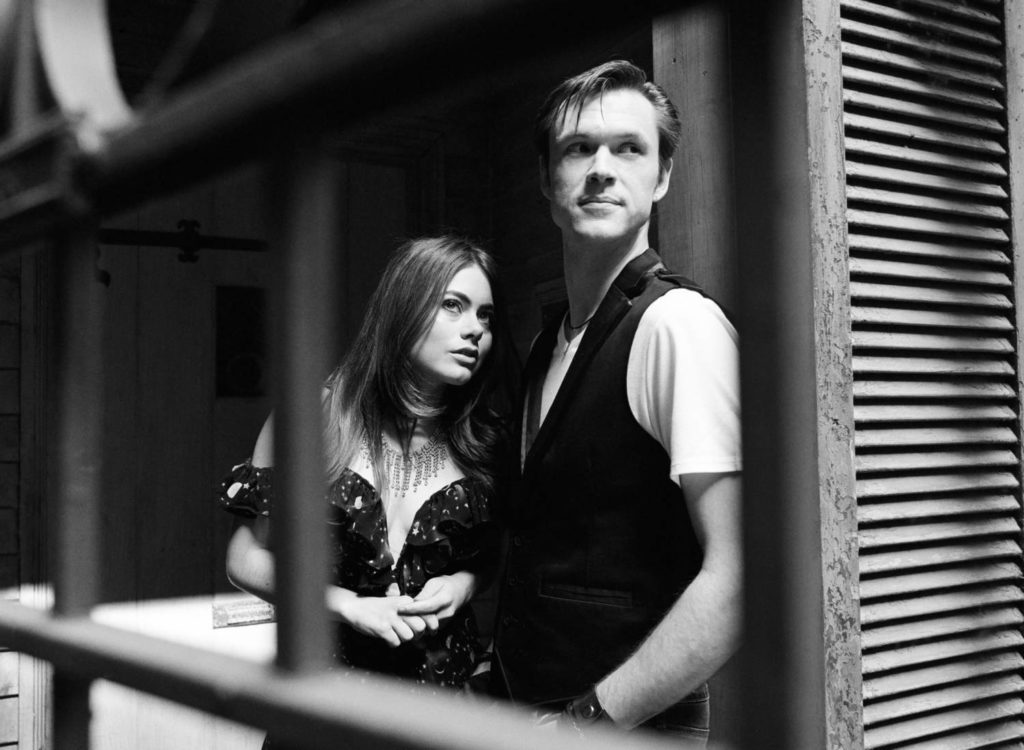 When I got to college, I started practicing a lot more and finally got good enough to perform on a regular basis. I also started singing and turning my musical ideas into actual songs, which at first was no small task (!). After graduating, I started a music webcasting company called Concert Window while continuing to gig on the side, and I scraped by until forming the O'Connor Band with my dad and Kate, which allowed me to finally make a living as an artist.
JED: What are your favorite 5 albums, and do they influence your work? If so, in what ways?
It's impossible to narrow it down to five albums, but I'll do it only because you asked!
Jonathan Edwards – Jonathan Edwards (1971)
If I were stranded on an island and could pick only one album to have with me, it would be this one. I think it's a folk rock masterpiece, and I believe Jonathan's brilliance hasn't ever been as widely appreciated as it should be. He's my absolute favorite male singer, and every song on the album (including his only real hit, "Sunshine") is a gem.
Oscar Peterson – At the Stratford Shakespearean Festival (1956)
This is supposedly the best recording of the Oscar-Ray Brown-Herb Ellis trio from the '50s. This album was my first exposure to Oscar, who has one of the most distinct and joyful musical personalities in any genre. Back before I started singing, it was this album, interestingly enough, that convinced me of the importance of developing a unique personality on an instrument.
The Beatles – Beatles for Sale (1964)
This isn't the typical answer for a favorite Beatles album, but to be honest I was always a little more enamored with the earlier Beatles recordings. As much as I appreciate the later records, something about the rawness the first few captured the energy, enthusiasm, and sheer brilliance that made them so appealing to the world in the first place. I like this album in particular because it isn't quite as bubbly as the super-early stuff – it has a darkness and reflectiveness that hints at everything to come in their later years. The opening trio of songs – "No Reply", "I'm a Loser", and "Baby's in Black" – is probably my favorite 1-2-3 punch of any track lineup on any Beatles album. I had to pick something by the Beatles because I'm not sure I would have started writing songs if it weren't for them.
Nickel Creek – Nickel Creek (2001)
This was the album that inspired me to play the mandolin. In my opinion, Nickel Creek and late-'90s/early 2000s Alison Krauss & Union Station are the two best bands ever at drawing just enough from bluegrass without really being full-fledged bluegrass bands themselves (at least during their heydays). Everything from "Ode to a Butterfly" to "When You Come Back Down" just meshes so beautifully and hauntingly. This was the album through which Chris Thile showed the world what the mandolin can really do.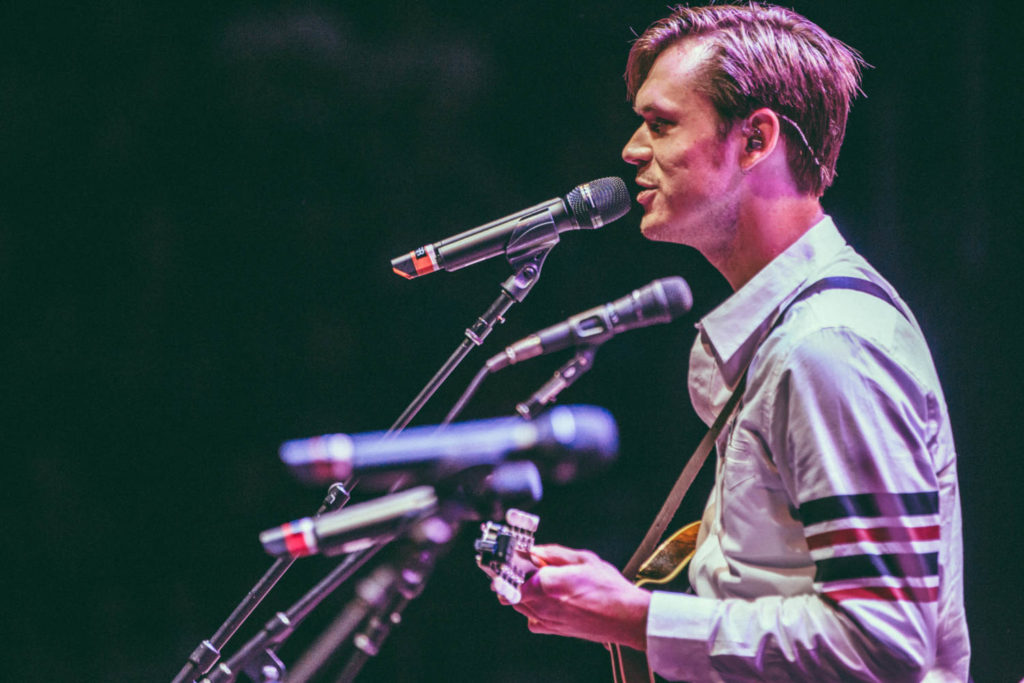 Mark O'Connor (my dad) – The New Nashville Cats (1991)
I have to include this album because I listened to it non-stop when I was a kid. I know every note of every song, and instrumental playing just doesn't get much better than this. I love the range of fiddle tunes, country hits, blues jams, and folk songs – all in a setting that is commercial and yet artistically deep. There are more inspiring solos on this album than any other I've ever listened to. Plus, it features basically every top Nashville session player from the '80s and '90s.
Honorable mention to albums by Joni Mitchell, James Taylor, Fleetwood Mac, Bela Fleck, Alison Krauss, Glenn Gould, Sonny Rollins, and a bunch of '90s country artists!
JED: Which part of your music career do you enjoy the most – live performance, recording, writing, etc.?
I really enjoy all of it, although I think it's healthiest to strike a balance between all the different aspects of a music career, if possible. I don't think I would do well if I were only a session player or only a songwriter, for instance. However, to me, it feels far more rewarding to perform and record material I've written, or at least had a hand in writing, which means that writing is the thing I value the most. The most gratified I ever feel is when I write a song that I believe has the potential to resonate emotionally and spiritually with listeners.
JED: Who are three musicians that you think are underrated or deserve more notoriety for their art?
Isaac Eicher is one of my close friends and a stellar mandolinist. He has won Winfield twice (he was only 15 the first time he won), but musically he stretches far beyond bluegrass. He has drawn on classical, jazz, and swing to develop a unique vocabulary on his instrument that is really beautiful and harmonically complex.
Geoff (pronounced like 'Jeff') Saunders is another buddy of mine and was a member of the O'Connor Band until recently. He is one of the most versatile young bassists I know – he plays every style, he bows really well, he has a great feel. On top of that, he shreds on the clawhammer banjo! He's currently touring with Sierra Hull and will also play shows with Kate and me when available.
Mallory Eagle (another close friend haha) is a singer-songwriter who moved to Nashville last year from Oklahoma, where she grew up. She is a powerful, soulful singer who I think can make waves in the Americana/bluegrass scene. I think of her as the country version of Adele.
JED: Tell us a little bit about your current rig – what does your "rig" consist of? What instrument(s) do you play, pedals, mics, etc.?
I've experimented with a lot of different microphones (both live and studio), preamps, and so forth over the last few years, and my preferences are always evolving! For mandolin, I've settled on the Audiosprockets ToneDexter modeling preamp, which I use in conjunction with a Baggs Radius pickup (the K&K Twin Internal also works well).
JED: I've heard great things about the ToneDexter stuff. Did you switch from a K&K to the Radius?
I actually started off with the Radius, tried the K&K, and then reverted back to the Radius. Even though Audiosprockets would probably recommend the K&K over the Radius (which I think technically is a little more mic-like, and those don't tend to work as well with the ToneDexter), I was able to get a little more punch with the latter. They both seem to work great, though, as long as you dial in the EQ on the ToneDexter itself.
For acoustic guitar, I'm a fan of dual-source pickups like the K&K Trinity Pro system, paired with a Grace Felix preamp/DI. Kate and I have been using Audio Technica AE5400 condenser vocal mics in our live shows; that said, I'm actually totally cool with SM58s for vocals – if you don't have in-ears and have to rely on floor monitors, I think it's best to stick with them.
In the studio, I love a pair of Neumann KM84s on mandolin and guitar, although with guitar I'd also add a large diaphragm mic to provide a little more body to the sound, like a Coles 4038 ribbon mic. Kate's voice shines on the Sony C800, but the right vintage U47 will certainly do the trick too!
JED: If you were given an unlimited budget for an album production to record your dream album, what would it look like?
To be honest, at this point I'm not sure it would be terribly different than if I were recording a low-budget album. Recording is really a unique process that depends on feeling, intuition, inspiration, and focus. My favorite vocal performances captured on albums I've been a part of have been early takes (often no later than the fourth take) of songs that the singer knows but hasn't grown tired of – meaning the song is still fresh enough that he or she hasn't had a chance to sing it hundreds of times live yet. I also think recording demands the right preparation. For instance, if you're trying to overdub a solo, and you start getting to the 15th take, it probably means you're not mentally ready to pull it off, unless you're just trying to nail a specific, difficult passage that is, for some reason at the time, giving you trouble.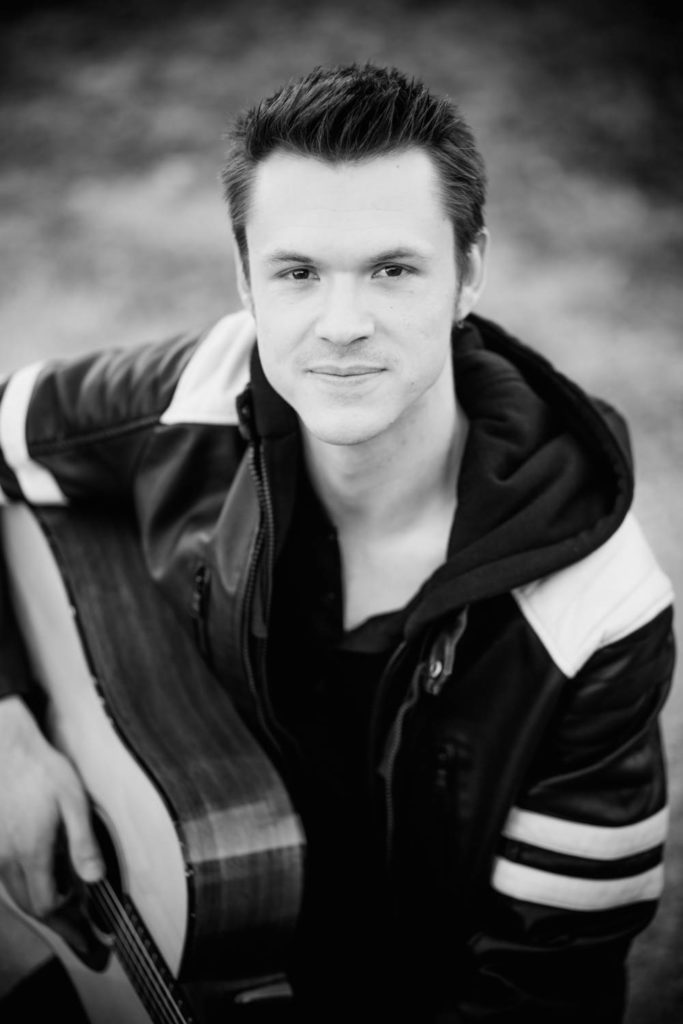 JED: I think you're correct about having "fresh takes" for your keepers; it keeps the song from sounding "stale" and "lifeless." Your point about preparation is an excellent one that I think more musicians should take note of; if you have to play it that many times to get it right – you usually don't know the song.
Right. Of course, there's also a lot of value in hearing a recording of someone who has been singing a song (especially a classic) for years and has "mastered" it, but since we are always writing and arranging brand new songs, I'm thinking more about the approach for those.
If I had financial flexibility, I would make sure to find a recording space that is best-suited for the music I'm doing. I'd also work with an engineer whose sound sensibilities align with the project. Neither of those things needs to cost an arm and a leg, though.
JED: Are there particular people in mind that you'd want to work with? Is there a particular place?
Man, there are so many people I'd love to record with — it would be impossible to list them all here! In terms of session players, it would be awesome to work with Eddie Bayers (drums), Brent Mason (electric guitar), Matt Rollings (piano), and Dan Dugmore (pedal steel) at some point. As for collaborations or guest artists, I think Kate's voice paired with Vince Gill's would sound amazing. We've worked with Mary Gauthier but have never written with her, so that's on our bucket list. A couple other names I'd throw in the hat (in no particular order) would be Brandi Carlile, Jason Isbell, and Bela Fleck.
As for spaces, I'd love to record at Ocean Way Studios here in Nashville — I've done a live video there but never any tracking/vocals. Capitol Studios in Los Angeles would be pretty incredible too.
JED: I hope you're able to record this album someday. You've got killer ideas. What is your favorite album or recording that you've made to date?
To date, my favorite is the O'Connor Band's studio album, Coming Home, which won a Grammy in 2017. Kate and I combined wrote seven of the 12 songs – so even though it's considered a "bluegrass" album and features some killer solos, it's really centered on our duo artistry. We also had a lot of fun recording it at House of Blues Studios in Nashville as well as at our producer's house in Los Angeles. I think the album blends genres in a fresh way that I haven't really heard elsewhere. The soundscape is also beautiful, and a lot of that is thanks to our engineer, Neal Cappellino, who has worked quite a bit with Alison Krauss and other top singers and acoustic musicians.
JED: Well belated congratulations on the Grammy win! That must be so satisfying! What are you currently working on?
Kate and I just finished recording our debut full-length album for Compass Records, which should be released in Spring 2020. It features all new, original songs in a more wide-reaching Americana/country soundscape. Although Coming Home includes a few songs we're really proud of, I think we've finally landed on our true artistic voice with this upcoming album, and I can already see how that voice will evolve in the future. Lyrically, it explores ambition, uncertainty, love, difference, and social evolution in the context of our relationship with each other, which has always been tied to music (we started playing music together a few months before we were dating). That said, it avoids the typical duo-couple tropes. In general, I primarily write and play (guitar/mandolin), while Kate is the lead vocalist. She interprets and delivers songs way beyond her years – I think people are going to be blown away by her voice on this album.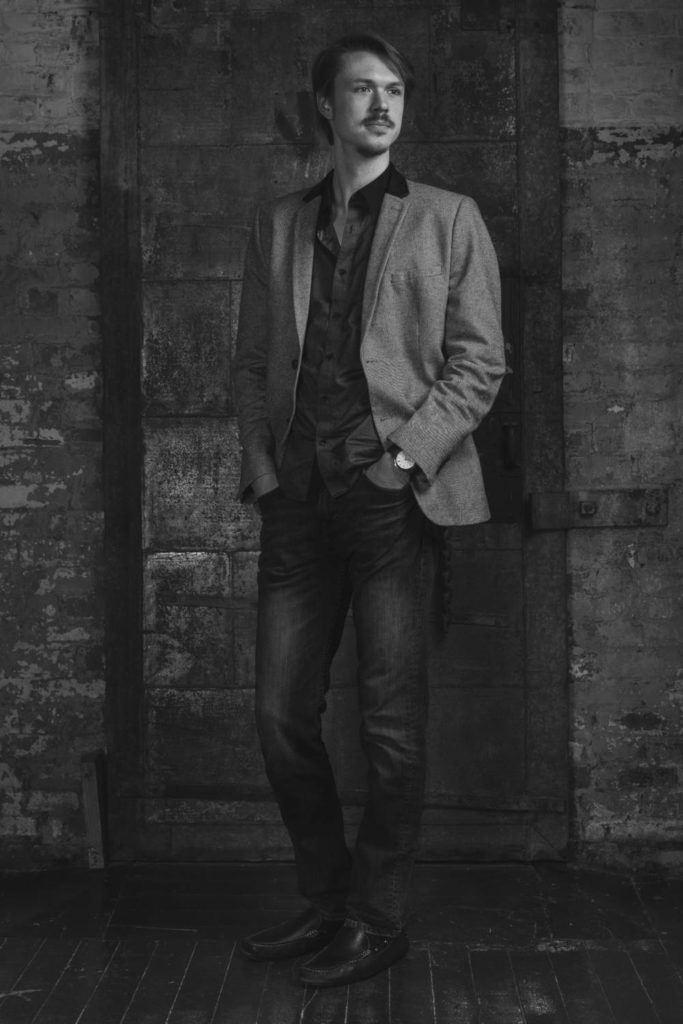 JED: I can't wait to hear it. Forrest it has been a pleasure getting to hear about your story and talk to you about your upcoming release. Please let us know an update on your album's release as soon as you have one! Thanks for taking the time to talk to us!
Of course, and I really appreciate you asking me to do this interview. I think AcoustiCult is a great idea and have enjoyed reading the other interviews you've posted!
Keep up with Forrest and his wife Kate at their Instagram and website. Featured photo by Eric Frommer.