Kyle! I'm glad to have you with us today; it has been a long time since we've gotten to chat. For those that haven't met you before, introduce yourself to our AcoustiCult readers.
My name is Kyle Triplett, and I currently call Carbondale, Illinois my home. I've lived here for almost 12 years now, after I moved here from southern Missouri, where I grew up. I am primarily a banjo and guitar player, but I also play mandolin and electric guitar regularly.
JED: Tell us a little bit about your beginnings. Your origin story, so to speak. How did you get into music, and what made you choose this path over others?
I started playing music when I was 12 years old, and it all started at a country church in the Ozarks. One Sunday evening our church hosted a bluegrass gospel concert, and the band was The Harpers. Gaylon Harper played banjo with the band, alongside his wife Katrina Harper on bass, and brothers Clay and Rick on mandolin and guitar, respectively. From the first note of the first song I was completely hooked. I'd never paid attention to the banjo before, but I immediately went home and told my parents I had to play. A few months later, they bought me a banjo and I started taking lessons from Gaylon Harper. I went to jam sessions every week and started playing at church regularly, and from then on it was all bluegrass, all the time. Banjo was the first instrument I ever played, and I've continued to develop and grow in my knowledge and passion for the instrument over the years, primarily by playing with my wife and her family, The Bankesters for over 10 years.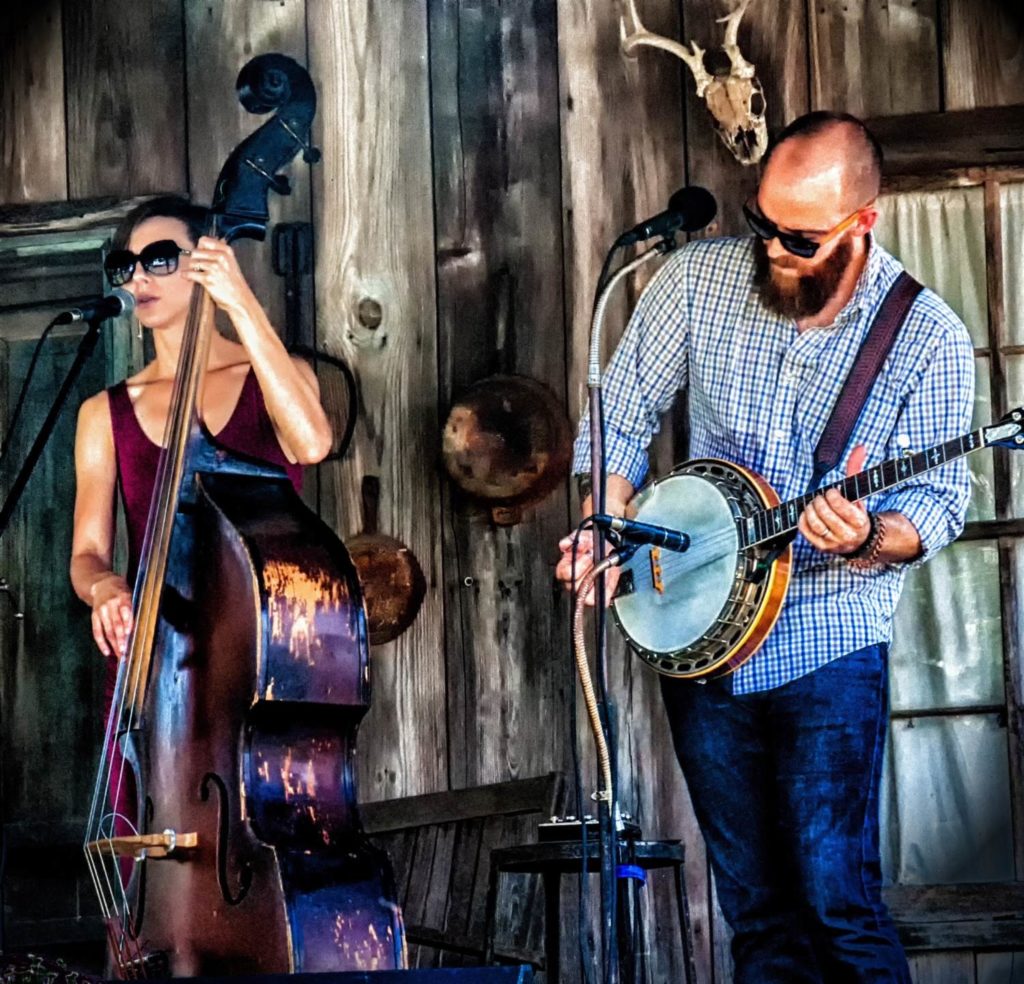 JED: So you started on banjo, but you mentioned you play mandolin & guitar too. What led you to explore other instruments?
Moving to guitar happened in high school because I wanted to be able to sing and play along with my favorite country and bluegrass albums. The switch to mandolin was less noble, however, and was born out of a stint of boredom with banjo and guitar. I actually spent a few years playing mandolin in a local band, and part of the deal with that band was that I wouldn't be asked to play anything except mandolin. While I'm definitely past that "boredom" stage now, I can say I'm thankful for it because the transition to mandolin broadened my knowledge of music.
JED: What are 5 albums that have influenced your work? In what ways?

There are so many more than 5 albums, but I'll try and focus on works that have impacted me as a banjo and guitar player.
My first "favorite" album of all time will always be Flatt & Scruggs 'Tis Sweet To Be Remembered. It's where I learned so many traditional tunes and I really began to understand just how important the banjo is in bluegrass. I still listen to that album all the time.
#2 would have to be Doyle Lawson and Quicksilver's There's A Light Guiding Me. Hearing super clean playing and incredible singing by the likes of Barry Abernathy really motivated me to learn to play and sing as expertly as possible.
#3 – So Long So Wrong, Alison Krauss and Union Station. This is the album that introduced me to Ron Block and allowed me to experience the broad capabilities of the banjo. Ron Block's banjo playing really changed me and taught me that the banjo is like the electric guitar of the bluegrass world.
#4 – 0044 [J.D. Crowe & The New South Self-titled] Everyone in the bluegrass world will likely know what album that is and how important it truly is. There is so much to glean from this record, from the singing, to the song speeds, to the note choices in the solos, and the backup work on every instrument. It truly is a master class in bluegrass music.
#5 – This was a hard one to narrow down, but I'd have to say that The Kruger Brothers The Suite: Volume 1 is a desert-island album for me. Jens' arrangements and compositions are superb, and the things he is able to do with a banjo are truly one of a kind. Plus, the whole album blends together seamlessly from one track to the next, making it an entire experience.
JED: Which part of your music career do you enjoy the most – live performance, recording, writing, etc.?
I absolutely LOVE getting to write songs and then work out all the little details for arrangements. I also love recording and producing for many of the same reasons. Live shows are energetic and a blast, but there's just something about the process of fine-tuning a song to really make it the best it can be, and you don't get that opportunity on stage.
JED: It sounds like you'd be really well suited to producing. Have you had the chance to produce any artists? Is that something you'd be open to?
I actually have worked on producing or co-producing a few albums with my father-in-law, Phil Bankester. We have helped several regional bands make albums over the years and we had a natural, organic chemistry when it comes to working together in producing those. I would love the opportunity to explore that side of music more, though.
JED: What are three musicians today do you think are underrated or deserve more recognition for their craft?
#1 – Jim Hurst. He's a phenomenal guitar player who also happens to be a monster banjo picker. He writes very intricate music, and he is a walking encyclopedia of music history and general music knowledge.
#2 – Mo Pitney. I may be a little biased in my opinion of Mo, but I've known him for years and got to watch him grow and explode as a musician. He can play killer Tony Rice style lead guitar in a bluegrass jam, or he can play the prettiest finger-picked melodies and chord structures you've ever heard. Also, he's a damn good songwriter, and a killer vocalist. Above all, he's one of the most humble people I've ever met, which makes him that much better as an artist.
#3 – Mark Stoffel. I've had the pleasure of knowing Mark for more than a decade now, and his musicianship is second to none. He currently plays mandolin for Chris Jones and the Night Drivers, but I've known him to fill a variety of musical roles, including playing fiddle for a western swing band. Mark is so creative with his mandolin playing, and his solo album "One-O-Five" is mind-blowing. Everyone should know who he is and what he's capable of.
JED: Tell us a little bit about your current rig – what does your "rig" consist of?
My main guitar right now is a Collings D2HG that I bought from a very dear friend a few years ago. I've got a K&K Mini pickup installed in it for shows where I want to plug in, and I run it through a Fishman Platinum Pro DI when I do plug it in. I tend to run D'addario EXP17's on that guitar, as they sound the best and last the longest.
My go-to banjo is my Nechville Classic DLX, custom made by Tom Nechville and crew some 7-8 years ago. It's a curly maple banjo, and I've got a Fishman Rare Earth pickup in it, also running it through a Fishman Platinum Pro DI. I run D'Addario EJS57 Medium guage strings on it to give it a darker, more staccato tone. I've used the same setup for the better part of a decade while on the road with the Bankesters.
JED: If you were given $100,000 to spend on an album production, what would it look like?
Man, the possibilities are VERY broad considering my current musical tastes, but I would have to say I would contract Mo Pitney, Ronnie Bowman, Shawn Lane, and Ron Block to write as much of the material as possible, whether individually or together. As for musicians, I would honestly hire different musicians for each song depending on what is needed.
JED: Do you have a particular place in mind that you'd want to record at? Who would you want behind the controls?
I've always wanted to visit Muscle Shoals, and I've truly loved so much music that's come from there. To record there would be a dream, and I'd honestly love to have Vance Powell steering the ship. I am amazed by the simplicity and richness of the tone he can pull in a studio, regardless of instrument or voice.
JED: What is your favorite album or recording so far that you've made?
Definitely "Nightbird" with The Bankesters. It was kind of our magnum opus, especially for Melissa and I. We finally got the chance to arrange and write some material that was really for us, and that record definitely showcases what our band was capable of to the greatest extent.
JED: What are you currently working on?
Melissa and I are playing as a duo/trio with our friend Josh Morrison, when he's available. We're doing some of the Bankester's material, writing some new material of our own, and generally just having a blast being creative in such a small setting. Also, I'm playing telecaster and singing with a new country band from Carbondale, called Miss Jenny and the Howdy Boys. That band is super fun and rowdy, and I'm absolutely loving getting to try some new stuff and step away from the acoustic side for a bit.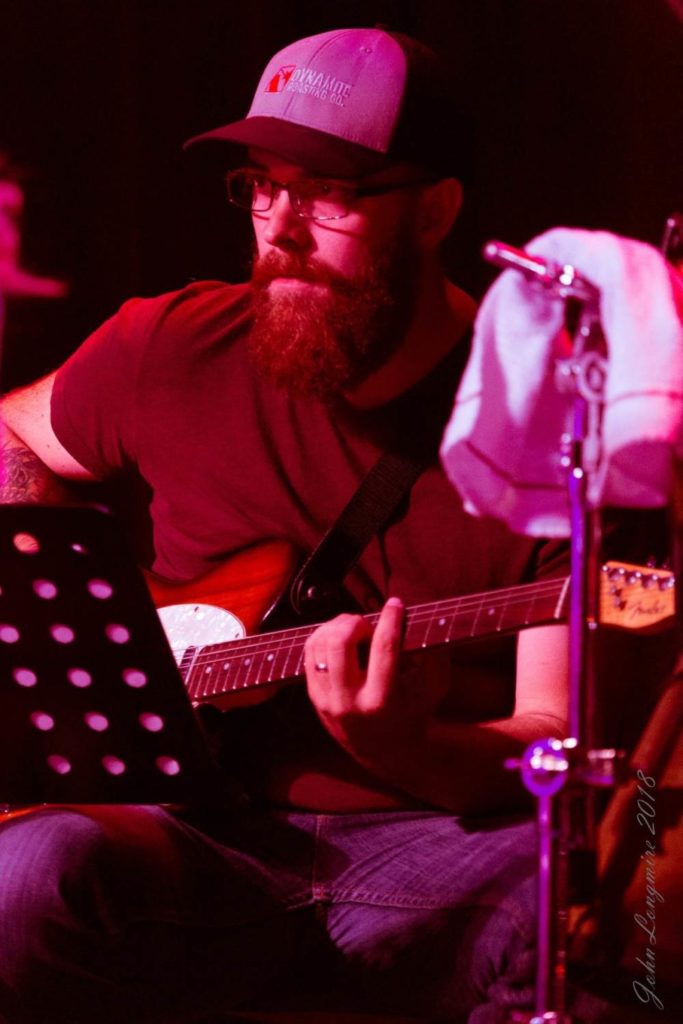 JED: Telecaster eh? How did you get hooked up with that? It seems like it's becoming common for banjo players to explore Tele since 3 finger banjo style and "chickin' pickin'" have technical similarities.
That's funny that you say that, because that is exactly why I picked it up in the first place. I first started playing tele when I was about 22 or 23, and it was not awesome because I was trying to play bluegrass licks on it. I was fortunate to have some very talented friends sit down with me and show me some better technique. One of those friends turned me on to Doug Seven's YouTube channel to learn some basics regarding technique and attack, and from there I really dove into playing it "correctly". I'm a big believer in playing instruments or genres of music as "right" as possible. For instance, if you're going to play Gypsy Jazz, then learn the chord voicings, the right hand techniques, and the licks correctly, and don't just play bluegrass phrases around the chord progressions. I think it shows a level of maturity and respect for music when we take time to really appreciate each type of music or instrument and try to play them according to their history.
JED: You worded that really well; you essentially have to learn the history of the music to represent it accurately. Great point Kyle. Kyle it has been great to chat with you man. Don't let it be too long before you stop in and say "hi" again!