Bethany Kelley is hard to miss; her and her two younger siblings Victoria and Daniel make up one of bluegrass music's most promising up and coming young bands. The Band Of Kelleys. Originating in Georgia and relocating to Nashville to continue pursuing their musical endeavors, they've been busy working on new music under the guidance of mentor Jim VanCleve. I've been very privileged to have the opportunity to play music with the Kelleys a few times, but haven't had the chance to talk to Bethany specifically about her story. I'm thrilled to have her here talking about her latest endeavors. Bethany for those that haven't heard of your or your music yet, tell us who you are, what you do, and where you're located.
My name is Bethany Kelley and I'm originally from Appling, a small town near Augusta, Georgia. I currently reside in Nashville, Tennessee. I play fiddle, banjo and I record, write songs, and tour with the group, Band of Kelleys.
JED: Tell us a little bit about your beginnings. Your origin story, so to speak. How did you get into music, and what made you choose this path over others?
My parents were both musicians, and we were all exposed to bluegrass music from a very early age. Dad played Scruggs style banjo and Mom was on guitar. My oldest brother Timothy started in Suzuki violin lessons when I was around 3 years old. I was extremely jealous of his violin and would try to play it whenever I had the chance. I begged my parents to let me start taking lessons, so they enrolled me in Suzuki violin lessons, a year later. I took a handful of lessons and was partly self-taught/brother-taught from then on. I strayed away from classical eventually and soon fell in love with bluegrass fiddling.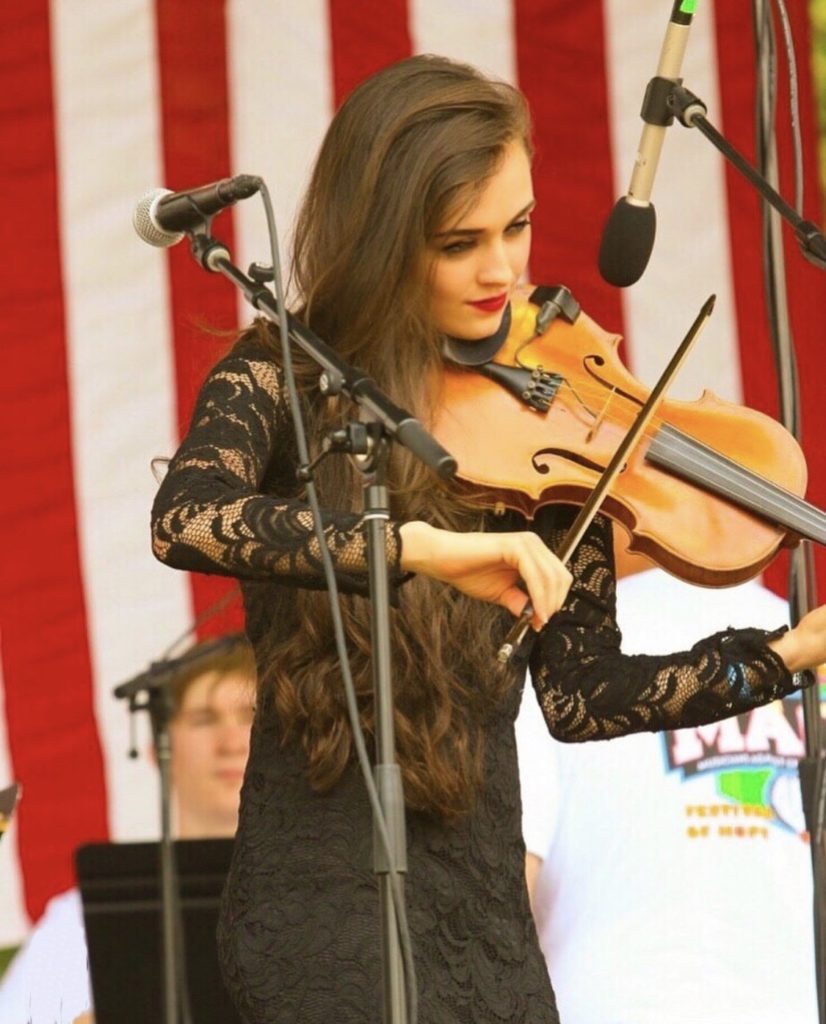 JED: Now obviously you had been exposed to bluegrass music through your parents' playing but what was the thing that made you leave your classical background to pursue more bluegrass music?
I definitely enjoyed playing/listening to bluegrass a great deal more. I didn't have to think twice about switching over.
Timothy and I would jam for hours on the back porch and we eventually started booking gigs around town. Jim VanCleve, our producer/mentor, was my first bluegrass fiddle teacher. He inspired me to work hard for what I wanted and the love he had for music was almost contagious. I feel very grateful for having the opportunity to study under him.
JED: What are your favorite 5 albums, and do they influence your work? If so, in what ways?
Oh goodness! There are so many albums out there that have truly inspired me, but I will do my best to narrow it down to five. (In no particular order.)
Home Of The Blues – Nashville Bluegrass Band. Stuart's fiddle backup on this is quite stellar. One of the greatest examples of tasteful fiddle backup, in my opinion.
Telluride Sessions – Strength In Numbers. I've been trying to learn everything on this album note for note. Beautiful tunes, arrangements and Mark O' Conner kills, as always.
Deviation – Bela Fleck. This record is almost addicting, honestly. Haha. I've listened to it so many times. Béla is such a brilliant writer and this album does a great job of portraying that.
Section House – (Jake Stargel, Cory Walker, Bryan McDowell, Aaron Ramsey, Jeff Partin). Original, tasteful, skillfully played, creative music that has its own distinctive sound. The tunes are beautiful, well written and fresh. I've worn this record out in my car!
No Apologies – Jim VanCleve. This album made a huge impact on me when I was younger. I first heard it when I was 13 and was understandably awestruck. The emotion Jim played with, tone, and feeling he put into every note, took my breath away. The overall production, tasteful fiddle backup and genius songwriting, truly blew my mind. This album really inspired me to always try to play from the heart. I hope I can record a fiddle project one day that reaches this level of perfection and attention to detail.
JED: You picked some fantastic albums. Which part of your music career do you enjoy the most – live performance, recording, writing, etc.?
That's a hard question for sure. I love all of it. I'm not sure that I have a favorite. Jamming would probably be at the top of the list, honestly. There's no pressure and I always learn a ton from playing with musicians who are further ahead than I am. Right now, I'm enjoying being in the studio because I learn so much from the process. It's similar to being under a microscope, and that's what is needed in order to move ahead. Playing live is always a blast as well, because it's obviously not all about us musicians, but more about our audience, the people we might be able to help; spreading joy through music itself. I firmly believe that music has the power to heal and I have a longing to help people who are struggling – even if it's only for a brief moment.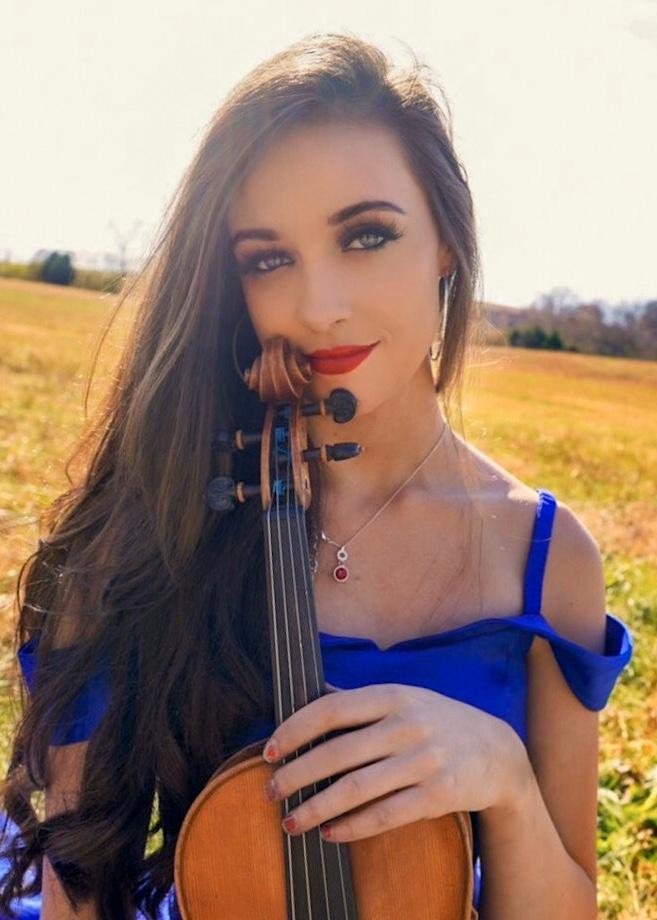 JED: Who are some musicians today that you think are underrated or deserve more notoriety for their art?
The following players have never won, nor been nominated for IBMA player of the year, in their specific category. Something to think about, perhaps? In no particular order…
Zeb Snyder – Zeb's playing is so tasteful and his rhythm always complements what the soloist is playing. He's one of the greatest rhythm guitar players out there, in my opinion. I love getting to pick with him.
Cory Walker – Cory is without a doubt a musical genius, who is highly "underrated." His great attention to detail is evident in his playing and he knows a ton about music. Such a great and patient teacher, as well. I've learned so much from him.
Victoria Kelley – I may be a bit biased, but my little sister has some serious pipes. She always tries to put her whole heart and soul into everything she sings and that's what makes it great. I feel blessed to be her accompanist! 🙂 Haha.
Josh Shilling – One of the best male singers I've ever heard. If anyone deserves more recognition in the bluegrass community, it would be this guy and the current members of his band "Mountain Heart". He always brings killer ideas to our co-writes and is a blast to write with.
Maddie Denton –  This girl is such a powerhouse fiddler. Her playing is so clean and she plays with so much feeling and attention to detail. I love hearing her play!
Billy Contreras – Billy is musical mastermind. He has taken fiddling to a whole new level, for sure. He plays some insanely hard material.
JED: Wow! Having seen each of them perform numerous times, I can whole-heartedly agree, they're all incredibly talented musicians. And let me dispell anyone's idea that you're overly biased; Victoria Kelley is a superstar. I'm very excited to see what the future holds for her; she's got incredible raw talent. Tell us a little bit about your current rig – what does your "rig" consist of? What instrument(s) do you play, pedals, mics, etc.?
I play a Jon Cooper fiddle with an LR Baggs pickup, that I use occasionally. I've had this violin for about two years now and I can say without a doubt, it's my dream instrument. It was previously owned by Jim VanCleve. I'm so happy he decided to sell it to me. Haha. It's my baby! 😝 Jon is an excellent builder and I feel very fortunate to own one of his beautiful instruments. I play a Nechville banjo and also own a Frank Neat maple banjo, that I love. As far as the home studio goes, I run Pro Tools on a MacBook Pro. For an interface, I'm using the new Apollo x4, which has proved to be quite remarkable.
JED: Oooohh now you've caught my attention. Tell me a little more about what draws you to the x4?
Most, (if not all) of the best engineers I know own a Apollo interface and they all rave about them, so I decided to try it. It is outfitted with 4 unison preamps, letting you track through exacting mic preamp emulations from Neve, Helios, API, Manley, Universal Audio and more. I'm very happy with it.
JED: Very cool. If you were given an unlimited budget for an album production to record your dream album, what would it look like?
I would love to build my own studio!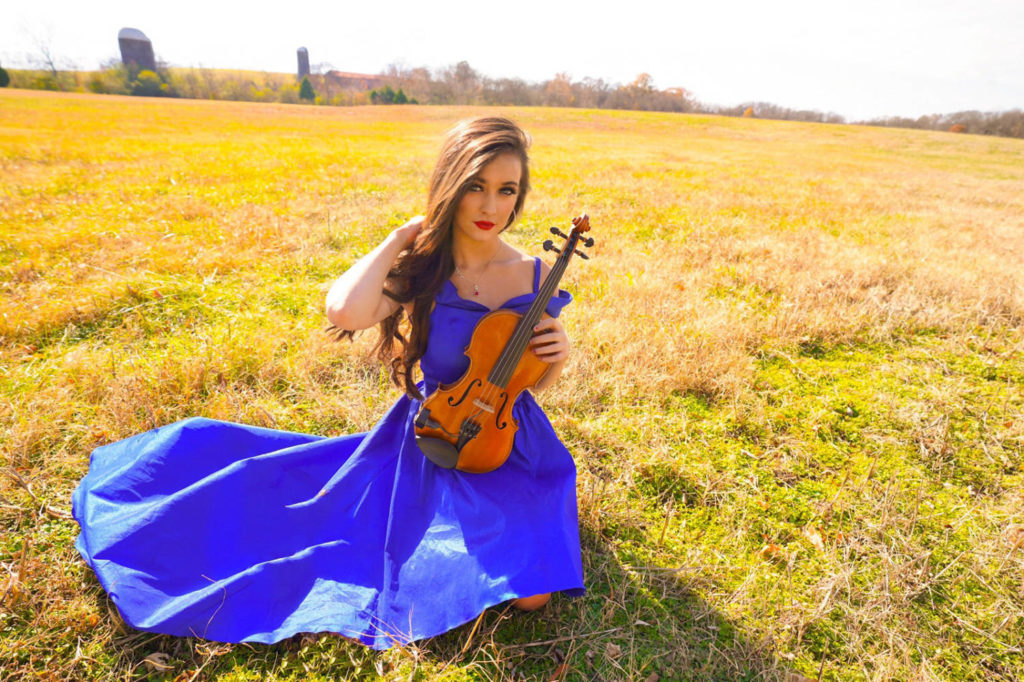 JED: Do you have an idea of what you'd want your studio to look like? Once you built it who would you have record on your dream album? Who would you want to produce it?
I'd probably spend a good portion of the money on the right mics/gear. I'd love to hire all my heroes. A few being Clay Jones, Tony Rice, Aaron Ramsey, Stuart Duncan, Jerry Douglas, Sonya Isaacs, Ron Stewart, Ronnie Bowman, Dolly Parton, Bela Fleck and Jim VanCleve producing.
JED: That is quite the lineup. Let's hope you win the lotto soon and can put that money to good use 😀 What are you currently working on?
I'm in the studio right now, working on the band's debut album, which will be produced by Jim VanCleve and Grammy award-winning engineer, David Hall. We are independent artists without a label and we couldn't be happier about that. I'm so excited about the direction it's heading and the new songs we've written. Thanks to VanCleve, the whole process has been an amazing learning experience and I'm so grateful or the opportunity to learn and grow – both as a musician and hopefully, an engineer. Recently, I was graciously awarded a scholarship to Dark Horse Institute, in Franklin, Tennessee and plan to pursue a career in audio engineering.
JED: Well Bethany it sounds like you've got a lot on the horizon. I am excited for your future and hope you'll keep us updated on your upcoming release! Thanks for chatting with us!
Thanks for taking the time to interview me, Jed!
Bethany's Instagram. Band Of Kelleys Website, YouTube, & Instagram.