In the world of bluegrass music there are few electric bass players that know how to make their instrument "work" within the context of a bluegrass band. It is a challenge to play an electric bass in a bluegrass ensemble because there is rarely a drummer to play against. Albeit challenging, there are a few players who have devoted themselves to the task. Today Curtis Vestal joins me to talk a little bit about his story and experiences with playing electric bass in a bluegrass band. Curtis, tell us a little bit about your musical beginnings.
Music was a constant from early on. My grandad (Famon Self) was an old time fiddle player that got my older brother and myself interested in music. He would take us to bluegrass festivals, fairs, rodeos, old folks homes and we'd play music with him and his country band. Of course, we'd have people over at grandma's house to play music on Saturday night also. I could go on and on about those times.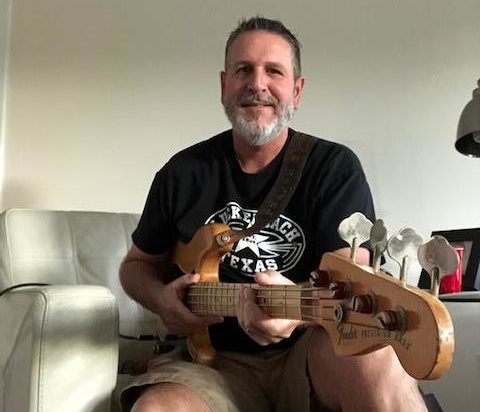 JED: Where did you & your brother grow up?
I was born in Duncan Oklahoma but our family moved to Arlington Texas when I was around 3 years old. I was a founding member of a band out of Texas named Southern Connection. From there I went on to Doyle Lawson and Quicksilver back in the spring of 1985 and stayed through 1986. I got out of music altogether in 1986.
JED: What did you do after you left music in 1986?
I moved back to Arlington Texas after my stint in the music business and went to work in the manufacturing industry for around 20 years. After that I got into sales working in the auto industry and then onto the powersports industry. I've just recently been drawn back into the music scene in Nashville. My wife Lindy and I sold our home in Texas and made the move to Gallatin in September 2018. I believe there's an old saying "you might leave music but it never leaves you" and it's the truth.
JED: We're glad to have you back! What is the thing that made you decide you wanted to move back to the Middle Tennessee area from Texas?
I knew that if I wanted to play music again that I'd need to be in this area. I felt as though I was being called back to playing music again after so many years away from it, like I was missing my calling. I had the desire to give it a shot so here I am.
JED: What are some of your favorite albums, and do they influence your work? If so, in what ways?
Fly Through The Country – New Grass Revival
Boone Creek – Boone Creek
Doyle Lawson & Quicksilver – Doyle Lawson and Quicksilver
Up This Hill and Down – Osborne Brothers
My Home Ain't In the Hall of Fame – J.D. Crowe & The New South
These albums were and still are great. I thought I was a mandolin player back in the day and around 1982 or thereabouts I made a switch over to the electric bass.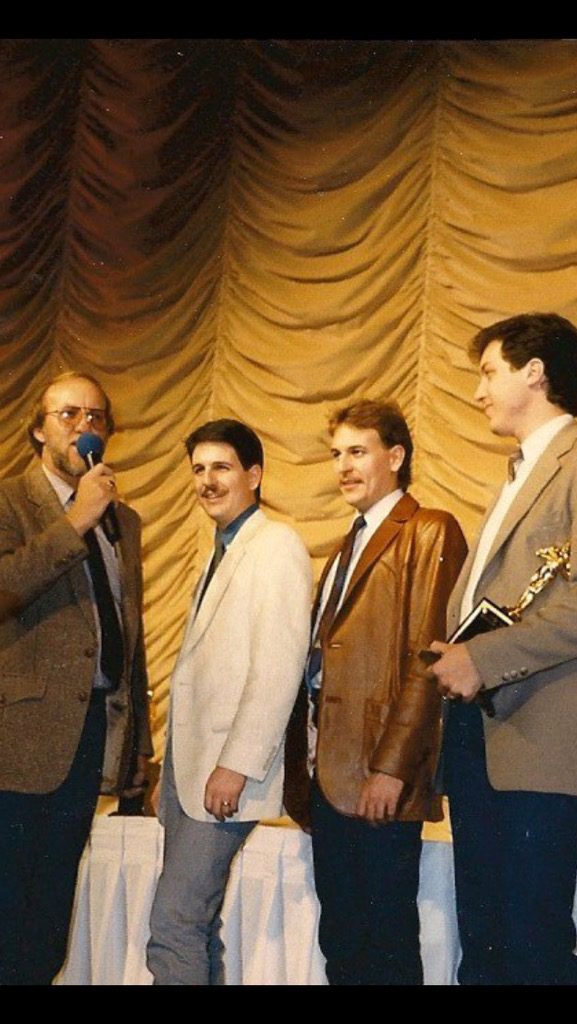 JED: What made you decide to switch from mandolin to electric bass?
I couldn't play as well as I wanted and it just so happened there was a band needing a bass player and I was asked to give it a try. I loved it and it became so much more natural to me than any other instrument I'd tried. New Grass Revival, Boone Creek, & The Osborne Brothers all used electric bass and I dug the sound they all had. so yeah, These guys playing bass in these bands were making the music so much bigger and I liked it.
JED: Which part of your music career do you enjoy the most – live performance, recording, writing, etc.?
I'm not much of a writer so I definitely enjoy live performances. Recording is a blast as well. I really enjoy going back and listening to and reliving those moments in time of the music we created together.
JED: What are three musicians today do you think are underrated?
Craig Fletcher is a guy I've known my whole life. He plays everything and does plays it well. His career started in bluegrass and then took a turn to country so a lot of folks I don't think are that familiar with him. He did very well for himself as a side man to the likes of Joe Diffie, Darryl Worley, and Lorrie Morgan. He's since come back to bluegrass and lives in Lebanon,TN.
Chris Wade is another guy that comes to mind. He's a local guy here in the Nashville area and is known to the musicians around here but I don't know that he's that well known on the bluegrass circuit. A great guy and one of my favorite banjo players.
Tim Dishman is a guy I'm privileged to call a friend. I don't know if he's underrated or not but I just met him not long after we made the move from Texas at a get together around the Christmas holiday season. I had not heard of him until then. I'm just gettin' back in the music scene after a long hiatus so he may well be known to everyone in and around bluegrass. Great upright player and also really good guitar player.
JED: Tell us a little bit about your current rig – what does your "rig" consist of?
My 'rig' is pretty simple. It's a 1976 Fender Precision bass and I use a MarkBass Combo Head II Jeff Berlin signature series 15" amp. Honestly, I never listened or paid much attention to bass players other than 3 guys back when I was starting out so I couldn't even tell you who this Jeff Berlin cat is (he must be good though).
JED: If you were given $100,000 to spend on an album production, what would it look like?
It would be the same as what I'd do on a budget of $5,000… Really…. We'll have to wait and see what happens.
JED: Who would you get to play on it? What kind of music would you want to record?
Gosh, there are so many great players in bluegrass music coming up now, it would really be hard to decide on who all I'd like to have on a record but I've got some names in mind so I'll just leave it at that. As far as what kind of music I'd do it would be a mix of blues, Americana, bluegrass.
JED: What is your favorite album or recording so far that you've made?
I would have to recommend an album we did back in 1992 called "In Pursuit of Happiness" featuring Scott Vestal, Jeff Autry, Wayne Benson, Greg Luck, and myself.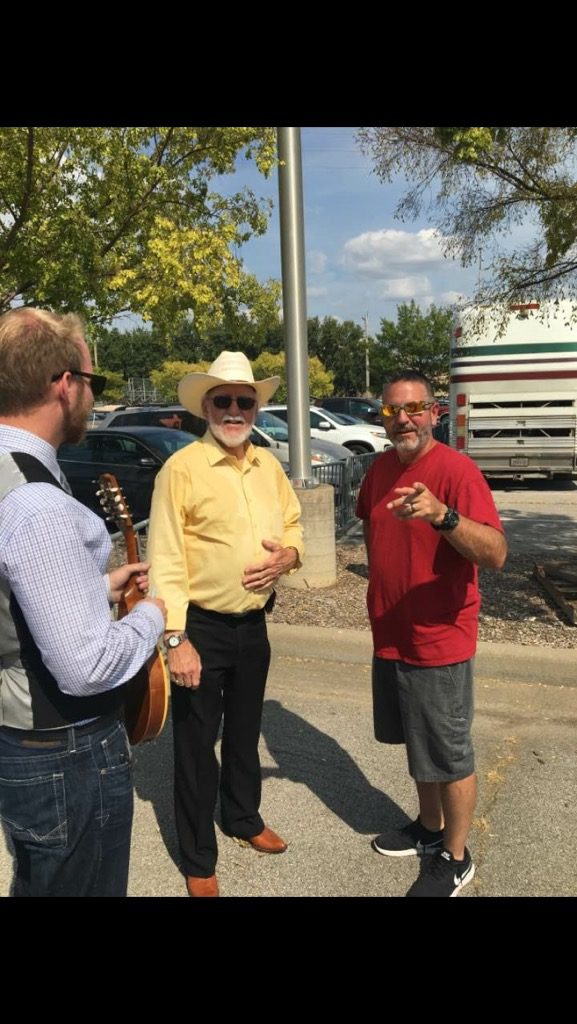 JED: What was the band-name on that album? Tell me how that particular recording came to pass?
I believe the name of the album was/is In Pursuit of Happiness. It's a record that my brother (Scott Vestal) recorded, produced, and engineered. Scott did that record as a solo project – it was his baby, I'm glad I was a part of it. I believe it was recorded in 1992 in the Atlanta GA area.
JED: What are you currently working on?
I have been and continue to play the Opry with Jesse McReynolds since February 2018 and am currently recording a few tracks to be released sometime in 2020. I'm also currently looking for that next gig that'll take me into retirement, that's what I'm working on.
JED: Are those tracks you recorded with Jesse McReynolds?
No they aren't. I recorded a few for a band I was a part of for a short time back in the winter of this year and into early spring that I've since parted ways with and then worked on a record for some others that should be released soon. I can't elaborate further as I am "just the bass player" on these projects.
JED: Let us know when you can let us know more. Thanks for catching up with us Curtis! Nashville is glad to have you back.