In July of 2018 I met Judith Beckedorf; a massively talented fingerstyle guitarist from Germany. She was visiting Nashville for the annual Chet Atkins Appreciation Society (CAAS) convention. She invited me to come to a show she was putting together with some other guitarists at the Music World Nashville music store in West Nashville. John Knowles, Jonathan Brown, Judith, and today's guest put on a hellacious show of fingerstyle wizardry. Me being a bluegrass guy and a Collings guitar fan, I took note of little girl from Austin Texas who performed with a fiddle player and played a Collings OM. After the show I got to meet her and nerd out about guitars and exchange music. I've been following her music ever since and I'm very excited for our AC readers to have the chance to meet Ms. Emma Dean Moseley. Emma, thank you so much for doing this. Would you care to introduce yourself to our readers?
Howdy! I'm so glad we could make this happen. My name is Emma Dean Moseley, and I'm an acoustic fingerstyle guitar player / songwriter. I currently attend Berklee College of Music in Boston.
JED: You were in Austin for the summer yeah? Did they resume regular classes this fall?
Yes I spent the summer and am now spending the fall back in Austin with my family. Berklee has gone completely online for now, so I'm soaking up the Texas sun and time with my dog while I can!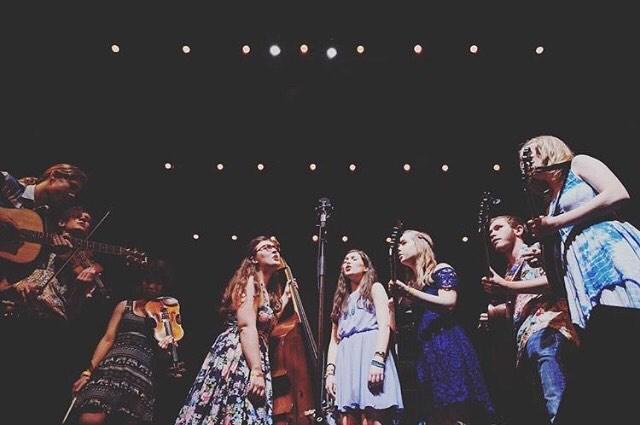 JED: Gotcha. Well I would bet the fall in Austin is easier to handle than the fall in Boston (I like the warm :)) Tell us a little bit about your beginnings. Your origin story, so to speak. How did you get into music, and what made you choose this path over others?
Let me tell a little story. I hear my shoe nervously tap against the hard, wooden floor of the spacious theater. A sold out crowd on the other side of the red curtain buzzed. I was ten years old, performing at the Manship Theater in Baton Rouge, Louisiana, and I was petrified. There was a world of difference between the cozy coffee shop open mics and the quaint churches I was used to playing in and the situation in which I currently found myself. I closed my eyes and took a deep breath, exhaling as many nerves as possible when I heard my cue. The billowing curtains rolled themselves out of the way, exposing little me. As I sat on a stool with my guitar, I remember flashing a nervous smile at the audience, then poured my heart out like I never had before. At that moment, I made a choice, consciously or not, that pursuing a music career would become my life. I had been stuck on the guitar since picking it up at my own insistence at the age of six, and grew up singing and playing in a quaint, wooden church in the deep south. Thirteen years of later, now studying music in college, I couldn't be more grateful that I discovered my passion at such a young age.
JED: It is a luxury to discover music early-on. It sounds like you're right where you need to be doing exactly what you need to be doing. What are your favorite 5 albums, and do they influence your work? If so, in what ways?
What a hard question! Tommy Emmanuel's 2011 album "Little By Little" is the first thing that came to mind. I grew up studying classical guitar, and discovering Tommy Emmanuel's steel string fingerpicking through this record changed my whole world! It inspired me to translate all the mechanics and technique I had been learning in my classical studies to more modern music, and now I consider myself to primarily be a steel string fingerpicker.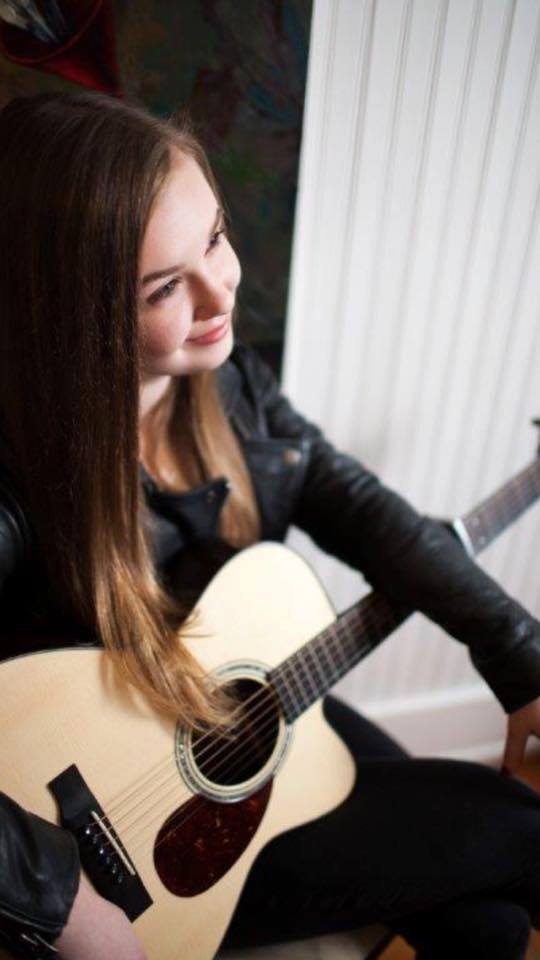 Next, I'd say Good Old War's "Come Back as Rain" and Amos Lee's self titled record were hugely influential. These are bands my mom used to play in the car often when I was small and as I've grown older, I've learned to love their songwriting and sounds tremendously.
Lastly, Stevie Ray Vaughan's "Live at the El Mocambo" and John Mayer's "Live at the Nokia Theater" were cornerstones of my musical development. I was incredibly lucky to find my first guitar teacher and biggest musical inspiration, Jeromy Spiers in small-town Mississippi where I grew up. After a particular lesson in 2010, Jeromy gifted me his CD copy of SRV's record and told me to watch it ten times in its entirety before I saw him the next week. After that, life was never the same.
JED: Which part of your music career do you enjoy the most – live performance, recording, writing, etc.?
Performance is most definitely my favorite part of music. Whether I'm the person performing or I'm soaking in the energy of one of my favorite live bands, there is just nothing like it.
JED: Who are three musicians today that you think are underrated or deserve more notoriety for their art?
Having spent the last seven years in the music-filled city of Austin, Texas, I've been spoiled to befriend some of the most talented, and underrated individuals anyone could hope to meet in a lifetime. Tom Meny, award winning Austin singer-songwriter, is one of these people. His songs somehow manage to break my heart, then put it back together again in approximately three minutes. Also, what's with all the hate for John Mayer's music?! Hot take: I think he is a fantastic guitarist and songwriter, and deserves more kind regard from the music community. And lastly… how does the whole world not know about D'Angelo?!
JED: I'm with you on the John Mayer thing – I think he's incredibly talented. It seems like once you "make it" everyone wants to hate on you because you're "too mainstream" or something? Does that resonate at all? I mean who doesn't want their art to become a household name of an era? Why hate on the guy who has attained that?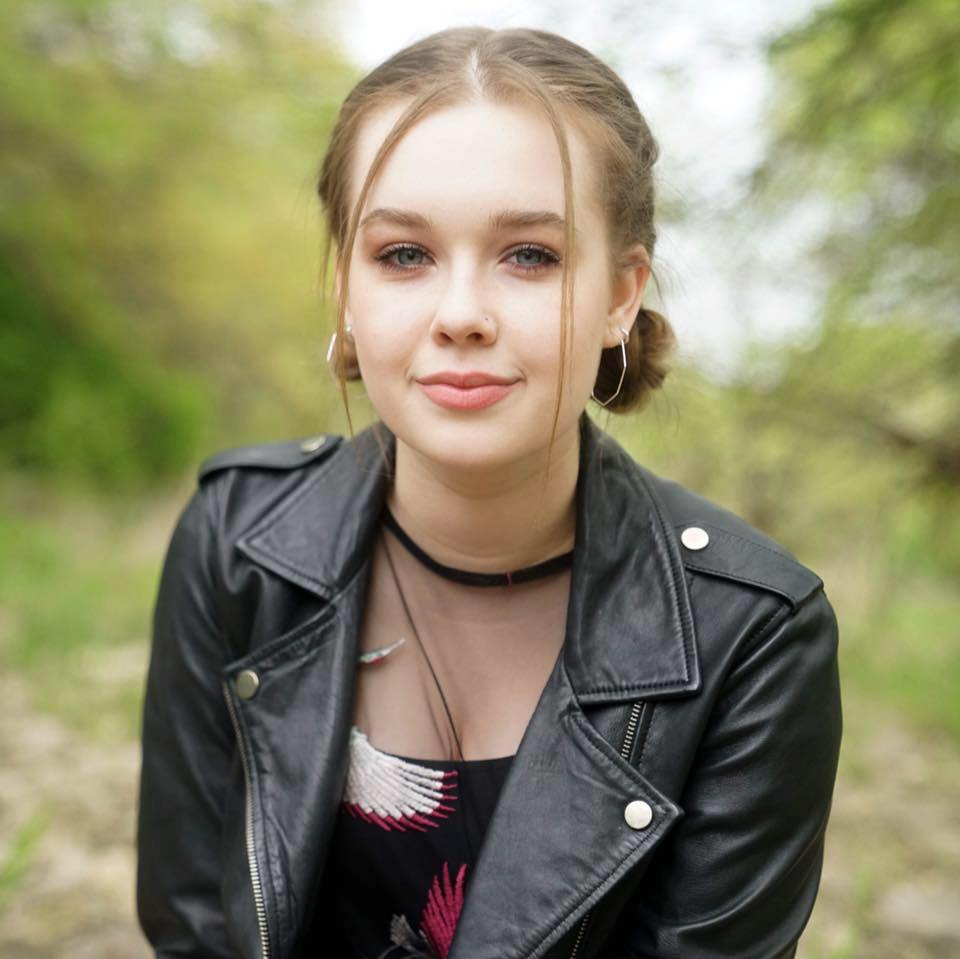 While I will admit much of the music that made him "famous" and hit the charts isn't my style, there really are some gems in his discography. The "Where the Light Is" album/documentary was a HUGE inspiration for me growing up. I spent years slowing down the part where he plays "Neon" on an acoustic guitar, trying to figure out how the heck he was pulling it off. I think there's much to be learned from and respected about him.
JED: I agree. Tell us a little bit about your current rig – what does your "rig" consist of? What instrument(s) do you play, pedals, mics, etc.?
I am a Collings Guitars player, through and through! My main guitar is a custom Collings OM2H Cutaway that I was lucky to design with the help of Bill Collings and the rest of the incredible Collings family. I am convinced that it is the guitar of my lifetime. I don't experiment with many pedals for my acoustic guitar, but I do use a RedEye preamp. For my electric rig, I play a Collings I35 hollow body guitar through a Mesa Lonestar Special. I am always exploring and switching out what is on my pedal board (as we guitar players do), but right now I'm trying out Analogman's King of Tone for my crunchier tunes. Oh, and clayton picks are my favorite!
JED: Elixir strings? 11s on the OM?
Funny you say that, I've been trying out some new string options lately. I love Curt Mangan or D'Addario NYXL 12s for my OM. I gave some 11s a test run, and while they feel better for my tiny hands, they just don't sound the same.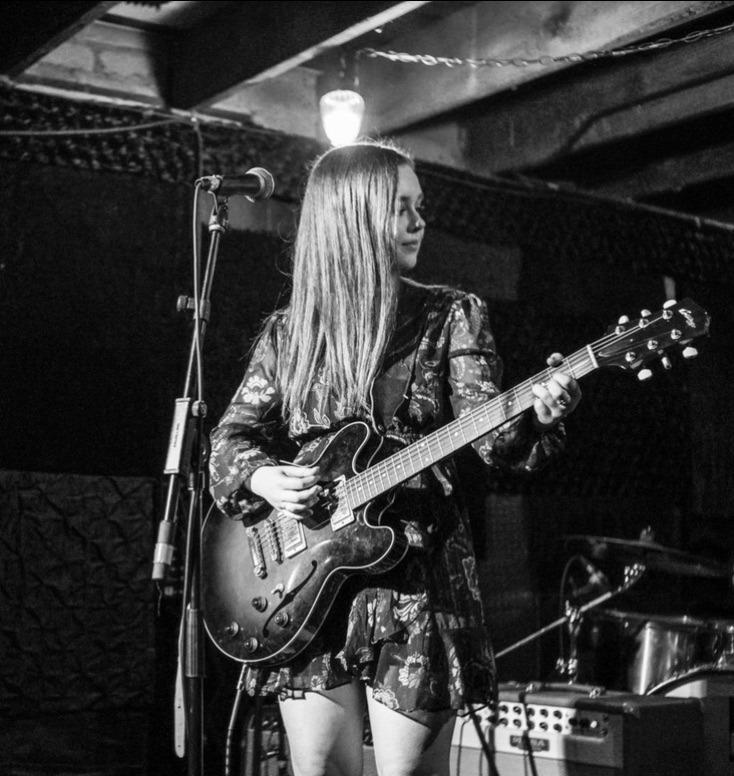 JED: Curt Mangan strings are still around? I haven't heard of those in years. Thats cool. Yeah I agree, lighter strings are always easier on the fingers & hands, but the tone can sound weak too. What difference do you notice in the nickel strings (NYXLs) that you prefer over a typical phosphor string?
I LOVE the way they respond with fingerstyle stuff. They don't last quite as long as my other go-to strings but I always reach for them when changing my strings before a show because of how lively they are.
JED: If you were given an unlimited budget for an album production to record your dream album, what would it look like?
If I could record anywhere with anyone in the world, I would have to choose my aforementioned friend Jeromy Spiers. His recording and production skills are the best I've ever experienced, and his ability to pull out the best in my music is unmatched. He has a home studio set up in an old victorian house with all the cool vintage guitars you can imagine, and the best vibes around.
I also got the chance to record at Eric Johnson's studio here in Austin and that was a pretty crazy experience, so I certainly wouldn't complain about going back.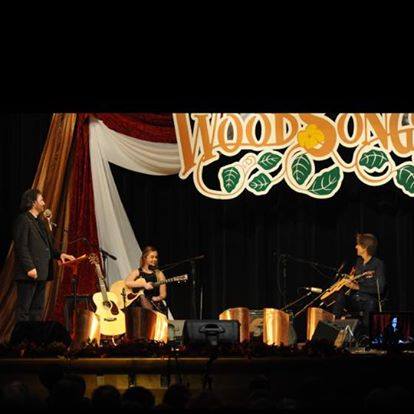 JED: Yoooooo that is awesome! I would've just spent the whole time asking him to play 'Cliffs Of Dover.' 😀 Would you have any special guests on your album? Or would you want it to just be you?
I would LOVE to have Malford Milligan of Storyville sing on a tune with me, it would be a bucket list thing for sure. I think his song "Don't Make Me Cry" is my most played Spotify song. As far as other guests go, I plan on having my dear fiddler friends Kimberly Zielnicki and Eddie Dickerson join in. I'm a sucker for some twin fiddles.
JED: What is your favorite album or recording that you've made to date?
I would say the projects I'm currently working on with Jeromy are the recordings I'm the most proud of and excited to release. I think the songs I've written in the past year or so of my life have finally felt authentic and album-worthy. I'm finding the blend between singer-songwriter Emma, soul-inspired Emma, and "shreddy"-fingerstyle-acoustic-guitarist Emma. It will be a while before this stuff is released, but gosh I'm excited about it.
JED: How long is "a while?" 😀
Well, 2021 is what I'm hearing through the grapevine!! 😉
JED: We'll be anxiously awaiting that. What are you currently working on?
I've been really working on my flatpicking and hybrid picking chops lately, working on tunes like "Nickel for Your Thoughts" by Pete Huttlinger and learning fiddle tunes with my friends here at Berklee. Also, my professor here at Berklee, Guy Van Duser's arrangement of "Stars and Stripes Forever" has been the challenge of the semester.
JED: There was a video of you playing "Dixie" or something I ran across recently. You were playing two tunes at once. What tune was that?
Yes! Chet Atkins' arrangement of Yankee Doodle Dixie… what a finger twister. He plays Yankee Doodle in the bass and Dixie on the upper strings at the same time. My most recent challenge has been figuring out how to sing "Old MacDonald" on top of them. We'll see how that goes…
JED: Wow. While you're at it you should try juggling flaming bowling pins with your feet too.
Hahaha!! Maybe that's next…
JED: Well Emma I seriously can't thank you enough for taking the time to do this. I'm glad we got to talk a bit and learn more about your story. Please keep us updated on the album release!
I had so much fun hanging out with you, and will keep you in the loop 😉 Thanks for having me!!
Keep up with the latest and greatest from Emma on her Instagram and
Twitter. Featured article photo by Tina Dunnington.