There are a very small number of incredibly talented musicians that are able to earn their living without leaving their house. They use only themselves, a modest amount of recording equipment, a computer, and some time. These are people whose work completely defies the stereotype of the lazy musician. It is an impressive skill set to be able to play multiple instruments professionally. It is another impressive skill set to be able to run a Digital Audio Workstation software (often referred to as a DAW) well enough to be considered a professional at it. To have both of those skills is a statement of incredibly diligent, focused, and persistent work-ethic. Today I am speaking with one such talented player. Austin, thanks for taking some time to chat with us today. Introduce yourself to our readers please sir.
Thanks for having me Jed. My name is Austin Filingo and I'm a guitarist, composer and producer. I write music for TV/Film and Advertising, perform live, and educate a little bit as well. I grew up in Nashville and continue to live here now.
JED: You know you're a unicorn; everyone in town seems to be a transplant. I meet very few "Nashville natives." Tell us a little bit about your beginnings. Your origin story, so to speak. How did you get into music, and what made you choose this path over others?
I've been into music since I was a kid. I remember seeing someone play guitar on TV when I was six or so and it fascinated me. I started taking lessons when I was seven. I really got the bug in high school when I started playing in bands. I then chose to go to college and pursue a music degree at Belmont University. From there I began touring some, playing around town a lot and then transitioned into the production side of recording, producing and writing and that's what I primarily do now.
JED: How did you end up going to Belmont?
I didn't know what to do after high school and college seemed like the right step. I was obviously interested in music and Belmont seemed like the right choice being right in the heart of music city.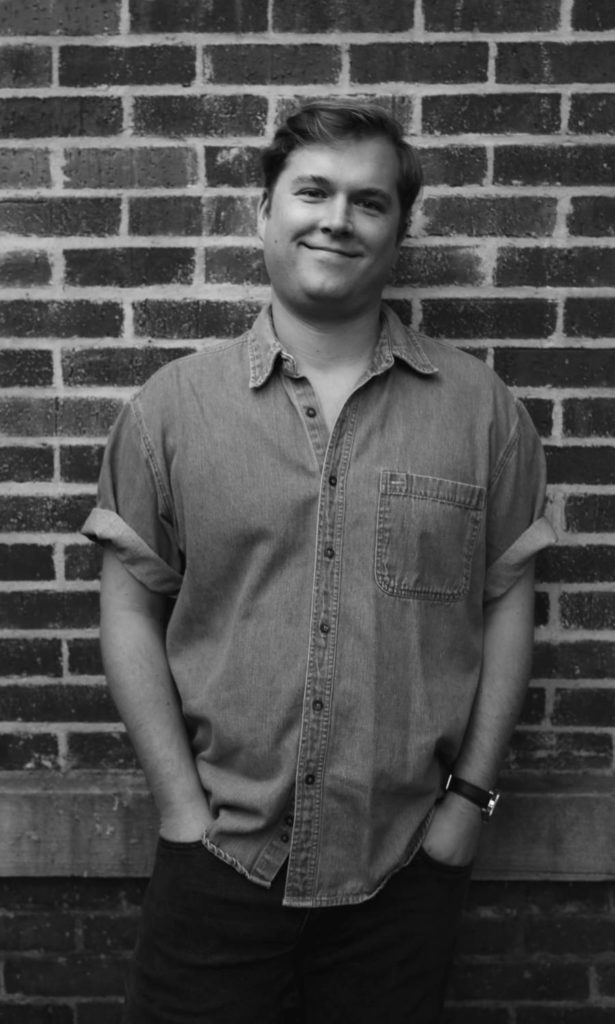 JED: What are your favorite 5 albums, and do they influence your work? If so, in what ways?
Very tough question but here is what comes to mind first:
Rumours – Fleetwood Mac. Everything about that album. The production, the tunes, they nailed it.
Neck and Neck – Chet Atkins & Mark Knopfler. I love Chet and the Dire Straits, best of both worlds. Very nice production and arrangements on that record too.
Anything in the Django Reinhardt catalog is great. The first time I ever heard that kind of music I was blown away. Definitely a pioneer in jazz music that influenced a lot of players.
Jazz Winds From a New Direction – Hank Garland. His touch, his tone, his lines etc. has influenced me tremendously in my approach to playing guitar in various styles.
Nashville – Bill Frisell. His use of space, the song selection, the tones, the touch, the space! Definitely influences me when recording and knowing when and when NOT to play. All Nashville cats on that album too.
JED: Which part of your music career do you enjoy the most – live performance, recording, writing, etc.?
I love the diversity of being able to do all those things to be honest. That's the best part about being a musician. No day is the same really. There's something about live performances that can be incredible. I mean, that's why we all get the music bug to begin with right? It's the interaction, the interpretation, the push and pull between other musicians that make music so fun. I must say that at this point in my life, I do like writing, recording and producing the most. I love starting with an idea and growing that idea into what it becomes. It's a magical thing. Hearing what is in your head to the final product.
JED: So lets dive into that a bit – you are able to essentially work from home and record music for different television slots? Would that be accurate? How did you get into that?
Correct, television, films and advertising. I started with an A&R company called TAXI. Thanks TAXI! They send out listings (briefs) of what music publishers need in the industry. Those listings led to more networking and more work and now it's become my "9-5" so-to-speak.
JED: What are three musicians today do you think are underrated or deserve more notoriety for their art?
Another tough question. This town is full of top notch players but here's a few that come to mind.
Jack Pearson is a beast and everyone should know about him. He's killer.
Jim Campilongo – great guitar player with a different approach to the instrument. Great compositions as well. Everything from hard hitting tele rock to fingerpicking Chet stuff to great acoustic guitar compositions. He thinks outside the box as well and I like that.
Jim Oblon – He plays drums with Paul Simon, but plays killer guitar too. Highly recommend checking him out.
JED: Tell us a little bit about your current rig – what does your "rig" consist of? What instrument(s) do you play, pedals, mics, etc.?
I'm pretty bare bones when it comes to "rig." I have some solid guitars, mics, pedals, plugins. I'm a firm believer that "it's the ear, not the gear" and you really need to know how to use the tools that are in your toolbox.
JED: Ha! I love it! "It's the ear not the gear."
My favorite acoustic guitar I own is a Takamine Lawsuit era D18. I have a Deluxe Strat that works on everything, an Ibanez jazz box, a Partscaster tele from Austin, TX, a Paris Swing gypsy jazz guitar that I really dig. Mic wise I have some Rode mics, AKG's, modded MXL's and I use Universal Audio hardware and plugins for the most part. Izotope software for mixing and mastering.
JED: Since you're in the studio more than you're out live, d'you have a "go-to" recording chain (mic, pre, etc.) that you use for guitar, mandolin, bass, etc.?
It depends on what the track needs and I work in so many genres that I don't always use the same recording chain. I'm usually on deadlines and work fast so I don't get too caught up tweaking something. Templates are big for me as having them set up in your recording rig saves you time. Back to the ear not the gear. There are no hard rules when it comes to recording techniques. If it works, it works.
JED: If you were given an unlimited budget for an album production to record your dream album, what would it look like?
Probably something in the orchestral meets banjos, mandolins, fiddles and guitars world in a non southern manner. Like Danny Elfman meets Goat Rodeo Sessions. A little quirky and weird but classy.
JED: That is a first! Would you want to play all the instruments on it or would you want guest musicians? If so, who?
I'd play guitar and that's it! I'd have all the folks I work with and love making music with play the other parts, engineer it, mix and master etc. That album would probably have two dozen special guests on it. Doing lots of production music I'm sometimes limited with budgets therefore I play and program a lot of the parts. It would be nice to collaborate with all of my favorite musicians and get out of my own head. Ha!
JED: Where would you want to record it? Or would you want to take it on yourself?
In a studio that's not mine where I don't have to do a thing but write and produce! Working as a composer is not just writing anymore. You also have to produce, record, mix and master the music. Technology is so advanced these days that you are expected to put everything together yourself. I do love to do all that like I said earlier. It's awesome to journey from point A to point B. But going back to the collaborative process, it's also great to get several sets of ears on a record etc. and sometimes I don't have that luxury.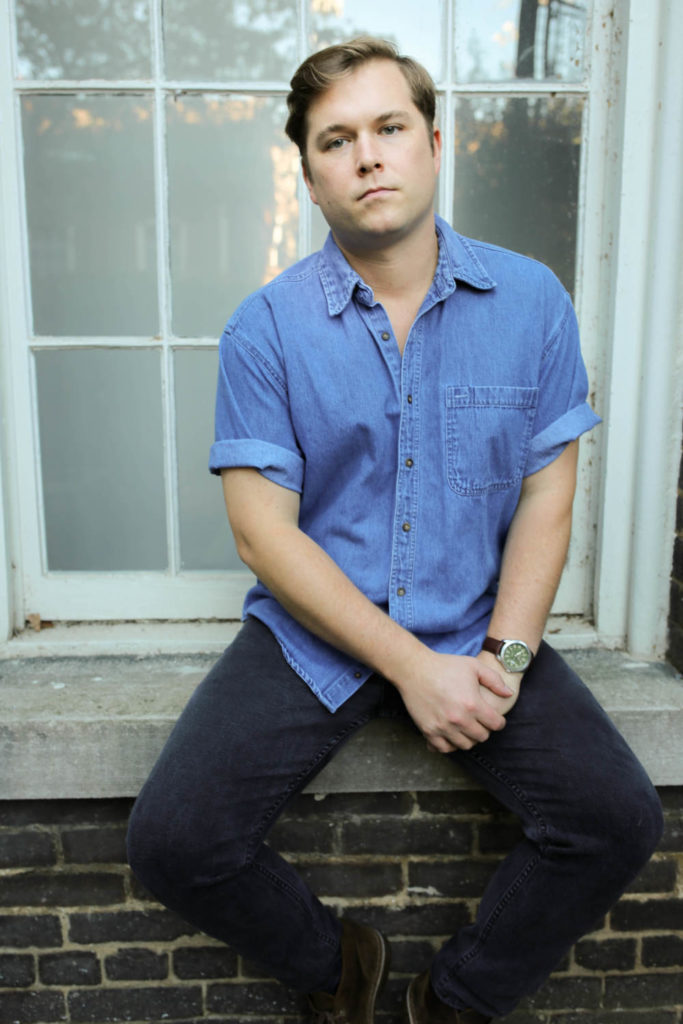 JED: What is your favorite album or recording that you've made to date?
It depends on my mood. Haha. There are a couple of tracks that come to mind. One is called Twilight, a trio featuring piano, classical guitar and cello. I'm proud of that one. I wrote a gypsy jazz tune called "Dreams" that I really like. Another trio consisting of clarinet, guitar and upright bass. I also recently did a track called "Traveling On" that has a Glen Campbell sort of vibe that I dig.
JED: What are you currently working on?
I'm currently working on an Upbeat Latin album, a Reggae album and a Lo-Fi Hip Hop album for some publishers.
JED: Diversity is your specialty for sure man. Wow! Is there a project in particular we need to be on the lookout for anytime soon?
Not in particular, but follow me on social media and I'll be sure and let you know!
JED: We'll sure do it man. Thanks for talking with us!
Check out Austin's Instagram and SoundCloud. Featured article photo by Alex Hendrickson.