Bluegrass music draws fans and followers from all over the world. While it could be easily perceived as a specifically "southern" music, I've had the opportunity to meet people from all over the country (and plenty from outside the country) that are drawn to this uniquely, and perhaps more accurately described, American music. Our guest today is a banjoist hailing from the Seattle area. While Washington state may not be particularly "bluegrass country" Will's playing is proof that bluegrass talent doesn't discriminate on the basis of state origin. Will, I'm glad you could chat with me today. Introduce yourself to our readers.
Thanks again for asking me! My name is Will McSeveney and I currently reside in Wenatchee, Washington. My day job is working as an attorney. I primarily practice criminal defense, but I am working on a transition to eventually become an entertainment attorney. I perform some legal work for some bluegrass bands and musicians. I am also the manager and banjo player for North Country. We are a bluegrass band that was originally based out of Seattle, but now we're spread out all over the place.
JED: And up until recently you were in North Carolina right? I bet that made for some interesting logistics for North Country.
South Carolina actually. And yes it was a bit of a challenge but I enjoyed the travel. The biggest challenge was making sure the gigs were financially worth it since we'd generally have to buy a couple flights. I think North Country is generally business savvy enough to make all the shows financially worth it for the band. A big part of that is we keep all the business in the band, like booking, recording costs, promotion, etc.
JED: Tell us a little bit about your beginnings. Your origin story, so to speak. How did you get into music, and what made you choose this path over others?
When I was a kid, my dad was the banjo player in a bluegrass band called Lonesome Ridge. I spent most summers traveling attending various bluegrass festivals. He taught me how to play guitar, and I learned how to accompany him. As I grew up, I really wasn't interested in music, let alone bluegrass music. I recall after I graduated high school, I was sitting in my dad's motorhome at the Darrington Bluegrass Festival and heard this hard driving and amazing bluegrass band on the radio. It turned out it was Lou Reid and Carolina's Carolina Moon album. The banjo player was Terry Baucom, and I was captivated by his style of playing. At the time, I was 18 years old and had never played banjo before. I spent the entire summer studying Baucom and spent countless hours trying to learn how to play banjo like Baucom.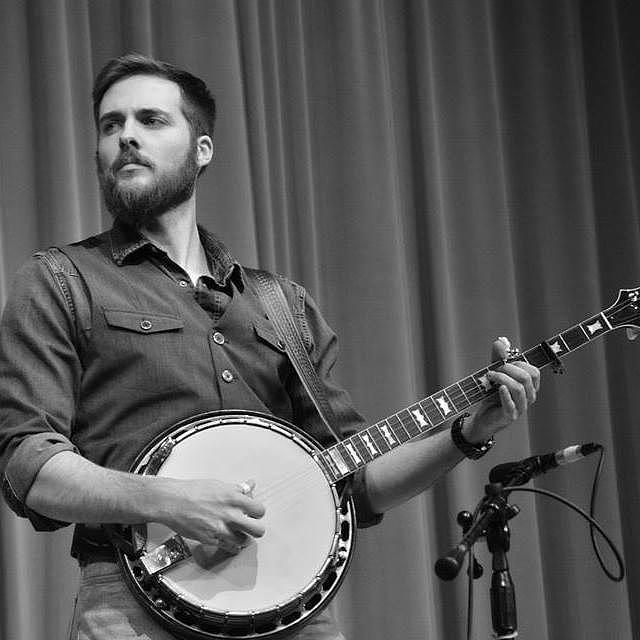 JED: Oh wow man so you started playing banjo in your late teens?
Yes sir. Honestly, I cannot believe I stuck with it too. Sometimes, when you're a bit older, it is hard to stay motivated to learn a new instrument and music, especially when there's other things in life going on at the same time. I basically locked myself in my room for hours. Glad I did!
JED: Wow man, I didn't realize you started so late. That is really cool that you went in so fast and furious.
After a couple years of playing and learning, I became friends with a local band called "Northern Departure." These guys are still great friends to this day. Nick Dumas was one of the front men in that band and really encouraged me to attend jams and to jam with them as much as possible. Playing with these guys took my abilities to a whole different level. There's no better practice than playing with others.
JED: And arguably no funner way to improve!
That's true! There's just things you don't learn playing along with a CD until you play with a group of people.
JED: Preach man.
Eventually, in 2012 I co-founded the band "North Country" with Nick Dumas, Norm Olsen, Stephen Burwell, and Kent Powell. Nick eventually left to play with Special Consensus, and Stephen left to play with Doyle Lawson. However, we are fortunate to have Zach Top and Michael Kilby as the newest members of the band. I am truly excited and proud of the music we play and make.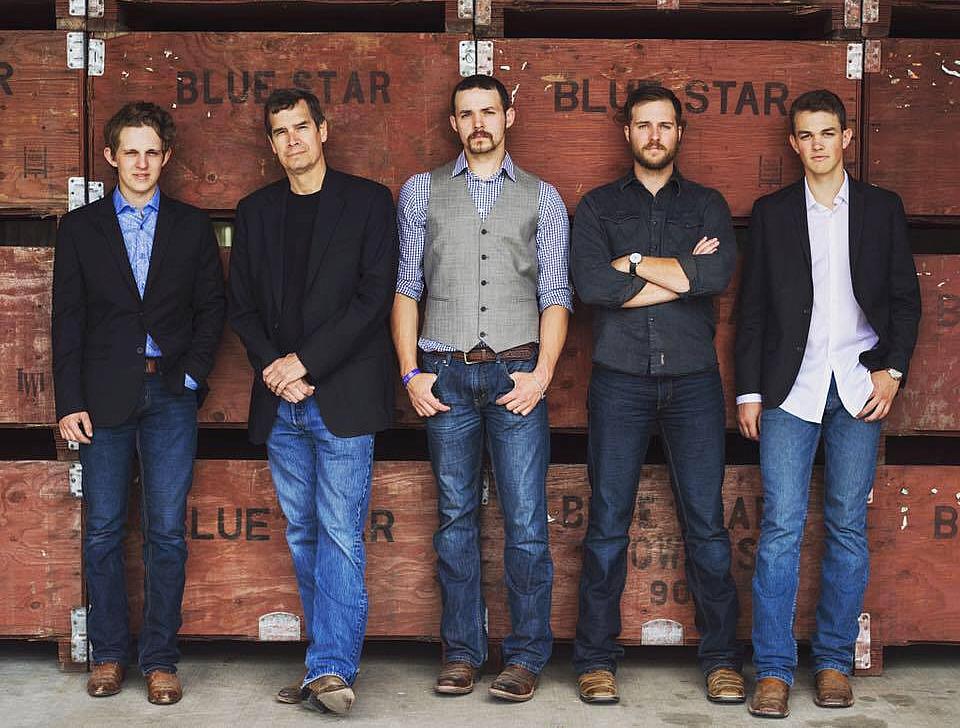 I've always loved music and wanted to pursue a legal career working with entertainers and musicians. Through my two paths, music and law, there's a lot that overlaps. I've realized that if musicians don't truly educate themselves regarding the business and legal aspect of music, they could potentially miss out on tons of money, be subject to lawsuits, or get screwed over by the industry. My plan is to eventually establish some kind of practice where I can help bluegrass bands and musicians become more professional, legally, and gain the most leverage out of their music. I believe this will help the music and musicians in the long run!
JED: That is a noble pursuit Will. I hope you're able to achieve that goal. I think a practice like that could very-easily expand to musicians of any genre, but I can attest to the fact that Bluegrass music is particularly deprived of specialized legal counsel.
I agree. I've met a lot of great musicians and songwriters performing in full time bands, both in bluegrass and other genres, that have never even signed a contract. Any agreement, from the employment agreement to songwriting ownership, is verbal. Personally, I think this is dangerous, but as a lawyer I always assume the worst case scenario. Additionally, I think it is important to improve the access to an entertainment lawyer. Obviously the big deterrent for bands is the cost of a lawyer. Sometimes the hourly rates are enormous and unaffordable for the average band. I had a musician friend reach out regarding a recording label contract. He stated he reached out to a reputable entertainment attorney and the cost of reviewing the document was more than his band generally gets paid on a weekend! I'd hope to help mitigate that issue one day.
JED: What are your favorite 5 albums, and do they influence your work? If so, in what ways?
Carrying the Tradition – Lonesome River Band
I love this album because it breaks the mold of traditional bluegrass. It demonstrates a combination of phenomenal bluegrass performance and stellar songwriting. Ronnie Bowman is an inspiration as a songwriter, and listening to a lot of his works inspires me to become a better writer.
Hard Working Man – Brooks and Dunn
This album is special. This album showcases Ronnie Dunn and Kix Brook's writing ability. In my opinion, every song on this album is relatable to the average person. It covers everything from the hard working, blue collar person, to dealing with heartbreak. I think the song-writing on this album demonstrates that you don't have to use fancy, artistic language to have an impact on a listener. Plus the album just rocks.
My Home Ain't In the Hall Of Fame – JD Crowe and the New South
I recall after I first purchased this album, I didn't listen to anything else for the next 3 months. This album is unique because it truly is a cross-over between bluegrass and country music. JD's banjo is very innovative – I have never heard anyone play backup like he does on this album. This is basically a country album, but JD Crowe's banjo replaces and mimics the telecaster.
Wheels – Dan Tyminski Band
I love this album for many reasons. First off, the talent is unbeatable, consisting of Dan Tyminski, Ron Stewart, Adam Steffey, Barry Bales, and Justin Moses. The song selection is very diverse too. But as a banjo player, Ron Stewart is truly an idol and this album is a great display of his banjo talent.
It's About Tyme – Russell Moore and IIIrd Tyme Out
In my opinion, any young bluegrass group should really study this album. I think this is one of the most complete albums on numerous levels. Not only does it present the listener unique material that hasn't been played before, but it demonstrates the musical ability of a tight band that meshes together. Turn the volume up on this album and listen to how the instruments interact with each other. The banjo, mandolin, and fiddle all fill at different times and compliment each other. The band surges going in and out of breaks, and builds up anticipation when the song calls for it. This album is important to me because it shows you that playing songs as a band is like a puzzle; each instrument is a piece and they have to fit together. The band members can't just be playing tons of notes over the other instruments or vocalists!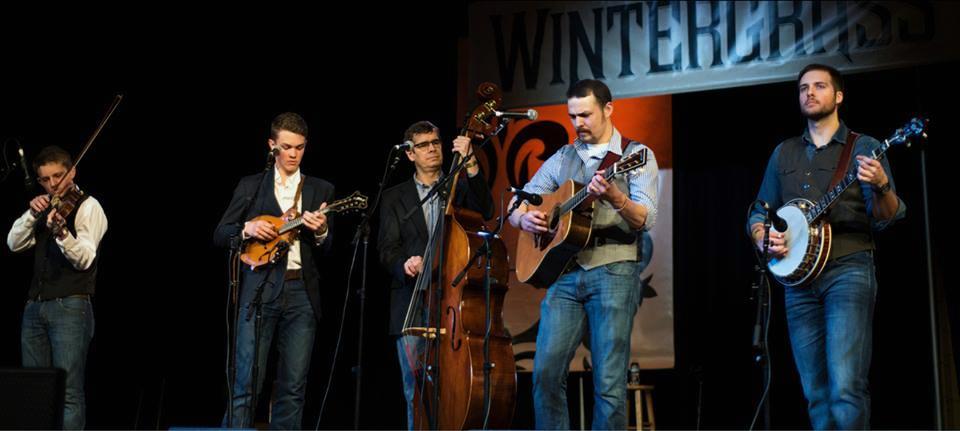 JED: Which part of your music career do you enjoy the most – live performance, recording, writing, etc.?
I truly do enjoy the live performance aspect of music. It is an unexplainable feeling when you're on stage with some of your best friends, and playing songs that you love or wrote. It also helps when the crowd enjoys it too! But lately, I have really enjoyed song writing and collaborating with other writers. It's a great feeling when you complete a song that you are truly proud of; that goes a long way.
JED: What are some songs you've written that have been recorded that you're most proud of?
I think my favorite one recorded is "Afraid to Say Goodbye" and "Your First Dance" off the Lonely Tonight CD. Zach wrote the melody on Goodbye and it just fit the words so well. On Your First Dance, I enjoy the unique story in the song. It is about a musician who tried to get this girl to marry him, and she never wanted to get married. But after they broke up, she soon after got married, and he ended up playing in the wedding band at her wedding. Sad and depressing – I know.
There's been some other songs since the Lonely Tonight recording, but nothing recorded yet.
JED: Who are three musicians that you think are underrated or deserve more notoriety for their art?
Michael Kilby – Michael plays dobro and fiddle for North Country, so I am biased. But I have never met a person more musically talented than Michael. He's humble, easy going, and loves music. Michael lives up in Canada, so he doesn't quite get out as much as he does in the states. I think he has a bright future in music.
Stephen Burwell – I've known Stephen for quite a few years and have always been impressed with his phenomenal fiddle talent. In addition to his fiddle talent, he has a great work ethic and tends to focus on the minor details that will make someone a better musician. In addition to his musicianship, he is also a great studio engineer and spends countless hours improving his craft.
AJ Lee – I came across AJ Lee a few years ago at a bluegrass festival both our bands were playing at. I was extremely impressed with her mandolin playing, vocal talent, and songwriting. I can tell she has a bright future in music.
JED: I've never met AJ, but I've played with Stephen & Michael, so I know the caliber of musician you're talking about. You picked some really impressive young talent man. Stephen actually just moved to Nashville and I'm super excited that he's within driving distance for jams and recording. If we could only get AJ & Michael to move here 😀
I think Michael will get out there sooner rather than later. He may not think that, but I do ha! He is a super talented musician and I think his talents would be well used in Nashville. He also has the support of Jerry Douglas – not a bad guy to have in your corner!
JED: Arguably THE guy to have in your corner. Tell us a little bit about your current rig – what does your "rig" consist of? What instrument(s) do you play, pedals, mics, etc.?
I play a 2011 Huber VRB-3 Truetone banjo. This is a mahogany banjo that Steve Huber modeled after an old Gibson RB-3 banjo. I bought it brand new in 2011 and I am proud of the wear and tear I put on it. It's easy to play, and I like the tone it provides.
JED: Yes dude. I am all about authenticity in a "worn in" instrument. When I see "distressed" model instruments I always feel like the "wear" on them is disingenuous. I just wanna say something like "hey you're cheating."
I know! It may kill the resale value but who cares. That's your own damage. You should be proud of it, whether good or bad. I have a giant belt buckle scratch (rookie mistake) on the back of my huber. It's ugly, but I fondly remember the show where that happened.
Lately, I have thrown a different banjo in the mix. This is a 2006 Gibson Earl Scruggs model banjo that has been modified quite a bit. When this banjo came out of the shop, it didn't have the best workmanship that older Gibson banjos were known for. The banjo was eventually taken to Jim Burlile who retrofitted the banjo with one of his famous tone rings. The banjo is a beast now. I recorded the "Lonely Tonight" album with this banjo.
JED: What were the tonal differences you noticed after Jim installed his tone ring?
It was like injecting a banjo with steroids. Everything on the banjo improved. The main thing is that every note is super clear and just has this well balanced tone. It is loud, but not shrill. It isn't too bright, like an archtop banjo, but it isn't too muddy. It is just perfect. It has a sound similar to an old pre-war banjo, but without the price tag. I know Mr. Burlile is well known for his tone rings. He studied the materials and original engineering behind the old pre-war Gibson banjo tone rings and attempts to build his rings up to those specifications. He is a great builder. I encourage any banjo enthusiasts to play a banjo with his tone ring.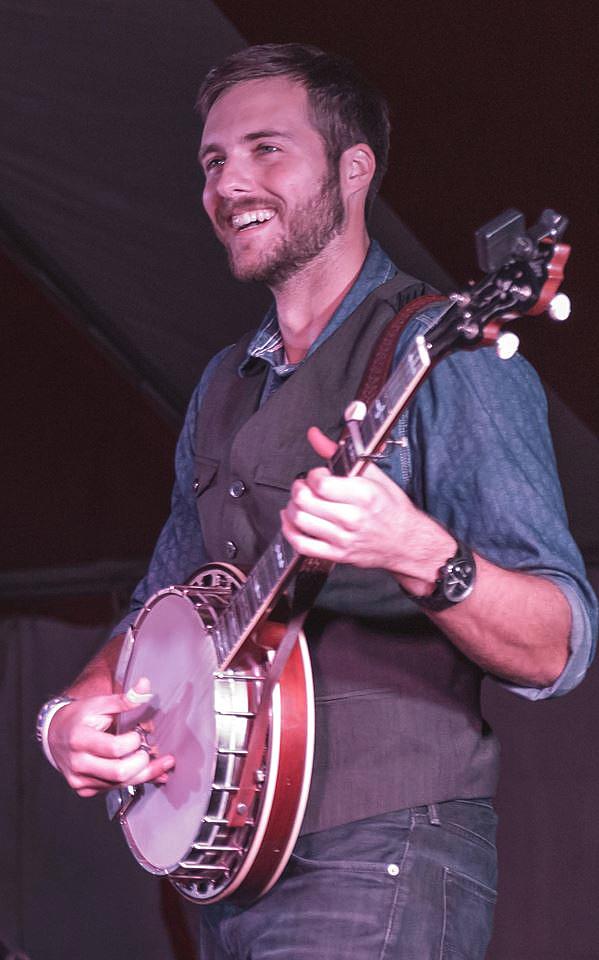 JED: If you were given an unlimited budget for an album production to record your dream album, what would it look like?
Honestly, the musicians I would include on the album wouldn't much differ from the people I surround myself with. I would attempt to write a majority of the songs with Zach Top and Norm Olsen. However, I would make it a cross-over album and possibly include a bit of snare drum and some pedal steel on the album. This inspiration comes from JD Crowe's albums.
Ideally, if I had my way, it would look like a combo this: Vocals – Zach Top, Norm Olsen, Ronnie Bowman; Banjo – myself; Guitar: Norm and Zach; Mandolin: Zach, Dan Tyminski; Bass: Connor Hutteball, Wyatt Harman; Fiddle: Stephen Burwell, Maddie Denton; Steel: Michael Kilby, Paul Franklin. But hey, some of those names are a pipe dream!
JED: Don't entirely rule it out man! It sounds like you have a pretty solid vision of who you'd want on the album, and thus, what kind of sound you're going for. I'll keep my fingers crossed that you one day get to make that album!
Thanks – I appreciate it! Might have to get some Jed Clark too on some guitar and bass. I saw you rockin out in that country gig up in Washington a while back . . .
JED: HA! I'd love to play on it man. That gig was fun for me and probably misery for my bandmates – I'm not a country bassist by any means. What is your favorite album or recording that you've made to date?
The North Country "Lonely Tonight" album. This was the first album where I think we found our sound and focused on our strengths. We co-wrote a bunch of the songs on the album, and went outside the bluegrass catalog. I think we only have one traditional bluegrass song on the album. The rest of the album is originals or songs we pulled from folk music or old country.
JED: What are you currently working on?
Personally, I am trying to stretch my boundaries on banjo. I never really learned music theory or scales on the banjo, but I am trying to learn them now to see if they can improve my knowledge of the banjo neck.
With the band, we are attempting to put material together for our next album. We want to really focus more on writing original material, and bringing some unique style of harmonies to the new CD. We want it to be unique – something that isn't like a traditional bluegrass album. Similar to how JD Crowe's My Home Ain't in the Hall of Fame was just different than other music at the time.
JED: Will it has been great to catch up with you. I really appreciate you taking the time to chat with me about your music. When can we expect the next North Country album to be released?
Once again, I appreciate you reaching out! I am hoping it will come out by the end of 2020, but that's just a rough goal.
Check out Will's Instagram and North Country's website and Instagram. Featured interview photo by Will McSeveney.