The parking lot under the newly-illuminated sign for the American Legion Post 82 was packed to the gills this week in honor of a special guest. While the chatter and casual picking in the front room was typical for a Bluegrass Wednesday at the Legion, you could feel the buzz of anticipation and excitement as soon as you hit the front door…only appropriate for loyal subjects expecting a visit from their Queen.

Rhonda Vincent held court for a time-polished set of hits, opening the night with hard-driving 'Kentucky Borderline' and 'Driving Nails In My Coffin' before switching to a more mellow tribute to George Jones with 'When The Grass Grows Over Me'. Backed effortlessly as always by her award-winning band The Rage, Vincent switched from mandolin to fiddle to guitar and then back again throughout the night. Josh Williams was featured with a nod to his home state of Kentucky in 'Thunderclouds of Love', and again later in instrumental 'Rebecca'. Vincent's daughter Sally Lea gracefully joined her with striking mother-daughter harmonies for 'Please', a tribute to Elton John and Bernie Taupin that was recorded by Vincent and Dolly Parton last year. Mickey Harris brought the set back to a more traditional bluegrass feel with 'My Long Journey Home', singing with straight-forward honesty. Sally took the lead later on in the set with 'God Knew You', an original gospel song from her new project. Aaron McDaris and Hunter Berry played with trademark blazing precision at every turn, trading quips back and forth across the stage with Vincent between songs. A touching tribute to the late Daryle Singletary left Vincent alone on stage with a guitar to sing 'American Grandstand', before calling the band back up to close out the night with a request for 'Rocky Top'. (Banjo fans will remember that McDaris plays Sonny's RB-4 that recorded 'Rocky Top' back in 1967.)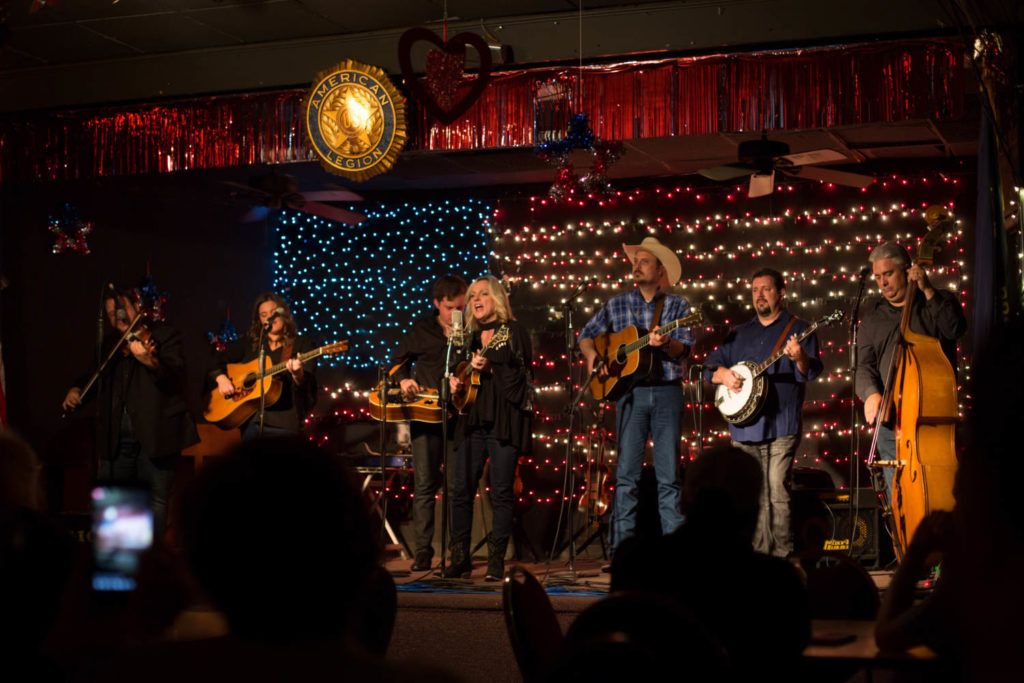 A fresh face on stage was immediately noticed by long-time fans of The Rage. British Columbia native Michael Kilby filled in for regular Rage dobro player Brent Burke, as smoothly as can be expected for an apparently last-minute call. Kilby also supplied a third fiddle voice to 'Last Best Place' and 'Just Someone I Used To Know', filling out instrumentals to match the in-your-face harmonies from Vincent, Harris and Williams. Whether this is a long-term fill-in or very temporary, hopefully we will see more of this promising young instrumentalist soon.
Vincent's famous bus rolled out of the American Legion fairly soon after the show to make its way to South Carolina and Pennsylvania, reminding us that a queen's work is never done. Rhonda Vincent and The Rage will be featured next week on the Wednesday night Grand Ole Opry show here in Nashville. For tickets visit www.opry.com, or to listen online go to www.wsmonline.com.