Weeknight shows are hit or miss: sometimes it's as full as a Saturday night, sometimes there are more people on stage than there are in the house. Regardless of the number of empty seats in front of them, for the few people that came to the Station Inn on Wednesday night Harry Clark & Friends put on a show that deserved a packed room.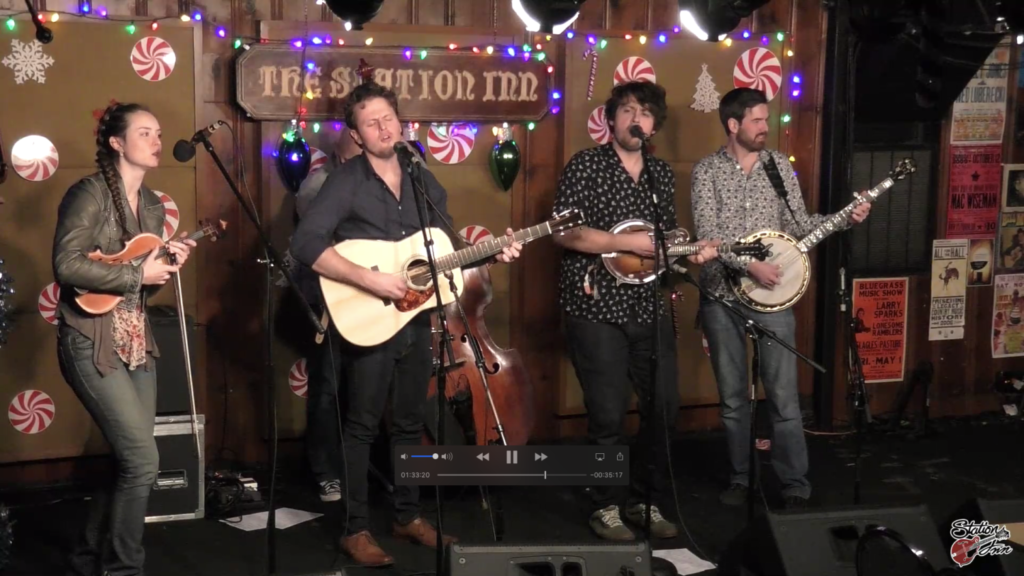 I've known Harry for over 10 years, and he has continued to be a delight to watch perform. His laid-back, easy approach is certainly not inattentive, as proved by the precise and original playing he is known for. The band had a festival jam feel to it, with an ease associated with friends who play together often and can anticipate where the moment is going to go. This history of working together was particularly clear between Harry and his brother Jed Clark (guitar), swapping licks and jumping in on harmonies in perfect sync. Other band members Maddie Denton (fiddle), Cory Walker (banjo) and Nashville newcomer Travis Anderson (bass) supported in their own unique ways through a set list of jam classics, blending traditional and progressive bluegrass backgrounds with the confidence and command of seasoned performers. 
Harry's relaxed singing, accented with the occasional off-handed yodel, was featured in 'Rollin In My Sweet Baby's Arms', 'Ghost of Eli Renfro', 'Darlin' Corey', 'Cold Rain & Snow' and his signature jam hit 'Rovin' Gambler.' A thoughtful approach was given to Larry Sparks' retrospective 'Timberline', followed by stout harmonies from Jed Clark and Maddie Denton on the historic 'Train On The Island'. Jed, Maddie and Cory were highlighted on instrumentals throughout the night beside Harry, showcasing veteran competition chops with polish and flair that can only come from complete command of and familiarity with one's instrument.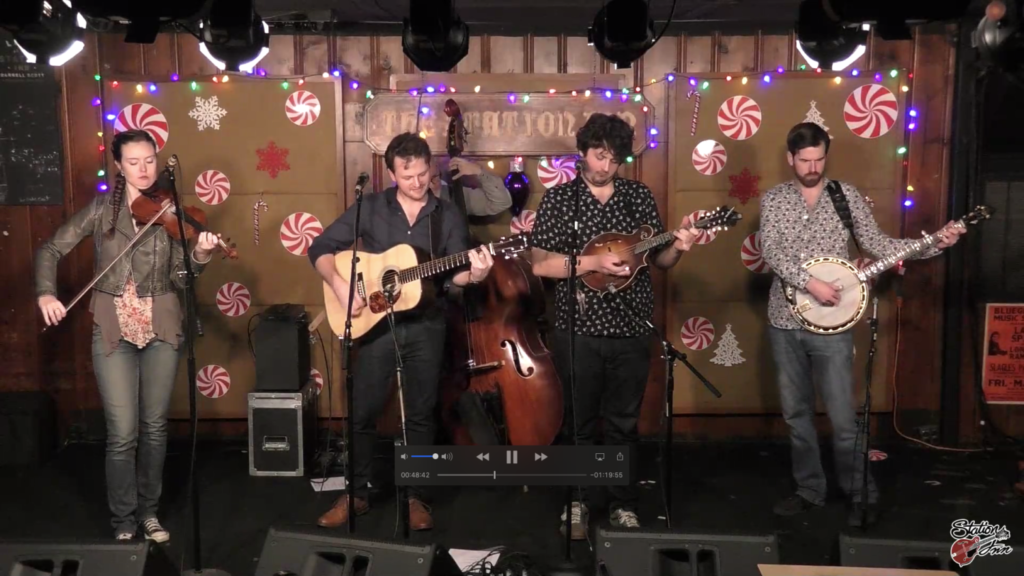 The Station Inn is always a fun place to go, particularly when young, fresh musicians with serious skills are performing. You can catch Harry on the road with The Wooks and The 432 Sessions Band.
All photography courtesy of StationInnTV.